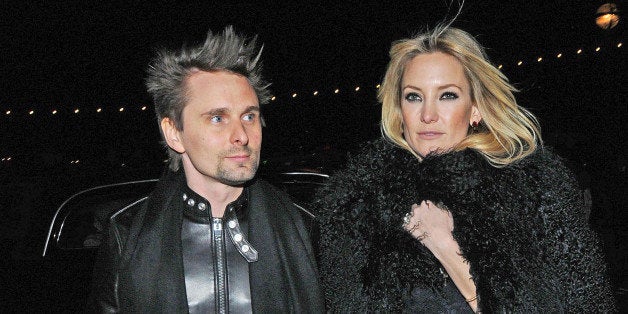 Muse frontman Matt Bellamy broke his silence about his split from fiancee Kate Hudson this week.
The singer took to Twitter Tuesday and addressed fans regarding the end of his engagement to the 35-year-old actress.
"It's a long engagement. I think the best part is that knowing you're working towards the idea of a commitment that is hopefully as long of a stretch as you can pull it and forever seems beautiful… I think it's a real journey," she said. "There is a traditional meet, fall in love, get married, have children. And I am working on a very non-traditional life, and it's just happening that way. But I look forward to the wedding day because when that happens to me, marriage what I really love about it is bringing the families together, and the kids."
BEFORE YOU GO
PHOTO GALLERY
Celebrity Splits