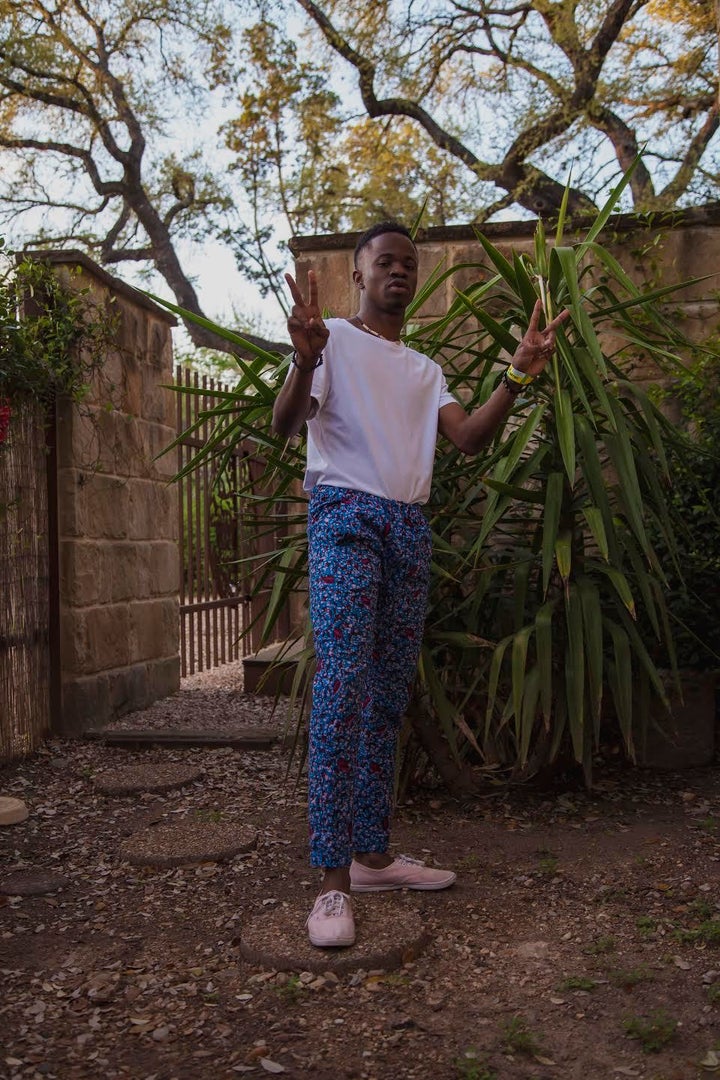 Maryland - based artist and producer Mannywellz is the latest talent to come out of House Studios and his Nigerian heritage is rooted in his music. House Studios is a mecca for artists to explore creative projects with a roster of talented engineers and producers to support them. Just a month ago, Mannywellz released his new single "Wrong Place" on Soundcloud and the funky R&B sound is on the top of our morning and evening playlists. No wonder it's garnered over 70,000 streams and counting! Here's what the young artist has to say about Wrong Place, working with House Studios, and the meaning of SoulFro.
Mel Writes: You just released "Wrong Place," and it's getting a lot of support with underground music scene… where did you make this song? Was it inspired by anyone specific?
Mannywellz: I appreciate all the love the song has been receiving. Wrong Place was created at house studios and was inspired by a conversation I had with a very good friend of mine. I worked on the beat and a little after that I got on the phone to converse with this person. The song was then birthed from that interaction.
The DMV is known for Wale and Oddisee, did you grow up listening to go-go or any other sounds that are native to the DMV?
I definitely listened to Wale a lot when I was younger but not so much Oddisee. He is a dope artist though. I've heard a few of his songs. 'The mixtape about nothing' and 'more about nothing' did it for me. I love the production on "The eyes of the tiger" from 'more about nothing'. I grew up listening to a few go-go songs and was also in gogo bands. Starting your own band was the thing back then and people wanted me to drum for them or be the singer.
How has the DMV shape your artistry?
I think being a Nigerian in United states shaped my artistry more than just being in the DMV.
Ohh, so where were you born there ?
I'm originally from Nigeria, was born there and moved to the states when i was 9 years old.
My Sound is 'SoulFro'. It's music from my soul with afro elements. It's not really a genre but it's more so my sound/style and it allows me to dabble in various genres that I enjoy listening to.
What's your relationship with House Studios ?
House is my creative home. I have a partnership with House studios that gives me full control of my career. I get to stay independent from the industry crap and create whatever I want with a team of people that I trust.
Any collaborations coming out of House Studios with other artists involved?
Yes! We have various collaborations coming up. We have an artist at House by the name of Sydney Franklin and she has a lot of dope stuff coming out soon. I had the opportunity to assist on some slight production and writing in her batch of music with Jake Vicious, who is an amazing engineer/producer.
You've gotten a lot of play on Soundcloud… any stories you can share from fans or producers that have reached out through the medium??
The record is doing very well on all platforms, thanks to the supporters. The music community of artists and producers have been very receptive of Wrong Place. They show me a lot of Love. They reach out with words of encouragement and express how much they love the content. Fans and supporters have shared how they really connected to the song and they express how it helped them by challenging them to alter their views on relationships, and not just romantically but relationships as a whole.
How will you spend the summer? Any shows? New releases?
My summer will be spent traveling, performing and touring across the country, learning and most especially just growing as a creative and as a human being.
Are you single? Will you be releasing any other love songs?
Haha, yes i'm single. I'll always be writing about love. God is love and I love the idea of Love. Love heals and is so powerful.
Popular in the Community