When doctors put Kristen Somody Whalen on bed rest after her water broke at 30 weeks, she decided to put her time to creative use.
Whalen and her husband, Seth, learned she was pregnant last November after seven years of infertility issues and a miscarriage. Early in the morning on May 3, Whalen's water broke, and she drove herself to a nearby hospital in New York. She's now at Stony Brook University Hospital on bed rest, and doctors plan on letting her try to make it to 36 weeks before welcoming her son. On day one of her hospital stay, Whalen knew she needed a creative outlet.
"The night I was admitted I had my husband drive to the house to pick up my watercolors," she told The Huffington Post. "I knew the best way to keep myself and baby happy and peaceful was to paint and create so that's what I've been doing."
Whalen's infertility struggles actually sparked her artistic journey. Before she taught herself how to draw and paint, she used other artists' work as a way to cope with her feelings.
"I found that experiencing other people's painful emotions through their art made me feel not so alone," she said.
As she watched friends and families have children over the years, Whalen felt "heartbroken and painfully sad." Then, she had a realization.
"Slowly as years passed and I still wasn't pregnant I realized something," she said. "I could either spend my time and money on treatments or I could use my time and money to pursue my dreams. I chose the latter."
It was then that Whalen decided to go to Paris -- five times in four years, in fact. A fashion and beauty photographer by trade, Whalen visited art galleries and began drawing and painting. Her artistic beginnings sparked her "Flowers with Legs" series, which includes works of art featuring human bodies with flowers as their heads. Using experience as art, Whalen's paintings in the series now feature a pregnant woman (rocking some stellar heels).
In the hospital, Whalen has been using watercolors for her "Flowers with Legs" series as well as paintings of flowers. She plans on asking her husband to bring her more paint as well as markers and colored pencils for her upcoming work.
Though Whalen said her pregnancy has "required a lot of continued faith," she credits the ups and downs for her artistic inspiration.
"So much drama, but so many opportunities to keep trusting!" she said. "And honestly the hard times always inspire richer, deeper, more layered artwork."
See more of Whalen's work below.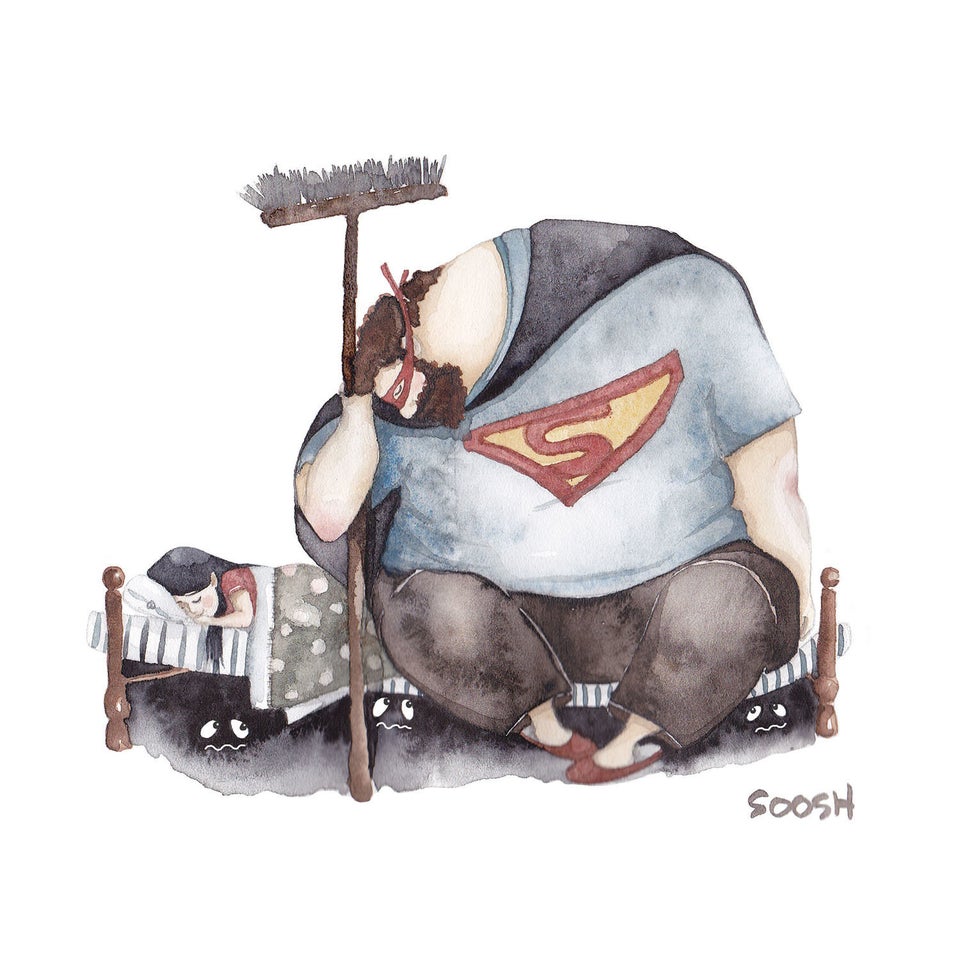 These Illustrations Highlight The Incredible Bonds Between Dads And Daughters