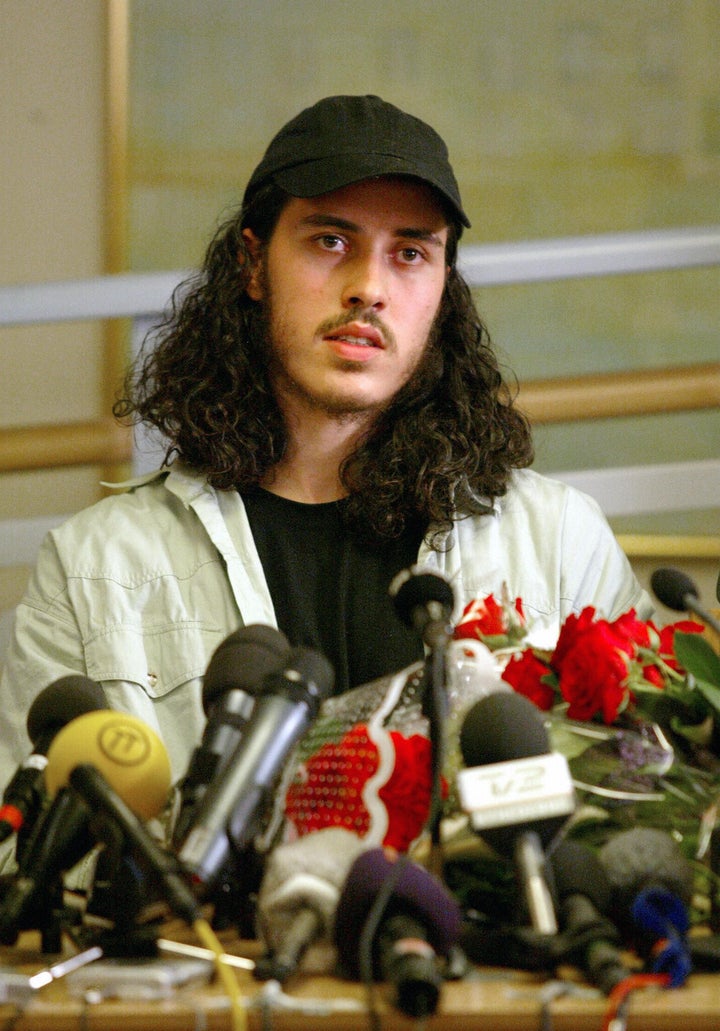 United States intelligence officials said on Thursday that there is no evidence to support a report that Mehdi Ghezali, a Swedish citizen and former detainee at Guantanamo Bay from 2002 to 2004, is responsible for Wednesday's suicide attack in Burgas, Bulgaria. The Times of Israel reported that Bulgarian media named Ghezali as the suspect, but the report could not be independently verified.
Swedish officials denied the report early Thursday afternoon, and Bulgarian officials told ABC News that the suspect's name was reported incorrectly.
Surveillance footage showed "a normal person with Bermuda shorts and a backpack" at the airport of Burgas. Reuters described the man as in his mid-30s with long dark curly hair and wearing a dark blue cap.
Bulgarian authorities reportedly were using DNA from the man's finger to establish his identity.
According to The Long War Journal, Mehdi Ghezali was arrested in Pakistan in December 2001. His lawyers claim he was caught in the wrong place at the wrong time, The Weekly Standard reports.
Sweden's The Local reports that documents released by WikiLeaks show Ghezali was held at Guantanamo to "give general and specific information of the cultural, religious and ethnic recruitment of foreign nationals participating in the Hajj pilgrimage in Saudi Arabia." This image taken from CCTV provided by the Bulgarian Interior Ministry on Thursday, July 19, 2012, purportedly shows the unidentified bomber, center, with long hair and wearing a baseball cap, at Burgas Airport in Burgas, Bulgaria, on Wednesday, July 18, 2012. (AP Photo/Bulgarian Interior Ministry)
This is a developing story. Please stay tuned for updates.
Popular in the Community