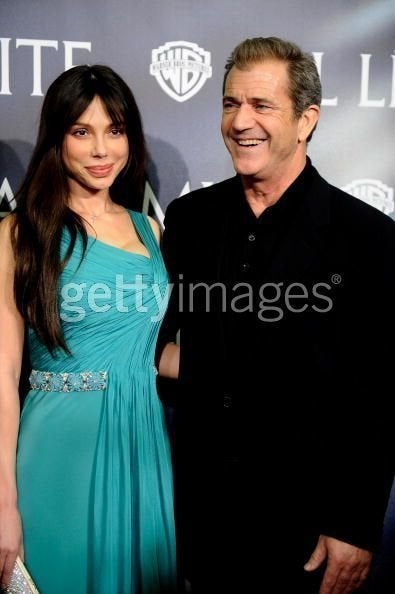 Shocking new details of Mel Gibson and Oksana Grigorieva's January 6 fight have emerged.
Oksana told authorities that Mel punched her twice in the head then choked her with his forearm against the throat as she fell to the bed with their baby daughter, Lucia, in her arms, Radar reports. He put his free hand over her mouth and continued to choke her. Her 12-year-old son, Sascha, was in the bedroom the whole time.
As Oksana struggled free, she says Mel pulled out a gun and threatened to kill her, Lucia, Sascha and himself. Somehow she managed to escape and ran out of the house barefoot with the kids.
Tuesday Radar also released more of Oksana's secretly recorded tapes in which she accuses Mel of hitting Lucia.
"You hit me, and you hit her while she was in my hands! Mel, you're losing your mind. You need medication," Oksana tells him on tape.
"You need a f*cking kick up the a** for being a b*tch, c*nt, gold digging whore! With a p*ssy son! And I want my child, and no one will believe you! So f*ck you!" Mel screams back.
Child services interviewed Sascha on Friday, but the tapes may not be admissible as evidence, according to TMZ.
In California it is legal to tape someone without their knowledge if the recording is related to a violent felony. However, Oksana sent Mel text messages saying she taped the conversations because he failed to financially support her, which Mel's camp will try to paint as a money grab.
In May Oksana signed, then backed out of, a $15M settlement with Mel that would have kept the tapes confidential, TMZ reports.