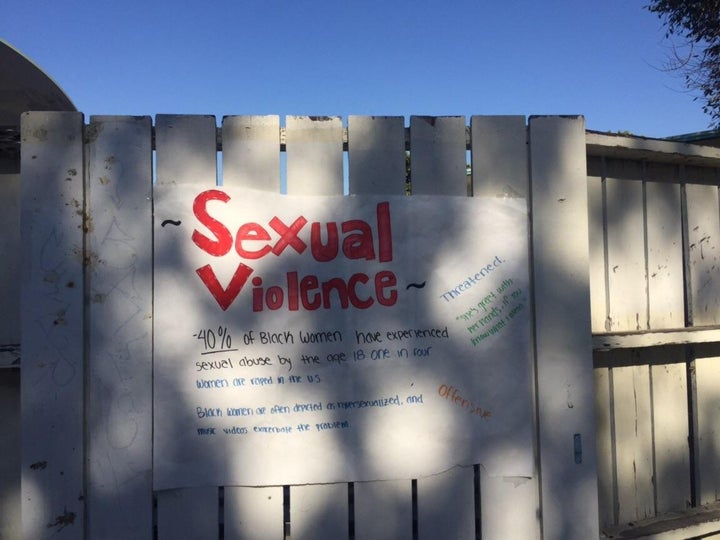 By Sikivu Hutchinson and Ashunda Norris
In 1991, African American law professor Anita Hill's testimony against Clarence Thomas transformed her into a feminist icon in the fight against sexual harassment in the workplace. Building on Hill's legacy, women in corporate America, state and federal government, college campuses, and the entertainment industry have exposed perpetrators, challenged victim-blaming, and mainstreamed a #MeToo movement that was initiated by Tarana Burke, a black woman. Yet, when we turn on the TV and see debates about this brave, new heightened consciousness, the faces and voices of black women and girls are often missing. This is despite the fact that approximately 34-50% of African American girls have experienced child sexual abuse.
As educators and mentors in Los Angeles schools, we see how they have become fertile ground for unchecked sexual harassment and sexual violence. In an informal survey conducted at three South L.A. high schools by the Women's Leadership Project (WLP), a majority of girls of color felt unsafe on campus and had experienced some form of sexual harassment. Some felt victimized by a jock culture that encourages boys to openly rate girls' bodies, sex partners, and desirability, spilling over into toxic social media attacks. As a result of these experiences, respondents said that they felt less confident about themselves and did not feel supported at school. For many girls, going to school in an environment where sexual harassment is normalized can lead to stress, anxiety, depression, and self-harm.
Sexual harassment in schools often takes the form of catcalling, touching, ogling and being called out of one's name. Terms like "bitch", "ho", "ratchet", "thot" (that *h* over there) are frequently used to demean African American girls in ways that echo their specific history of institutionalized rape and dehumanization in the U.S. under slavery. As a form of sexual harassment, use of these terms reinforce a violent culture and climate that is normalized by a "boys will be boys" mentality. This mentality is often cosigned by teachers and administrators. As a result, girls find that simply walking around campus becomes a minefield fueled by widespread ignorance about behaviors that qualify as harassment.
Shania Malone, a member of the WLP, and a senior at Dorsey High School who is openly bisexual, says that she has been harassed by a female student. Malone also shared that she attempts to take preventive measures to curb sexual comments. "I usually wear my backpack really low to cover my butt. I also wear clothes to cover up my shape and curves."
Serenity Smith, another senior at Dorsey, related that she has been made to feel uncomfortable and unsafe at school. Young men frequently joke about her body. "They think they can say stuff like: 'I'll blow your back out, your ass is looking mighty fine today, and your pussy is showing today' and not get into trouble because their behavior is justified."
The sexualization of black girls at very young ages contributes to an atmosphere where sexual violence against them is viewed as inconsequential. If black girls are stereotyped as "unrapeable", then everyday sexual harassment is something that "they bring onto themselves".
A recent Georgetown University study on cultural perceptions about black girls concluded that they are widely viewed as more mature, less innocent, and less in need of protection than white girls. Racist, sexist perceptions such as these contribute to higher rates of suspension, expulsion, and incarceration among black girls. According to the African American Policy Forum, black girls are routinely overpoliced in public school environments. On a national level, black girls are suspended nearly six times more than white girls, and are more harshly disciplined for lesser or similar offenses than white girls. Further, the Human Rights for Girls advocacy organization has concluded that exposure to "sexual abuse is one of the primary predictors of girls' entry into the juvenile justice system." These factors, coupled with a culture that condones sexual violence against them, make many black girls feel that they have nowhere to turn when they are victimized.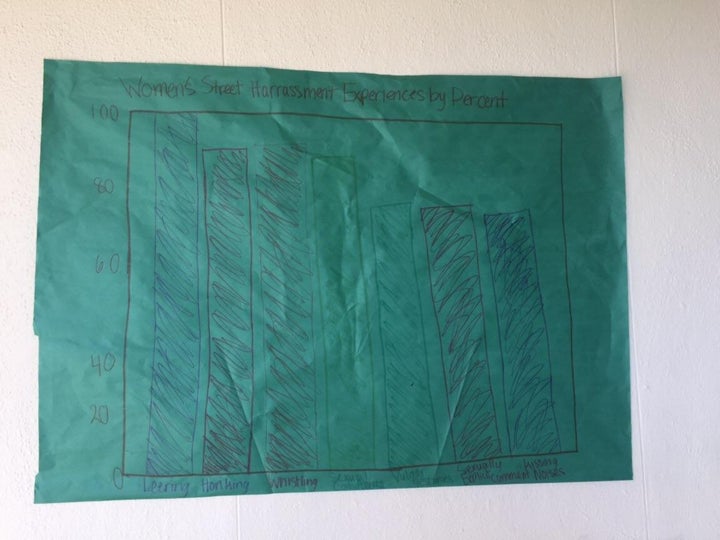 Dorsey senior and WLP member Tayah Hubbard stressed that many black girls feel like they won't be believed if they tell someone they've been sexually harassed or abused. For Hubbard, "black girls are told 'oh you're strong and you can get through it." Hubbard sees a connection between the dearth of social services, after school programs, and counselors in predominantly black and Latino schools and the high numbers of students who are pipelined into prisons instead of college.
Hubbard and her peers in the WLP recently led sexual harassment prevention workshops with classmates of all genders. But although new sexual harassment policies are being touted on Capitol Hill and in the State Legislature, sexual harassment and sexual violence prevention education that speaks to the specific circumstances of girls of color is not part of the curriculum in the Los Angeles Unified School District. The #MeToo movement has disrupted the national status quo of silence and invisibility around sexual harassment, yet, when it comes to validating the experiences of girls in communities of color, the silence is still deafening.
Sikivu Hutchinson is the founder of the Women's Leadership Project, a feminist of color high school mentoring program.
Ashunda Norris is a filmmaker, poet, community builder and teacher whose most recent work as a filmmaker has screened internationally, including Kampala, Uganda and Nairobi, Kenya. Her writing has appeared in The Rush Magazine, L.A. School Report and DC Metro Theatre Arts.
Support HuffPost
The Stakes Have Never Been Higher
Related
Popular in the Community