Mindy Kaling doesn't think sitcoms can't tackle abortion. She just doesn't think it's right for her sitcom specifically right now, she told HuffPost Live on Friday.
Earlier this month, the multi-hyphenate star told Flare Magazine that she doesn't plan to feature the issue of abortion on her series "The Mindy Project" because "it would be demeaning to the topic to talk about it in a half-hour sitcom." That drew criticism from sites like Jezebel, which argued that classic sitcoms like "Maude" and "Roseanne" addressed the issue quite successfully. HuffPost Women Senior Editor Emma Gray noted that absence of abortion narratives women-centered television "is not reflective of the actual number of women who get abortions in real life -- approximately 1 in 3 by the age of 45 in the United States."
During a chat with HuffPost Live's Ricky Camilleri, Kaling clarified her intention.
"When I made that comment, I think that I misspoke," Kaling said. "It was a Flare interview where I said I thought it would demean the issue of abortion to talk about it on a sitcom. What I should have said was 'my sitcom.'"
Kaling added that she doesn't want to rule out the potential for an abortion storyline, but doing so in the context of "The Mindy Project" might not be as natural of a thematic extension as it might have been for past sitcoms that have addressed abortion:
My show is not about gynecological issues that much. It's about a workplace, the way 'The Office' wasn't really about paper. It's hard to say those things and not sound like I'm not skirting the issue, but at the same time, our show from the get-go hasn't made its centerpiece to focus on political issues. Instead, the fact of the way that I look and the decisions I make -- the character -- that has sort of been our more subtle mouthpiece for those things.
There's also another challenge, Kaling said: It's hard to make comedy about something like abortion.
"It doesn't strike me -- and I don't think this is controversial -- as the funniest of areas, and I run a comedy show," she said.
Kaling also spoke about the "double-edged sword" of being perceived as a standard-bearer for women in entertainment. She cares deeply about women's issues, she said, but she also feels intense pressure because of her platform.
"Smart people, smart women, writers that I admire pin their hopes and dreams politically onto me as a creator of a show and my character that I've created," she said. "So when we don't fulfill everybody's personal beliefs or wants, then people get very angry with me or disappointed with me."
Sign up here for Live Today, HuffPost Live's new morning email that will let you know the newsmakers, celebrities and politicians joining us that day and give you the best clips from the day before!
Related
Before You Go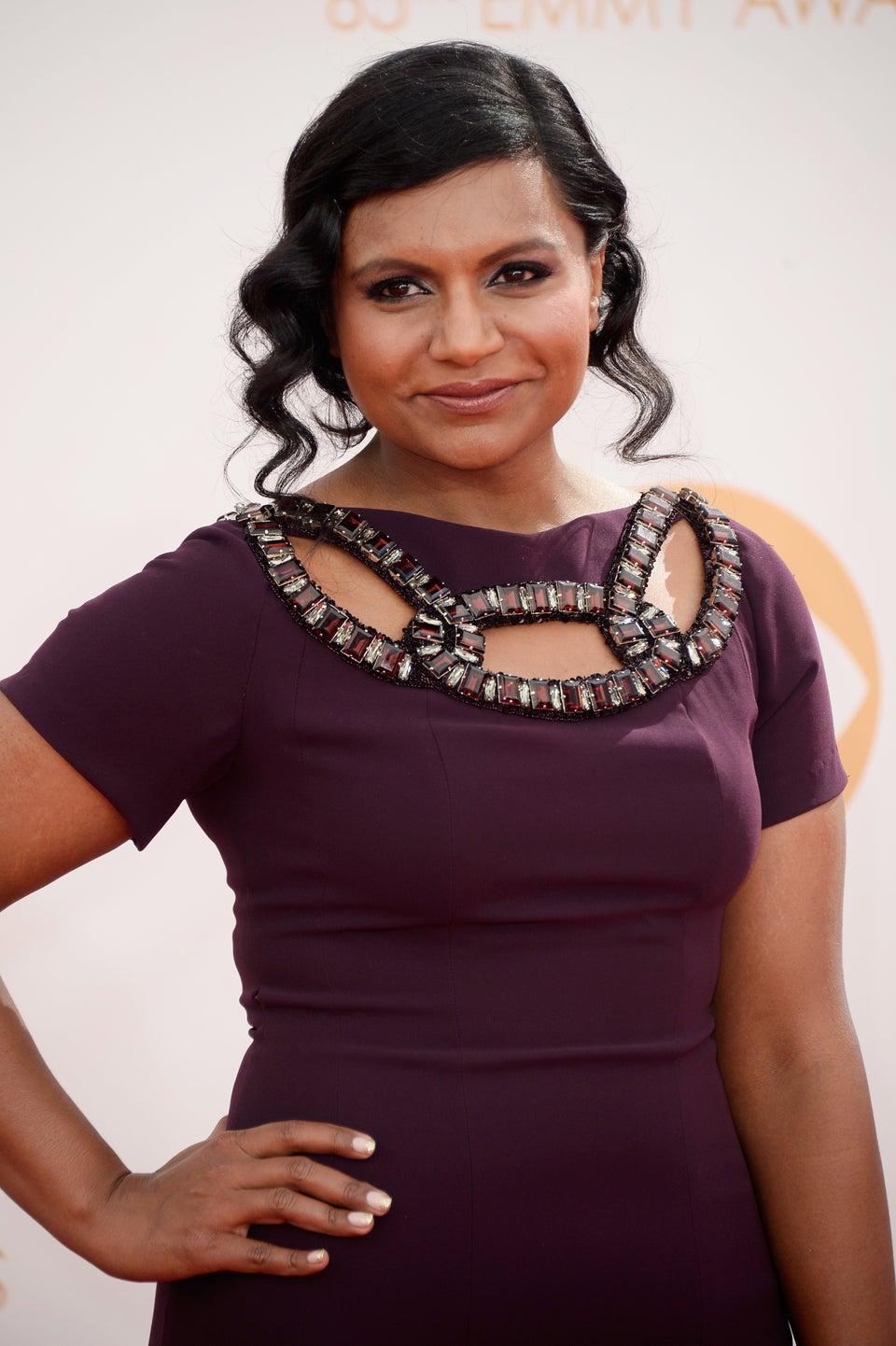 We ♥ Mindy Kaling
Popular in the Community