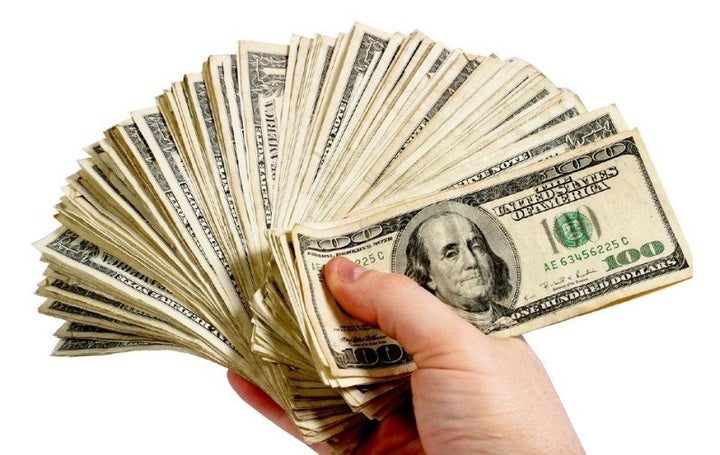 Joanne Bohnke is a 74 year old widow, hoping to make her $315,000 savings last longer than she does. She turned for advice, as most Americans unfortunately do, to her broker at Smith Barney (now Morgan Stanley Smith Barney), in Chico, California where she was residing at the time.
Ms. Bohnke explained that she could not afford any meaningful risk. She was retired and her nest egg was all she had to sustain her in her golden years.
Her trusted broker knew exactly the right investment for 46% of her assets: GM preferred stock. According to Ms. Bohnke's lawyer, David Valicenti, at the time her broker made this recommendation, GM preferred shares were rated just above "junk" status.
Subsequently, the stock plummeted in value. Ms. Bohnke lost 76% of her investment.
Ms. Bohnke had only one avenue of redress: Arbitration administered by the Financial Industry Regulatory Authority (FINRA). When she opened her account with Smith Barney she gave up her constitutional right to access to the courts and trial by jury. FINRA is basically a trade association for the securities industry, which ironically claims on its web site that it "...protects the most important investor in the world. You."
The reality is the mandatory arbitration system is seriously flawed and rigged against investors like Ms. Bohnke. William Galvin, the highly respected Secretary of the Commonwealth of Massachusetts testified that FINRA's mandatory arbitration system is "an industry sponsored damage-containment and control program masquerading as juridical proceeding."
Only about 45% of awards issued by FINRA arbitration panels are in favor of investors, and many of those are for a fraction of the losses claimed. FINRA likes to note that many cases are settled, but omits the fact that those settlements are often for a small percentage of the losses, because investors are well aware of their slim chances of success before these industry oriented arbitrators.
Ms. Bohnke's case was apparently so indefensible that even a FINRA arbitration panel couldn't find a way to avoid holding her broker responsible. It awarded her $101,000 for her losses and $35,112 in attorneys' fees and costs.
The fact that Smith Barney refused to settle and forced Ms. Bohnke to go through a hearing is telling. The securities industry knows these hearings are not a level playing field. They are willing to take their chances even in the most egregious cases. A risk averse elderly client with a small nest egg should have been invested in a globally diversified portfolio of low cost index funds, with no more than 15% of her funds exposed to stock market risk. The bond portion her portfolio should have been placed in a broadly diversified bond index fund, like the Vanguard Total Bond Index Fund (VBMFX). Only a brokerage firm could (with a straight face) justify investing her "risk-free" funds in the volatile preferred stock of one company.
The conduct of the Smith Barney broker is not atypical. It's one of many reasons why savvy investors should not rely on brokers for advice. If bad advice from your broker has caused losses in your account, don't expect the same result that Ms. Bohnke received.
Hoping for miracles is not a sound investing strategy.
The views set forth in this blog are the opinions of the author alone and may not represent the views of any firm or entity with whom he is affiliated. The data, information, and content on this blog are for information, education, and non-commercial purposes only. Returns from index funds do not represent the performance of any investment advisory firm. The information on this blog does not involve the rendering of personalized investment advice and is limited to the dissemination of opinions on investing. No reader should construe these opinions as an offer of advisory services. Readers who require investment advice should retain the services of a competent investment professional. The information on this blog is not an offer to buy or sell, or a solicitation of any offer to buy or sell any securities or class of securities mentioned herein. Furthermore, the information on this blog should not be construed as an offer of advisory services. Please note that the author does not recommend specific securities nor is he responsible for comments made by persons posting on this blog.
Popular in the Community