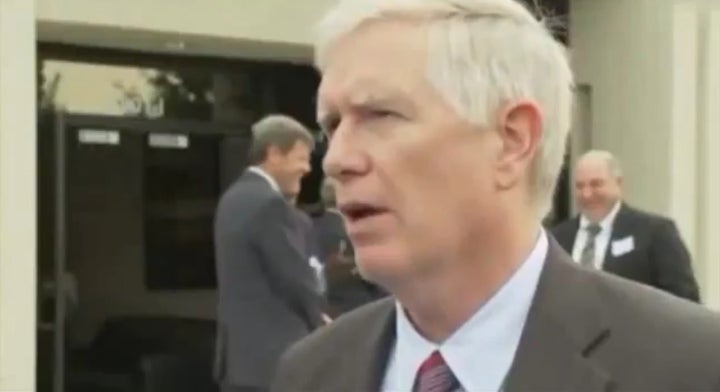 "As your congressman on the House floor, I will do anything short of shooting them," Brooks said. "Anything that is lawful, it needs to be done because illegal aliens need to quit taking jobs from American citizens."
Rep. Charlie Gonzalez, (D-Texas) head of the Congressional Hispanic Caucus, blasted Brooks remarks.
"Rhetoric referencing acts of violence has no place in the discussion for realistic solutions to our country's immigration problems," Gonzalez said. "Words have consequences"
Local station WHNT reports that Brooks' comment was not the only inflammatory remark made by Alabama officials regarding immigration.
Another is one reportedly said by a Madison County Commissioner suggesting more salsa needs to be served at the jail to feed all of the folks arrested under the new immigration law.
HuffPost blogger Elena Lacayo, an Immigration Field Coordinator at the National Council of La Raza in Washington, DC writes that Brooks' statement "is only the latest in a number of offensive remarks from elected officials who have used demonizing language toward immigrants to further their political agendas."
WATCH Brooks make his position clear:
Popular in the Community