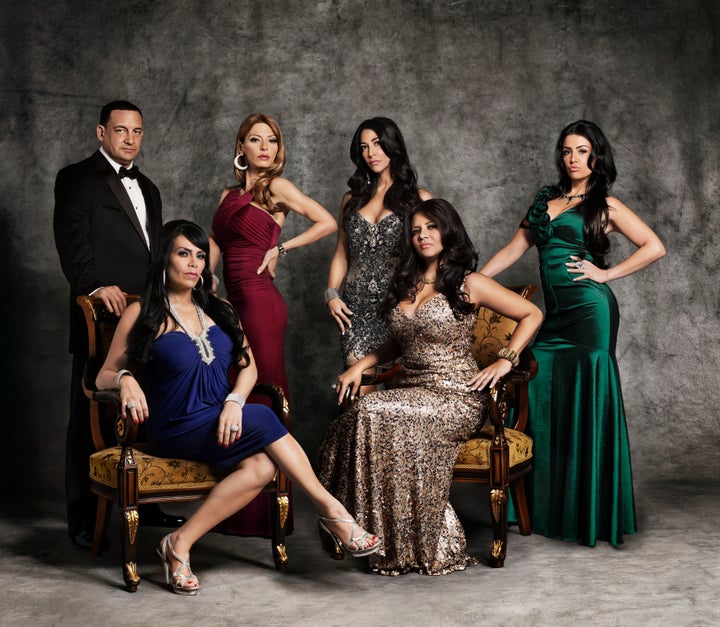 As the second season of VH1's hit "Mob Wives" continues to showcase the never-ending drama on Staten Island, the network will introduce a new group of hard-hitting ladies with the debut of "Mob Wives'" first spinoff, "Mob Wives Chicago," which is set to premiere in Spring 2012.
Home to infamous mobster Al Capone, "Mob Wives Chicago" will give new meaning to the term "organized crime."
"Mob Wives Chicago" will follow the lives of five women allegedly connected to "The Outfit," Chicago's version of the Mob, as they struggle to deal with the sins of their Mob-associated fathers.
According to a statement released by VH1, the "Mob Wives Chicago" cast includes:
Renee Fecarotta Russo: A strong independent businesswoman who was raised by her uncle, "Big John" Fecarotta, following the death of her father. An alleged loan collector and hit man for "The Outfit," Fecarotta was Renee's hero until being gunned down by fellow mobster Nick Calabrese. Fiercely loyal to his memory, Renee still abides by his "code": Never associate with rats.

Nora Schweihs: Her father, Frank "The German" Schweihs, was one of the most notorious hit men for the Mob. Schwiehs, whose alleged "hits" were not limited to the Mob, has long been rumored to be responsible for the death of Marilyn Monroe. Shortly after his death in 2008, the government confiscated his remains before he could be properly buried. Nora has returned to Chicago to learn the whereabouts of his body.

Pia Rizza: Her father, Vincent Rizza, a dirty Chicago cop who worked for the Mob, testified against the Mob and then went into the Witness Protection Program. Pia has struggled all her life to hide from the shame of having a "rat" for a father, and it will become especially difficult when Nora comes back to town.

Christina Scoleri: An unemployed divorced mother of a 9-year-old, Christina is struggling to provide a stable environment for her daughter. Christina is the daughter of Raymond Janek, a one-time thief and alleged fence for the Mob who finally went straight in 1987, but his relationship with his daughter still remains distant.

Leah Desimone: The over-protected daughter of William "Wolf" DeSimone, a supposed "associate" of the Mob, Leah's keeping mum about what her Dad did for a living. Leaving one day in a suit, Wolf would return days later in street clothes with no explanation and none expected. Now "retired," Wolf still keeps tabs on his little girl.
Will you tune in to "Mob Wives Chicago?"

Popular in the Community