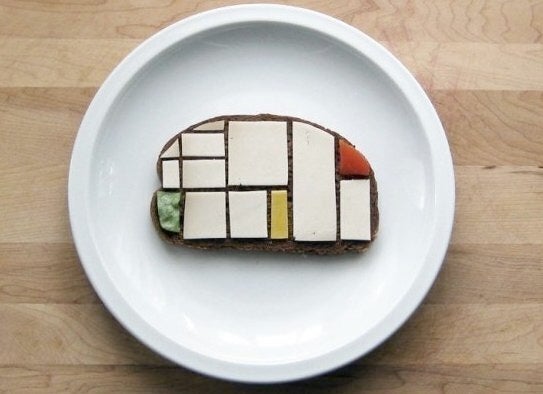 If you google "sandwich art," tons of images of expertly-designed sandwiches appear -- everything from a Spongebob Squarehead sandwich to Hello Kitty in bread form. Artist Brittany Powell interpreted "sandwich art" literally; she replicated famous artists' styles by using a slice of bread and some common sandwich ingredients. Powell and former classmate Tae Kitakata started Low-Commitment Projects at the beginning of 2012 -- each Monday they publish a new post on their blog. Here's how they describe their low-commitment venture:
Low-Commitment Projects provides us a chance to share concepts and schemes without a huge outlay of time, energy, or money. These ventures are like the materialization of mental sketches; there's minimal risk because they're quick.
"Sandwich Artist" is one of these projects. It's edible art, literally.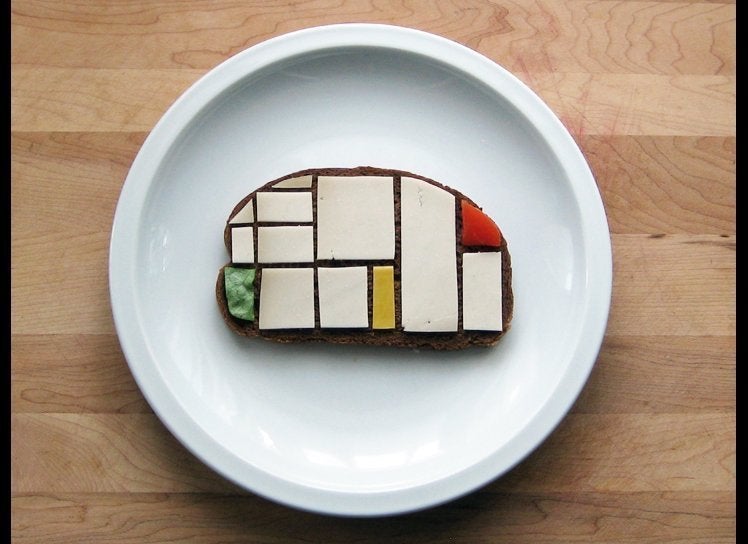 Sandwich Art
Related
Popular in the Community