A powerful Instagram post is highlighting the importance of self-love and postpartum body confidence.
"After 3 babies this is how my tummy looks," she wrote. "Am I ashamed of it? Definitely not! Do I care what others think? Definitely not! Do I love my body? Absolutely! Would I ever consider an abdominoplasty? No way Jose!"
She added, "I am beautiful on the inside and outside. If I don't love me and all of my flaws how can I expect someone else to love me? It starts within. Self love is always the best love!"
Shantique concluded her caption with a series of hashtags, including #stretchmarks, #tigerstripes and #mommytummy. The mom's photo received over 250 likes on her Instagram. It was subsequently re-posted on the account for photographer Ashlee Wells Jackson's "4th Trimester Bodies Project" ― where it received over 3,000 likes.
Shantique told The Huffington Post she was inspired to post this photo after coming across an Instagram post about "stretch marks that we hate." As someone with visible stretch marks on her stomach, the mom was not pleased.
"I'm tired of society telling us what beauty is and what beauty isn't," she said. "I thought, 'let me post something that will hopefully let the women out here like me know that you're not alone.'"
Shantique has three kids, ages 12, 8 and 5. "My kids mean so much to me and who I am as a woman," she said, adding that she wouldn't trade motherhood "for a thing in the world" ― not even a "perfect" body.
Gaining the confidence to embrace her postpartum body was not an easy feat for the mom, who was frustrated with the way her skin stretched after having her first born. "I did everything right," she said. "I exercised, I used cocoa butter, I used mineral oil, and nothing could fix it, except maybe plastic surgery. For the longest time I hid [my stomach. ]I didn't want anyone to see such a monstrosity."
About six years ago, however, Shantique had an epiphany. "I was standing in front of the mirror one day, and I was messing with my stomach," she recalled. "I was poking it, pulling it, stretching it and trying to flatten it ― trying to basically get the wrinkles out to see how it would look without the wrinkles, to see what was it meant to look like before it was ruined."
As she thought about it, she became upset, until she caught her own eye in the mirror. "Something inside of me said, 'Wow, when did you become such a negative thinking person? When did you dwell on small things? You are responsible for your happiness...'" she told HuffPost.
From that moment on, Shantique worked to change her attitude through meditation and yoga, and her confidence grew. "Now I love my belly because I love what it represents, and I love what it stands for."
Though the mom says she had no idea her photo would reach so many people, "When I saw the women commenting about how it impacted them, it made my heart swell," she said.
Shantique believes that self-love is of the utmost importance. "Your mind is your best friend or your worst enemy," she said.
"Beyoncé has a song called 'Pretty Hurts,' and one of the things she said was "We try to fix something but you can't fix what you can't see. It's the soul that needs the surgery,'" she added.
"Basically, if you love you, no one can bring down your confidence."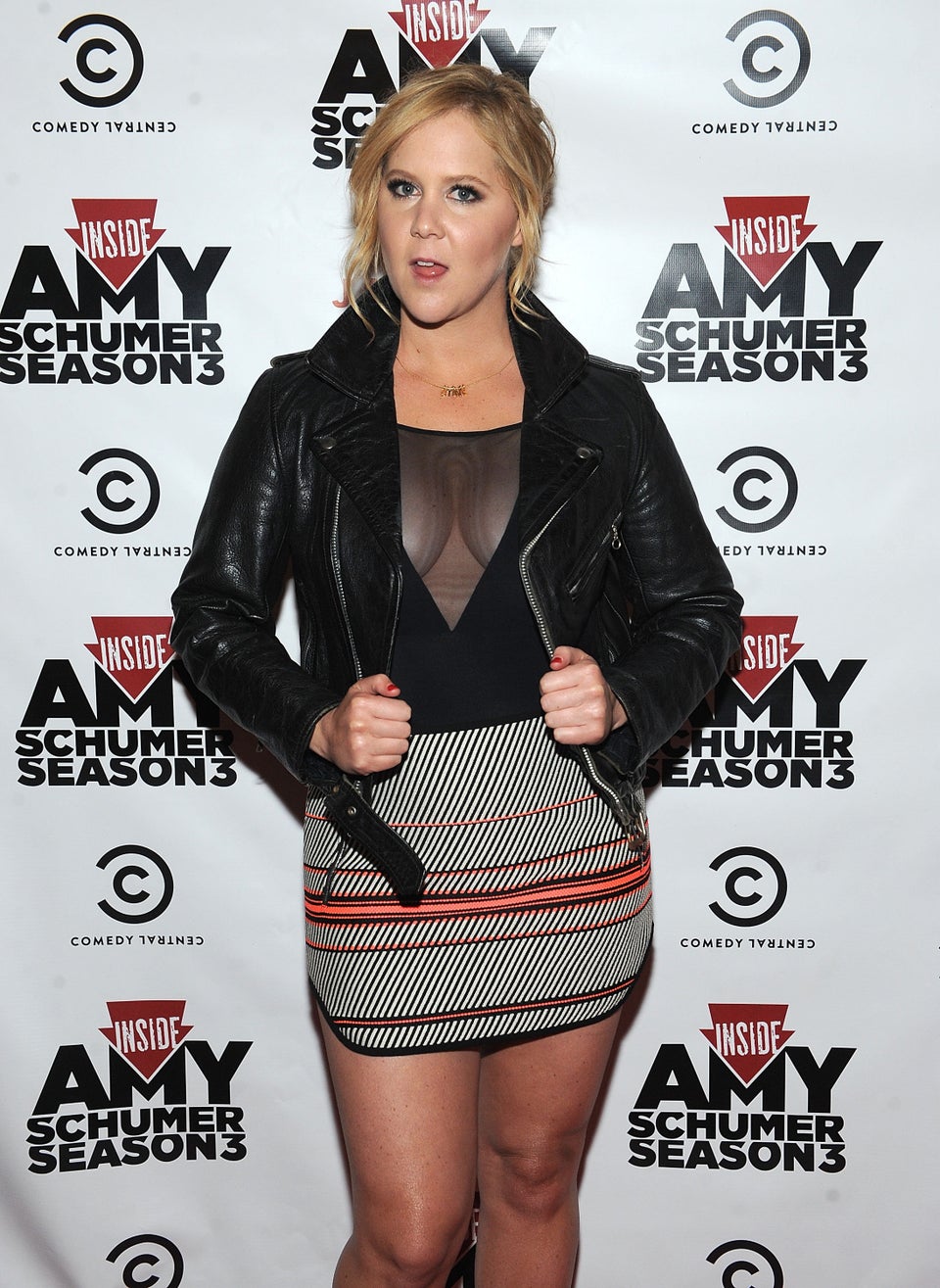 Meet Our Body Image Heroes