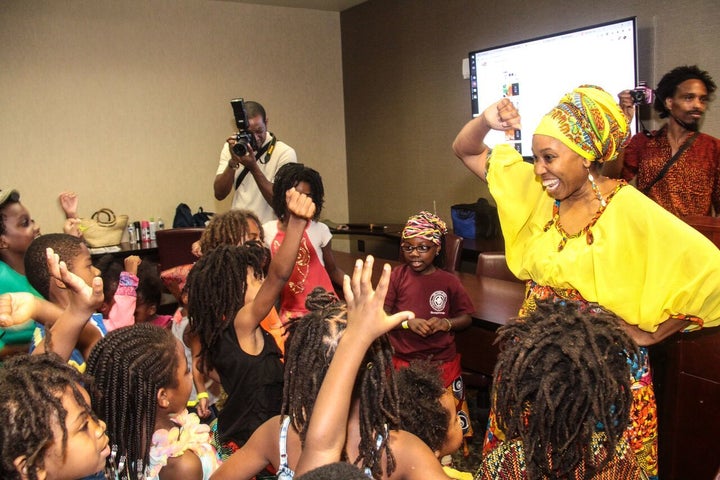 "My husband and I wanted our child to be able to learn in an environment that she could thrive in academically and socially. Some place that didn't make her feel inferior," says Business Executive Kumani McAfee. McAfee's five year old daughter, Da' Naia attends Urban Village Academy -a popular African-Centered home school in Southwest Atlanta that exceptionally thrives on both academic and cultural excellence presented in an experiential learning style. According to the National Center for Education Statistics an estimated 290,000 African American children are currently being homeschooled. The Atlantic newspaper, reports that "although Black students only make up 16 percent of all public-school students nationwide, they now account for 10 percent of the homeschooling population and these numbers are rising rapidly." McAfee and her husband Cory say that as they became more conscious-minded they realized how important it was for their child to not be in a learning environment that mis-educated her about her culture and history. The McAfees were afraid that institutional racism would deprive Da' Naia from the education required to be her best self.
Like an open incision with no intentions of being closed, institutional racism in America cuts much deeper than day to day images of unarmed innocent Black victims being killed by police officers. Institutional racism cuts deeper than not getting a job because you are qualified but Black or have an ethnic/foreign-sounding name. Institutional racism operates through layers of history and psychology where Black children are at times seen as threatening adults and instead of being disciplined like other children, they are getting sentenced as adults in the juvenile court system. Institutional racism is not a minor or unobtrusive cut, it severely pierces through the lives of the melanin-rich ones who are seen as targets because of their beautiful blackness. Today, there are fathers who are taking their life insurance more seriously because something as simple as getting in to your car becomes a game of chance where survival is no longer promised even when obeying the laws.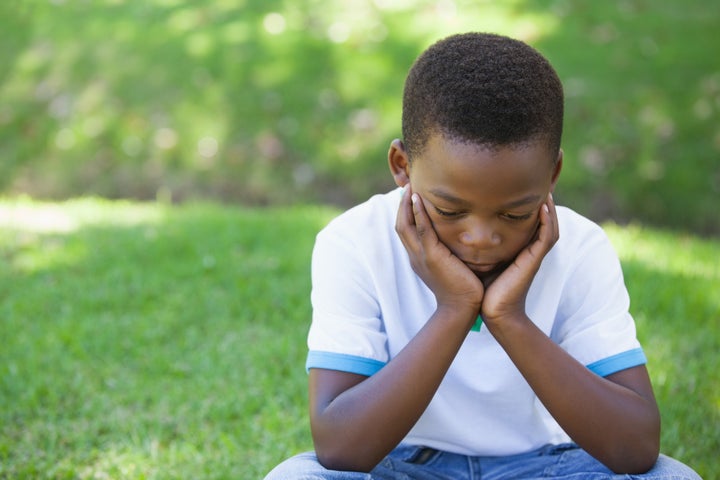 Incidentally the US World News reports that Black pre-schoolers are far more likely to be suspended than white children and despite the fact that Black children only make up 18% of the population, they represent almost 48% of all out of school suspensions. As we move into middle and high school, 44% are referred to the police. There are recorded incidents of elementary and middle school students being handcuffed in the classroom. In one incident a child was charged with larceny for taking a free milk at lunch. If you mix all of this with the fact that the public school curriculum has failed to be academically inclusive as it pertains to teaching Black culture, African history, Native American history and global culture as a whole than it leads to a very discouraging situation for many parents who just want their children to be educated and succeed without their psyche and sense of value being damaged. This reality was critical for longtime educators Queen Taese who organizes The Liberated Minds Expo and fellow teacher Aubrey "Walli" Williams who founded Urban Village Academy and operates it with his mother, Deborah Boldt.
"Knowledge of self is the foundation of success," Williams shared. "Being confidant about who you are comes from what you know about where you come from. It's hard for parents to trust an educational institution that intentionally omits the truth about our culture," said Williams. This past year, McGraw Hill who publishes public school textbooks was forced to rewrite their history books after minimizing slavery by stating that "The Atlantic slave trade brought millions of workers and immigrants to America. One children's books that was utilized in elementary schools even depicted slaves as very happy workers as well. This is insulting. The slave trade was a forced involuntary Holocaust which resulted in historic rapes and deaths of millions of Africans during the middle passage. Many couldn't survive the atrocious conditions on the ship, others committed suicide. So many Africans died during the middle passage that it changed the migration pattern of sharks. In the book, A New and Accurate Description of the Coast of Guinea Dutch merchant William Bosman wrote (1705), "I have sometimes, not without horrour, seen the dismal Rapaciousness of these Animals (sharks); four or five of them together shoot to the bottom under the Ship to tear the dead Corps to pieces, at each bite an Arm, a Leg, or the Head is snapt off; and before you can tell twenty have sometimes divided the Body amongst them so nicely that not the least Particle is left." Millions of human flesh and bodies were thrown into the ocean that it provided sharks with so much food that the sharks redirected their migration pattern. We cannot minimize horror to accommodate feelings.
The lack of truth and apathy towards something as brutally horrific as slavery says a lot. Parents are taking education into their own hands. In addition to teaching her students, Boldt promotes the general history of Africa through her publishing and resource company, Hieroglyphics Magazines and Books, which focuses on the ancient history of African civilizations, societies, and institutions. "We assist and empower all African decedents in re-claiming their rightful heritage and pride by restoring and correcting the 20th century political version of African history and of Egypt and its people," shared Boldt. Through the Hieroglyphics website, teachers and parents can acquire coloring sheets, trading cards and projects for their students and children. Boldt whom the students affectionately call "Nana" says "teaching children about their enormous self worth is vital.The impression we want our children to have of themselves is to be strong in their spirit, body and their mental being. "When we give them this first impression of themselves they know that they can conquer anything. "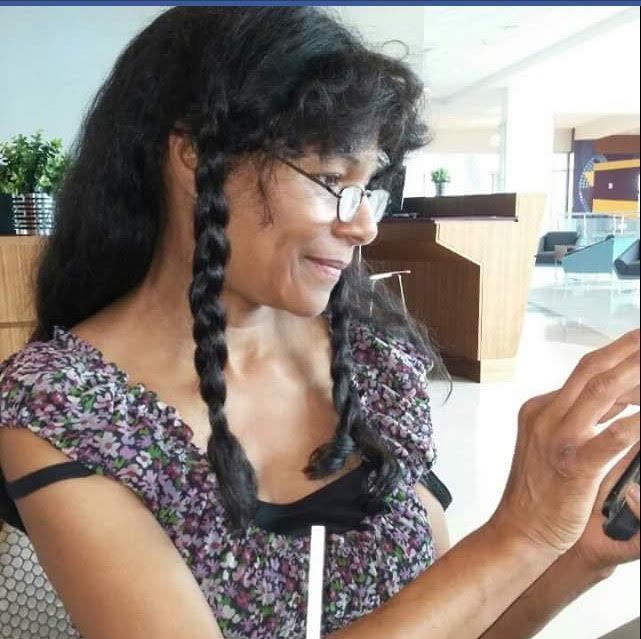 Taese explained that so many factors are causing the shift away from traditional schooling. "Many Black people are now waking up to the fact that the public school system cannot offer their children a liberating education, where their natural gifts are nurtured in the right cultural context. I have been homeschooling for 20 years and the rewards incredibly outweigh the challenges. One of the most cherished aspects has been being able to bond with my children in a way that is invaluable. Learning and living with our culture as a foundation has been pivotal in setting high expectations for my family. We have grown together in this experience and I have been able to see my children actualize so many of their goals at a tender age. Black homeschooling is no longer just looked at as an anomaly. It is clearly spreading like wildfire and the results are consistently proving to be astronomically successful in transforming the minds of Black children to be thinkers and solvers of the critical problems plaguing the Black community. My son wasn't just dreaming about flying, but instead he was able to dive into his passion of aviation engineering alongside his other studies, and became a pilot at 16. My daughter was able to discover how a labor of love can truly turn lucrative by winning Atlanta's top Caribbean chef award at 12 years old with all vegan dishes. She then went on to start a booming vegetarian catering business, wellness institute, and now travels abroad as a certified Yoga instructor at the age of 17. The potential and possibilities for all Black children are infinite with the right knowledge, will, and support. "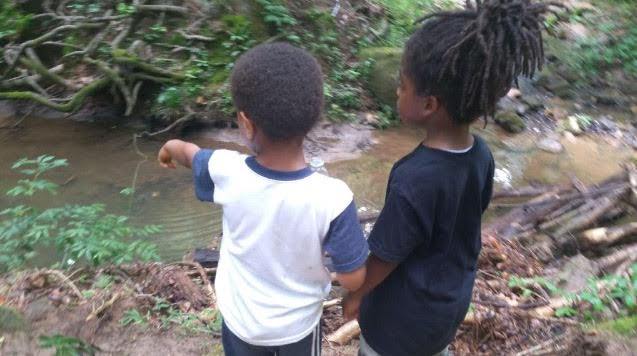 Like Taese's school, a major aspect of Williams' Urban Village Academy is that he focuses on experiential learning, self worth and a hands on approach to education. Parents seem to be attracted to this style of teaching and the one on one attention their children receive at Homeschools. The students at Urban Village attend a nature preserve on Wednesdays. They hike and explore things such as metamorphosis in its flesh, learning how caterpillars turn into butterflies especially when they are allowed to grow and not clipped because of their flaws or transition. The students study fungus, roots and soil in living color.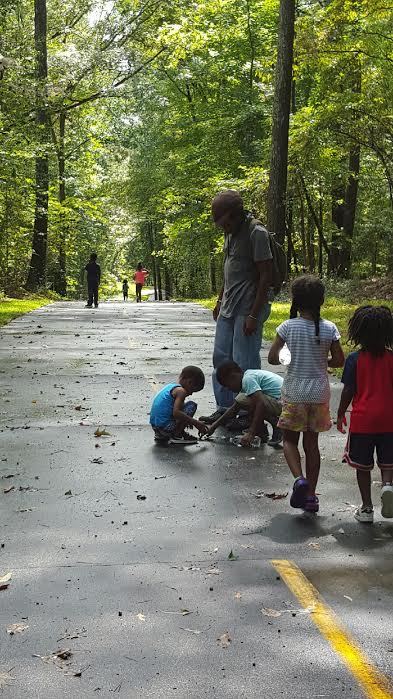 They even learn how to find stillness and balance through yoga, meditation and capoeira. They learn chess and swimming as early as kindergarten. Professionals such as nurses, writers and engineers serve as occasional guest-speakers at the school allowing the students to get a close up look at various professions. The students are exposed to a global educational curriculum where they learn African foreign languages and study about Black history. Boldt says, "It's shameful how much Black history is omitted in public school. A lot of kids think Black history begins with slavery and that's far from the truth considering all of the kingdoms that thrived in Africa since the beginning of civilization. There is architecture, medicine and art that proves all of this but children are unfortunately not educated about this in most schools.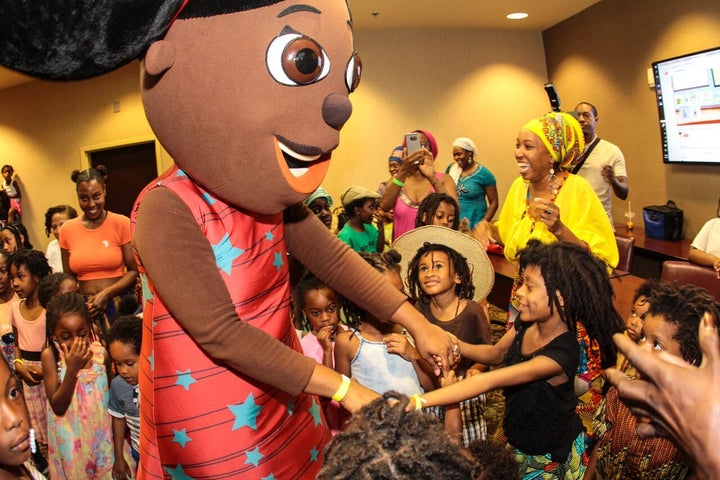 Parents who are considering homeschooling their own children for the first time are not alone. Taese offers a support system. "In the beginning, I didn't have the knowledge or ready-made resources. Therefore, it was truly a mountain to climb having to find my way. As a result, In 2012, I founded The Black Homeschool and Education Expo to bring light to the world of Black Homeschooling, where the goal of the Liberated Minds Expo is to build competence and confidence in parents who decide to embark on " the road less traveled," said Snowden. The Expo is specifically designed and tailor made to address the needs of educating Black children and empowering families with the resources and a social community made up of those committed to cultivating the success and greatness in Black children.
The Liberated Minds Black Homeschool and Education Expo celebrated their 5th Anniversary, July 15-17 in Atlanta, GA at Georgia Piedmont Technical College Conference Center. The network has now grown into the thousands and assists both families and educators alike. The expo consisted of workshops given by top Black scholars, successful parents, and avid homeschoolers sharing information, skills, and techniques on how to educate Black children in a wholistic way. This year they were ecstatic to present a big screening of the world's fastest growing African animation, "Bino and Fino" along with the characters that are quickly becoming a household name. www.LiberatedMindsExpo.com or call 678-368-8593.
Support HuffPost
The Stakes Have Never Been Higher
Related
Popular in the Community