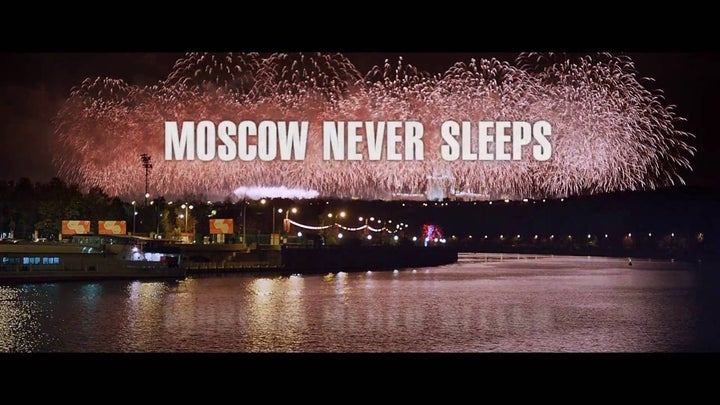 Moscow Never Sleeps depicts a day in the life of five Russian characters facing despairing moments. In this sprawling, occasionally brilliant narrative, Johnny O'Reilly, the film's director, effortlessly interweaves disparate plot lines, in which the characters not only experience revelations after they undergo harrowing experiences. The film also exhibits how its city – a key ingredient serving the narrative – spectacularly re-defines itself.
Moscow Never Sleeps features various subplots. One involves an ailing TV actor who is strangely kidnapped at gunpoint by a bunch of young hooligans. Another story involves two half-sisters who are living under the same roof, but soon get involve in a sordid situation late at night, and are forced to fend for themselves. An additional subplot involves an oligarch Anton – as played by Alexey Serebriakov – who sees his business offices raided by authorities, and is forced to potentially flee the country. Anton is dating a younger girlfriend, Katya, an aspiring singer, who herself is wrestling her own affections between the businessman and a jilted lover, Ilya, who is intent on winning her back.
It is a somber picture, surely, largely since the characters' feelings are all too human. All of these stories overlap with one another, and O'Reilly deliberately uses Moscow - its dangers, dynamism and texture - as the centerpiece of his story.
"Moscow is a vibrant, colorful place full of people thriving and surviving like any other city," O'Reilly tells me. "The city is a seething mass of aggregated emotions, which provides the backdrop to the personal dramas. It's the source of conflict in the film, but also [its] solution. Only by reaching out to and getting closer to that mass will people solve their problems."
Moscow Never Sleeps succeeds because O'Reilly has written such a convoluted film with characters that often exude genuine pathos. It is a courageous feat since the Irish director, who has spent considerable time over the past two decades in Moscow, remains fascinated by human behavior.
"The common motif throughout the film is the conflict between love and ambition," explains O'Reilly. "The characters in the film are confronted with an important life choice based on this dichotomy. As in real life, some people make the wrong decision and things end badly for them."
It's no easy task for O'Reilly to get the texture and tone of such a multifaceted society like Moscow, particularly since he is not a Russian native.
"Having spent twenty years split between living in Moscow and the West, I've become acutely aware of how little the outside world really knows about modern Russia." says O'Reilly. "My intention with Moscow Never Sleeps is to help bridge this gap by capturing the spirit of the city and revealing it to audiences in a series of interweaving parallel narratives. I see Moscow as a place of romance and celebration, but also a city of contradictions. [The stories] were all based on real life experiences that I either heard about or imagined but none that I experienced myself."
According to the film's notes, O'Reilly teamed up with a group of consultants from the Russian military. They upgraded a civilian drone so that it could fly with extreme balance and capture smooth imagery. The photography developed by this drone resulted in beautiful aerial footage. The widescreen cinematographic prowess of Fedor Lyass is on full display, particularly with his panoramic shots of teeming streets and towering buildings.
O'Reilly, a graduate of Trinity College Dublin where he studied Russian, first worked as a journalist in Moscow and in Dublin. "I always wanted to be a filmmaker and decided to study literature and philosophy in college instead of going to film school," he explained in an interview with The Irish Times last November. "It took a while before I got my teeth into the proper process of filmmaking. I began by making short films and corporate videos in my 20s. In my 30s I start writing feature-length scripts and directing longer works. My first feature was a collaborative art film called Co/Ma."
Moscow Never Sleeps also stars Evgenia Brik, Yuri Stoyanov, Lubov Aksenova, Mikhail Efremov, Anastasia Shalonko, and Oleg Dolin. It was the first Russian film to receive majority funding from the European film fund, Eurimages.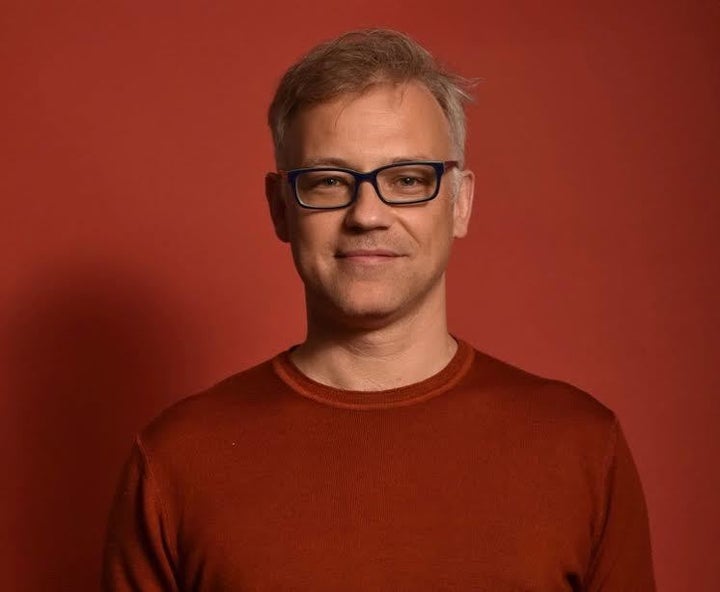 Moscow Never Sleeps often resembles Short Cuts, Robert Altman's iconic 1993 film – and that is high praise indeed. Both are meditations on the human condition, and speak to competing, fickle, and contradictory behavior. As in Short Cuts, the characters in Moscow Never Sleeps, are all too human.
O'Reilly rejects the Altman comparison, however, telling me, "P.T. Anderson was more of an influence. I really liked his multi- narrative dramas Magnolia and Boogie Nights especially the way his narratives are clustered around families," he says.
Moscow Never Sleeps is a morality tale that is occasionally difficult to watch, since it's certainly a poetically rendered and urban film.
"There's a lot of dysfunction in Russia, both in the way the country is governed and within families," O'Reilly reminds me. "There's solidarity among the population which is stronger than in the West. I think that in a society where the state does not effectively support its people, they can only survive by supporting each other. That's why people are so close to each other in Russia."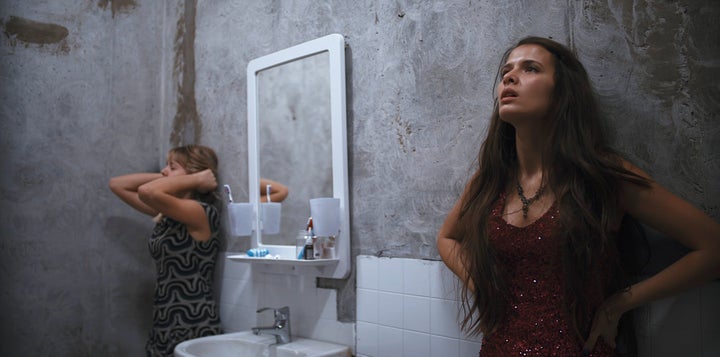 Ksenia Abramova, a producer with RBC TV Channel, tells me that while the current climate of Moscow's city life remains dog-eat-dog and competitive, toughness often begets success.
[The thing] about Moscow - as any big, even huge city – [is that it] keeps you toned. You have to be ready… to fight for your career and space. And [you] have to know that nobody is waiting for you; no one is willing to help you. And it's normal," says Abramova. "But you have [the] right to live your own life and possibilities are much bigger than anywhere else in Russia. This city lives by certain rules, and people respect power. You can't be weak, otherwise people won't respect you."
Moscow Never Sleeps is not a film to be missed by true cineastes, sociologists, and Russophiles since it depicts honest behavioral patterns of this bustling, ever-changing city.
"In Russia, people are told that only "Fate" can decide what happens," says O'Reilly. "This is part of the tradition of propaganda in Russia. I firmly believe that people can take their fate into their own hands and change things. I've purposefully calibrated the stories to highlight the role that choice plays in people's lives to make Russians more aware of this," concludes O'Reilly.
Moscow Never Sleeps is released nationwide on June 9.
Support HuffPost
The Stakes Have Never Been Higher
Related
Popular in the Community