Sometimes, second really is the best.
In January, expectant dad Stephen McLaughlin created the website NameMyDaughter.com, asking Internet strangers to do just that.
Now, he and his wife, Alysha, have announced on the website that little Amelia Savannah Joy McLaughlin was born on April 7th.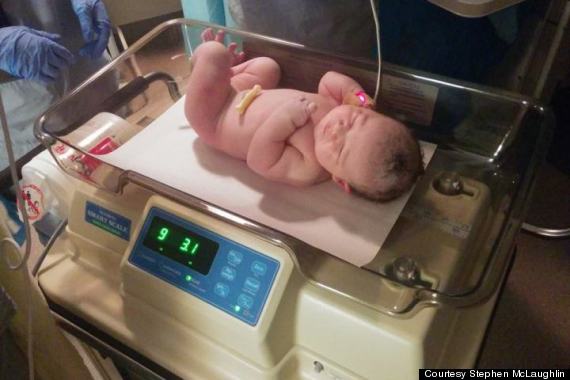 After 150,000 votes, the name "Amelia" was actually the runner up. It technically lost to "Cthulhu All-Spark," Canada's Global News reports.

The family had retained the right to overrule public opinion.
"Unfortunately internet I know better than to trust you," Stephen wrote on the website when he launched it. "We will ultimately be making the final decision."
In an earlier Reddit AMA, Stephen said that people were generally respectful, and he only had to delete a few suggested names that were "STIs and a couple of sexual positions."
Welcome to the world, Amelia. You'll always be Cthulhu in our hearts.