Come fall Fashion Week, many designers get carried away with excessive layering and overcomplicated silhouettes. But not Nanette Lepore. She delivered a clean collection that offered pieces for those who aren't interested in piling on the layers like an Olsen twin.
The theme of her show was "Handcrafted in New York," and while many of the pieces featured intricate beading, nothing felt overdone. Highlights included burgundy alpaca turtlenecks, printed dresses and cozy knit parkas.
Though we would gladly take all of the designs home, our favorite look from the show came at the very end. The model strutted down the runway in a beaded flannel dress that was as simple as it was stunning. The plunging neckline, combined with the delicate embellishments felt very fresh, which is something you don't often see during the colder months.
Celebrities, you might want to take notes, as this might just be the perfect red carpet dress.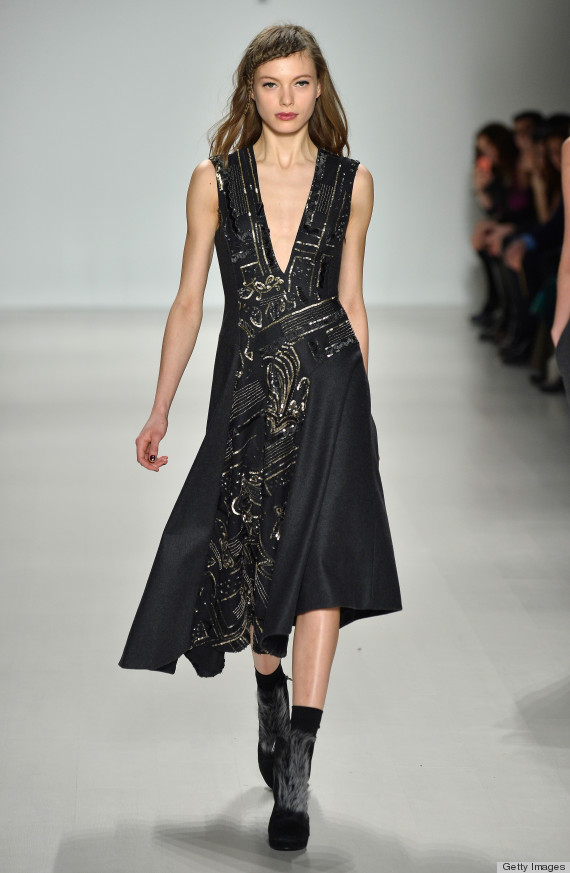 Check out the entire collection: