Streamline recommends "The Other Two" as the show you should watch this week. Comedy Central premiered this new show on Jan. 24. I think this is the funniest show of the year so far.
Premise: Two struggling New Yorkers have a little brother who essentially becomes the new Justin Bieber, or as an entertainment reporter in the show calls him, "the next big white kid." As their brother's fame rises to astronomical levels, the other two siblings try to figure out what's next for their own lives.
How excited should you be? If you like comedies and miss the time when television had numerous exceptional comedic shows that didn't spend half of each episode exploring dark and dramatic storylines, then you have to check this out. Former "Saturday Night Live" head writers Chris Kelly and Sarah Schneider wrote and created this. (You should also listen to this podcast interview they did about putting together show.) Almost every single line of dialogue has a joke and almost every scene has a visual gag, which makes this feel like the contemporary successor to the Tina Fey-style of writing. Although the jokes never stop, the show also does an exceptional job in getting the details right about the entertainment industry and those trying to make it in that depressing world.
Any reasons to be skeptical? In rare instances, the jokes can feel too relentless. Also, this style of writing lives and dies on whether the viewer finds the jokes funny. Although I loved the show's sense of humor, you might want to bail on this immediately.
Will everyone be talking about this? I could see this becoming both a critical and audience hit. Comedies in this style are increasingly rare. Given that people keep watching shows like "Parks and Recreation," "Friends" and "The Office" on Netflix more than anything else, I think there's a hunger for more straightforwardly funny shows like this.
You can watch the trailer for "The Other Two" below.
Read on for more recommendations and news from the week. And in the navigation bar above, you can choose specific recommendations for series streaming on Netflix and Amazon Prime.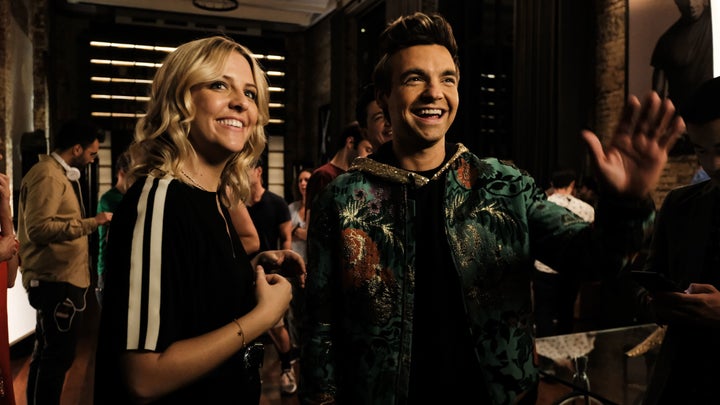 A Couple Of Streaming News Stories From This Week
1. New streaming services appear to be on the horizon. Apple's long-awaited offering could launch as early as mid-April, while The Criterion Collection will start The Criterion Channel on April 8. How many subscriptions are you willing to pay for each month? I feel like I hit my limit a few subscriptions ago.
2. Hulu announced it will put more advertisements on the service later this year. The new ads will appear when users pause what they're watching. The example the company gave showed a smiling Charmin bear holding toilet paper on the pause screen.