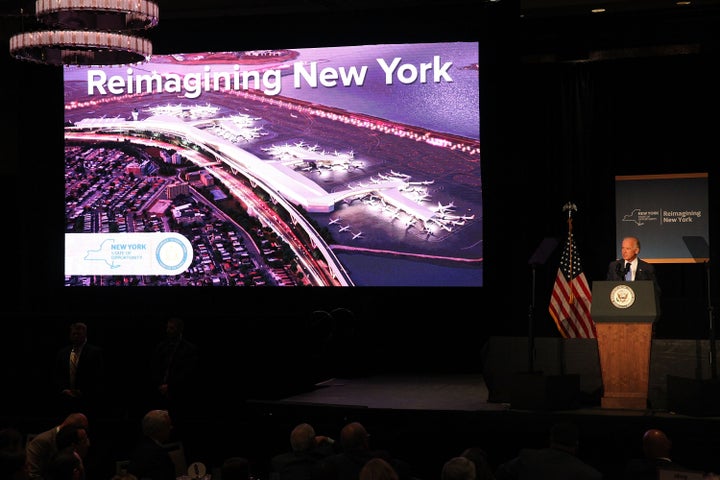 Flanked by Vice President Joe Biden, New York Governor Andrew Cuomo announced a sweeping set of infrastructure renovations, with a new La Guardia Airport as the centerpiece.
Calling the existing facility built in 1939 "un-New York," Cuomo said the plan was not to renovate the old airport but to replace it with a "modern, unified, world-class airport."
The new facility will be a single terminal, which will be sited 600 feet closer to the Grand Central Parkway. That will increase the space available for flight operations and reduce gate delays according to the presentation.
In addition, the new facility will be connected to ferry and rail service. The new terminal will have three times the security screening space along with increased concession and retail space.
"This new investment is expected to generate an additional 8,000 direct jobs, and 18,000 total jobs in the region, middle class jobs," said Vice President Biden.
Biden hailed the project as an example of the federal government cutting red tape to speed up the process of designing and approving the new facility.
Construction is set to begin next month with new facilities opening in 39 months, and the completed project 18 months after that.
The first phase of the project will cost $4 billion, half of which will come from private funds, said Cuomo.