Inspired by the novel Faggots by acclaimed playwright and activist Larry Kramer, a variety of gay literature, and stories of everyday gay men, Next Faggot Nation aspires to rattle the current climate of the millennial gay male experience. The Fossick Collective aims to hold a mirror up to the younger generation of gay men and bring out a call to action; the fight to bring knowledge of the past in order to make future change is not over just yet.
This multi-media theatrical experience investigates the search for a collective identity among the gay male population that goes beyond our sex. Through the appropriation and utilization of various texts including original work, interview transcripts, poetry and other various sources, Next Faggot Nation portrays a layered inside look at the evolution of the gay male population since Larry Kramer's novel in 1978.
Next Faggot Nation is a vital piece to be seen in order to gain a needed awareness of issues like sexual racism, a lack of connection among young gay men and the divide that occurs due to apps and the caste system structured into the gay male experience. In addition, Next Faggot Nation streamlines its viewpoints and opinions through its' partnerships with Gays against Guns and ACT UP. The show plays Dixon Place December 20th at 7:30pm with a Post-Performance Discussion featuring ACT UP member Peter Staley and Gays Against Guns Organizer Brian Worth, two activists who have fought for our liberty to live a healthy and equal life. Tickets can be reserved here. Members of The Fossick Collective include Scott F. Davis, Spencer Armstrong, Weston Ganz, David Arminino, John Erickson, Marc Jablonski, Ashton Muñiz, Ethan Hardy, Nico Meyer Allen, Tanner Simpson, Jordan Katz, and Nilan Johnson.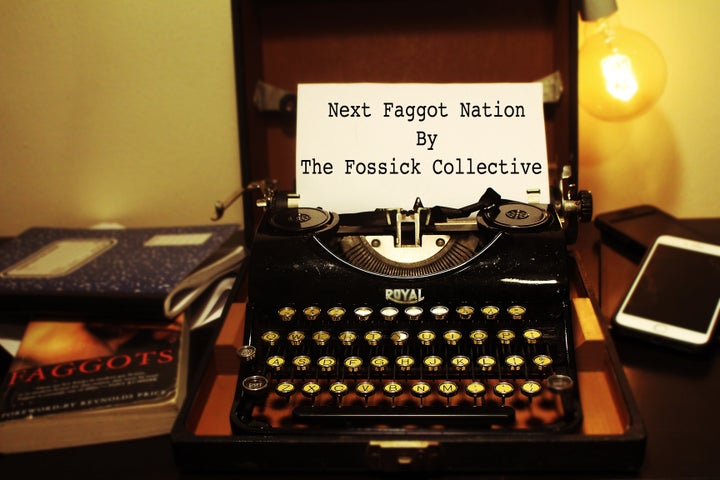 Calling all HuffPost superfans!
Sign up for membership to become a founding member and help shape HuffPost's next chapter