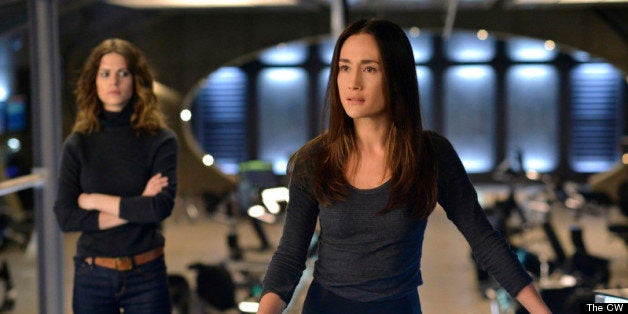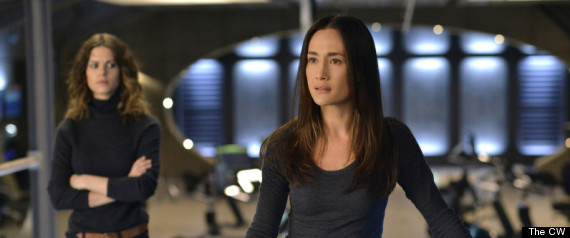 Note: Do not read on if you have not seen Season 3, Episode 19 of The CW's "Nikita," titled "Self-Destruct."
Though there was plenty of action in this week's "Nikita," the episode still felt a little akin to the calm before the storm, allowing us all to take a collective breath before delving headfirst into the final three episodes of the season.
"Self-Destruct" examined many of the choices that led our agents to this point, allowing the characters to take responsibility for their actions, but also teaching them that some consequences are inevitable, and that martyring themselves out of guilt won't erase the damage that's been done, it will merely prevent them from making amends for it in the future.
Once again, the show illustrated just how closely Nikita and Alex's journeys mirror each other, but interestingly, Nikita failed to acknowledge that it was Amanda who was responsible for breaking her out of her own self-destructive cycle by telling our heroine that as long as she carried the guilt for Daniel's death, and for always being the "survivor," she would inevitably find herself back on a ledge, ready to jump.
Though Nikita used the analogy of a loaded weapon instead of a jumper when passing that wisdom on to Alex, the message was the same, and it's telling that Nikita is still defined by many of the lessons Amanda taught her, even if she's unwilling or unable to acknowledge the positive effects her mentor had on her as well as the negative. No matter how many people fall around them, Nikita and Amanda remain survivors, neither ready to kill the other, and as damaging and sadistic as Amanda's actions have been, she was still instrumental in shaping Nikita into the self-reliant ass-kicker she is today -- something our heroine has to learn to accept sooner or later.
It was good that Alex was finally able to save some trafficked girls (lord knows she's been due for a break) and that, at last, she and Nikita were able to have a long overdue talk that helped snap her out of Amanda's programming. Much like Nikita, there's no way that any form of reassurance or absolution will allow Alex to completely let go of her guilt, but if she can earn Ryan's forgiveness and somehow help fix the damage done to her friends, if not Division, she might be able to start healing.
More good news came in the form of our beloved Ryan Fletcher, who apparently didn't lose any of his own self-destructive nobility while he was unconscious. Although I'm inclined to side with him and Birkhoff that maybe Division is better left destroyed (given that Ryan admitted he was beginning to follow in Percy's footsteps down the path of absolute power corrupting absolutely) I also understand Nikita and Michael's desire to finish what they started. If they want to have any hope of a normal life together, happily married on a beach somewhere, they can't be fugitives, and as long as there's a black box out there, they'll never be truly safe. It remains to be seen whether they'll be able to destroy the box before the President figures out that the inmates have escaped the asylum, but it wouldn't be good TV if our characters got that lucky, would it?
It's always enjoyable to see flasbacks to Nikita's early days in Division, and Michael insisting that Nikita still had something to live for was particularly gut-wrenching -- especially given her less than romantic reaction. Though I can't deny I keep waiting and hoping for a Percy cameo in one of these trips down memory lane, the moments were still well played. The focused script from Kristen Reidel and confident direction from Nick Copus ensured that the episode kept up momentum while hitting all the necessary character beats, and while "Self-Destruct" wasn't as flashy or eventful as the last three episodes, it put a number of necessary pieces in place to drive us through to the finale.
"Nikita" airs Fridays at 8 p.m. ET on The CW.
What did you think of "Self-Destruct"? Weigh in below!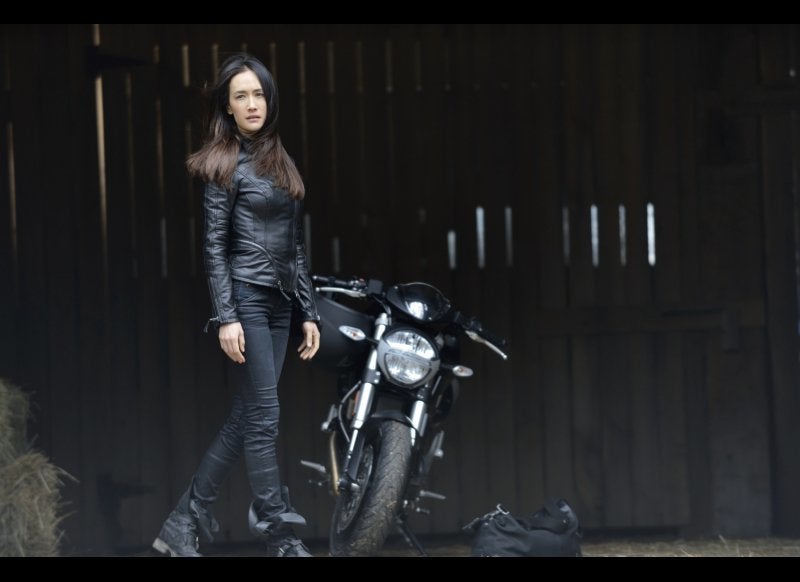 Nikita Season 3
Related
Popular in the Community