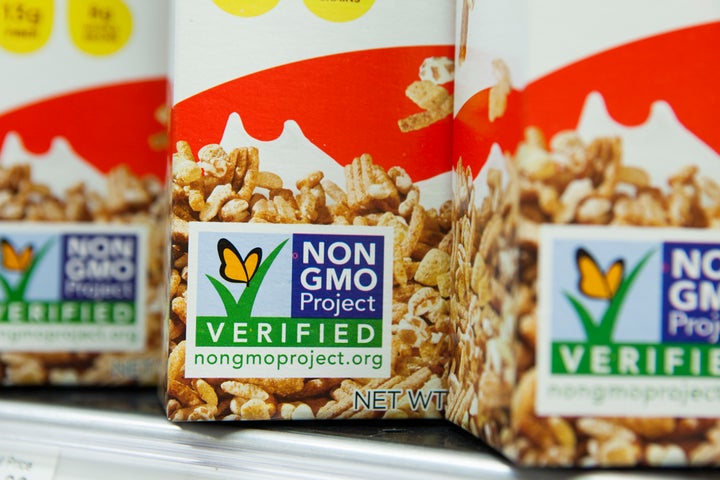 It appears that sales of foods touting an absence of genetically-modified ingredients are booming in the U.S. — but some people may be surprised to learn what's actually in such foods in lieu of GMOs.
Sales of products labeled by the Non-GMO Project, a nonprofit that verifies the contents of GMO-free foods, have more than doubled over the past two years — from $7 billion to $16 billion today, according to NPR's Dan Charles.
At the same time, organic foods have also been gaining in popularity, though at a much slower rate.
According to the Organic Trade Association's latest numbers, sales of all organic products nationwide hit $43 billion last year, representing a 34-percent increase over the $32 billion figure recorded two years earlier, in 2013.
That's a sizable surge, of course, but nowhere near the growth observed by the non-GMO segment. This is raising the anxiety of some organic food companies, who point out that just because a product lacks GMOs doesn't mean it meets other standards those customers might be looking for.
"OK, it's great that there's a non-GMO symbol on there," Pete and Gerry's Organic Eggs CEO and owner Jesse LaFlamme told NPR. "But do you understand that that product might have been produced with pesticides, antibiotics, and with no regard for animal welfare?"
There indeed seems to be some confusion about what qualifies a food as being a "non-GMO" product and one that is certified organic. Here are some facts you might want to keep in mind the next time you're feeling overwhelmed in a supermarket aisle:
If a food has a certified organic label, it is essentially GMO-free. And this label means many other things.
All organic foods are inherently "GMO-free" ― this is one of the many strict guidelines set forth by the USDA. These must be grown in a way that protects soil quality and without the use of most synthetic pesticides or fertilizers. For organic meat, animals must be raised in responsible living conditions that accommodate natural behaviors (like grazing) and cannot be administered antibiotics or growth hormones.
If a food has a "no GMOs" label it may not necessarily be organic. This label literally means just one thing.
The Non-GMO Project's label means only that the product has gone through the project's lengthy verification process. All at-risk ingredients are tested for genetic engineering and annual audits are conducted to ensure high-risk products continue to adhere to their standards. Due to the limits of testing capabilities, however, this label doesn't necessarily mean that the product is totally free of any GMOs — it only means the product is made up of 0.9 percent or fewer genetically-modified ingredients.
Organic foods are generally more expensive to produce than non-organic foods.
Some organic varieties of food may be more expensive than products with a "GMO-free" label. This is largely because there is still a limited supply of organic foods compared to overall demand — less than 1 percent of U.S. farms are organic. In addition, the UN's Food and Agriculture Organization notes that production and post-harvest handling costs for organic farms tend to be higher than they are for conventional farms, including those growing non-GMO crops.
Scientific studies have come to mixed conclusions concerning whether organic foods are more nutritious.
The current scientific consensus is that GMOs are safe to eat.
An analysis of over 1,000 studies conducted by the National Academies of Sciences, Engineering and Medicine and released earlier this year found no safety reason to justify labeling GMOs in food and also found that GMOs do not appear to harm the environment. The same analysis described GMOs as generally safe to eat, a belief shared by 88 percent of scientists who responded to a 2015 Pew poll.
Joseph Erbentraut covers promising innovations and challenges in the areas of food and water. In addition, Erbentraut explores the evolving ways Americans are identifying and defining themselves. Follow Erbentraut on Twitter at @robojojo. Tips? Email joseph.erbentraut@huffingtonpost.com.
Support HuffPost
A No-B.S. Guide To Life
Related
Before You Go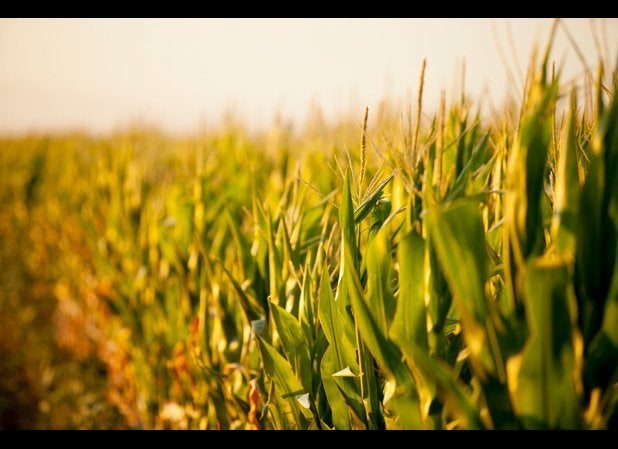 Can These GMO Foods Save the World?
Popular in the Community