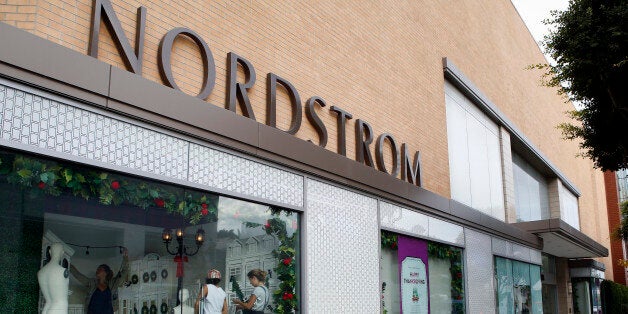 For a certain group of shoppers, there's nothing quite like a sale at Nordstrom. Ever since it was a budding shoe-seller, the posh fashion retailer has held a set of semi-annual sales to clear out remnants of the previous season -- two sales for menswear, two for women's and kids apparel and two for shoes. Competitors went the more traditional route of offering store-wide sales on major holidays.
Alas, those days are over. Now Nordstrom will put on sales just like all the other stores.
In place of the old discount schedule, Nordstrom will offer six store-wide sales coinciding with holidays. Like most department stores, the clearances at Nordstrom will occur around Labor Day, Veteran's Day, President's Day, Memorial Day, Father's Day and the day after Christmas. There will be no changes to the Nordstrom Anniversary Sale, which happens every July. The store also partakes in the annual sales frenzy around Black Friday.
"We felt that [old] model really kind of handicapped our ability to improve our flow of fresh new regular price goods," Jamie Nordstrom, president of stores at Nordstrom, said on a conference call with analysts last week. "We saw some opportunities to improve that because we know that's what our customers want. And that's what drives our business."
Shoppers should like this new model, Nordstrom says: There are the same number of sales as before and more goods will be marked down each time. For instance, women can shop all six sales for women's clothes, whereas they could only do that twice a year previously. The retailer says there will be less total days of clearance throughout the year, compared with the old system.
"With all six sales being storewide we will have more merchandise on clearance that we hope will improve the overall customer experience," Dan Evans, a spokesperson for Nordstrom, told The Huffington Post.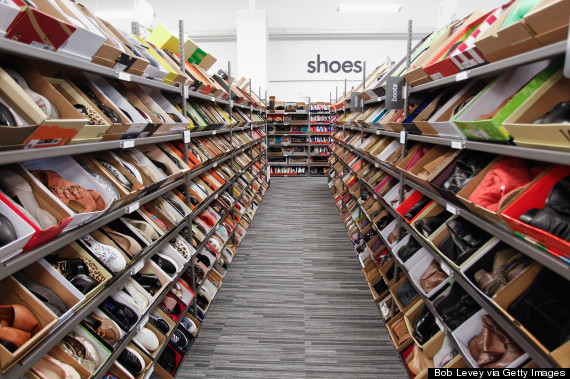 The semi-annual Nordstrom shoe sales are no more.
Nordstrom, a 113-year-old company, isn't sure exactly when it started offering the half-yearly sales, but Evans said the tradition has existed "as long as anyone can remember." The change was noted discreetly on the company's website, buried in a FAQ page, reported UT San Diego.
In a note to clients issued earlier this month, Sterne Agee analyst Chuck Grom wrote that though the half-yearly sales at Nordstrom had become "stale," the move is a signal that Nordstrom wants to become more like everyone else.
"The company continues to veer away from the Nordstrom of old," wrote Grom. He added that Nordstrom is also making a bigger effort to match prices of other retailers, shoot out more promotional emails and add more sales signage throughout its stores.
Among the department stores, Nordstrom has done quite well of late. Last week, the company reported a 9 percent jump in sales for the quarter, compared to the same period the year prior. Online and mail order sales spiked 22 percent. Both Macy's and J.C. Penney reported disappointing sales for the same quarter.
Support HuffPost
The Stakes Have Never Been Higher
Related
Popular in the Community