After nearly two decades, a New York City subway station that was destroyed in the Sept. 11 attacks has reopened.
The Cortlandt Street station, which was partially buried by the collapse of the World Trade Center in lower Manhattan, reopened on Saturday, just three days before the 17th anniversary of the 2001 terrorist attacks.
"WTC Cortlandt is more than a new subway station. It is symbolic of New Yorkers' resolve in restoring and substantially improving the entire World Trade Center site," said Metropolitan Transportation Authority Chairman Joseph Lhota in a release.
The station, which serves the No. 1 train, has fewer columns along the platforms for increased maneuverability, and also features a wall showcasing text from the 1776 Declaration of Independence and the 1948 United Nations Universal Declaration of Human Rights.
The station and its 1,200-feet of tunnel and tracks were rebuilt within the previous station's footprint. Construction on the new station began in 2015 after the MTA was given control of the site, the transit authority said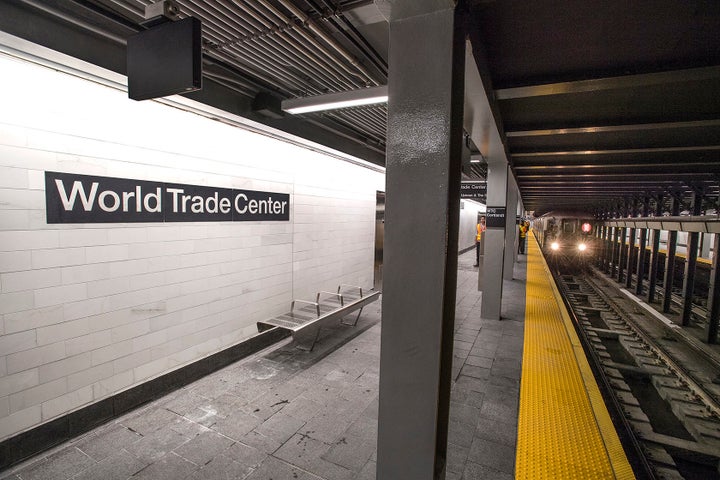 "It's long overdue," Mitchell L. Moss, the director of the Rudin Center for Transportation Policy and Management at New York University, told The New York Times . "It was a major challenge to rebuild the subway at the same time you're rebuilding the site above it."
The station cost $181.8 million, according to the Times.