President Barack Obama opened up about the "greatest frustration" of his time in the White House, telling the BBC he'd like to do more to pass common-sense gun safety laws.
"If you ask me where has been the one area where I feel that I've been most frustrated and most stymied, it is the fact that the United States of America is the one advanced nation on Earth in which, we do not have sufficient common-sense gun safety laws, even in the face of repeated mass killings," Obama said. "If you look at the number of Americans killed since 9/11 by terrorism, it's less than 100. If you look at the number that have been killed by gun violence, it's in the tens of thousands."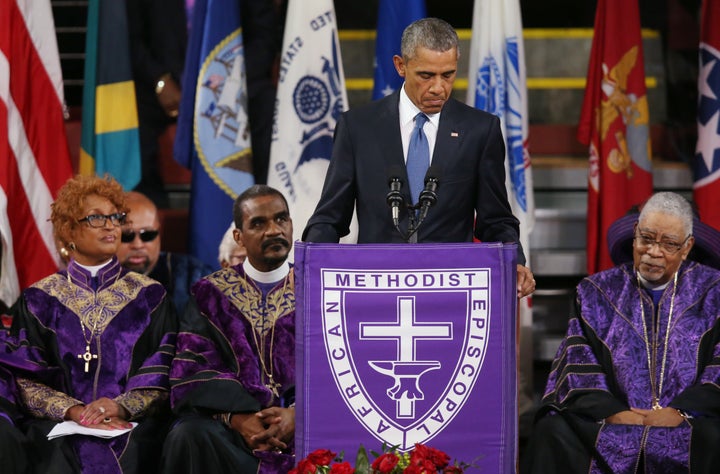 Obama's comments come after a several incidents of gun violence have made national headlines, including a shooting at a Marine and Navy reserve in Chattanooga, Tennessee, that left five military members dead, and a shooting at a historic black church in Charleston, South Carolina, where nine people were killed.
Obama told the BBC he didn't plan to stop fighting for gun safety laws during the remainder of his presidency.
"For us not to be able to resolve that issue has been something that is distressing, but it is not something that I intend to stop working on in the remaining 18 months," Obama said.
Watch a clip of Obama's comments above.
Popular in the Community