Thanks to architecture blogs and blockbuster films, most of us can readily visualize what the future holds for the cosmopolitan elite ― flying cars, vertical cities, jungles that shoot like skyscrapers past the horizon. But what about for populations that are marginalized, impoverished, disenfranchised? What fictitious visions of tomorrow relate to their lived realities today?
With his conceptual art series "Shanty Mega-Structures," Olalekan Jeyifous provides a possible answer, and certainly a compelling one, envisioning a potential futurescape for the many individuals who can't afford a penthouse on a tower on an island (or wherever the hell rich people will be living in the days ahead).
"The project was inspired by Lagos [in Nigeria]," Jeyifous wrote in an email to The Huffington Post. "As one of the fastest growing megacities, it is an enormously fascinating and fertile ground for architects, urban planners, writers, filmmakers, fashion designers and anyone else intrigued by its potential."
Jeyifous' "Mega-Structures" combine the architectural logic of vertical cities with the physical realities of destitute living. "The idea," the artist continued, "was to utilize the material, organizational and construction typologies of shacks and shanty settlements in order to create structures at the scale of large commercial developments in order to bring visibility to these marginalized communities through a somewhat dystopian perspective."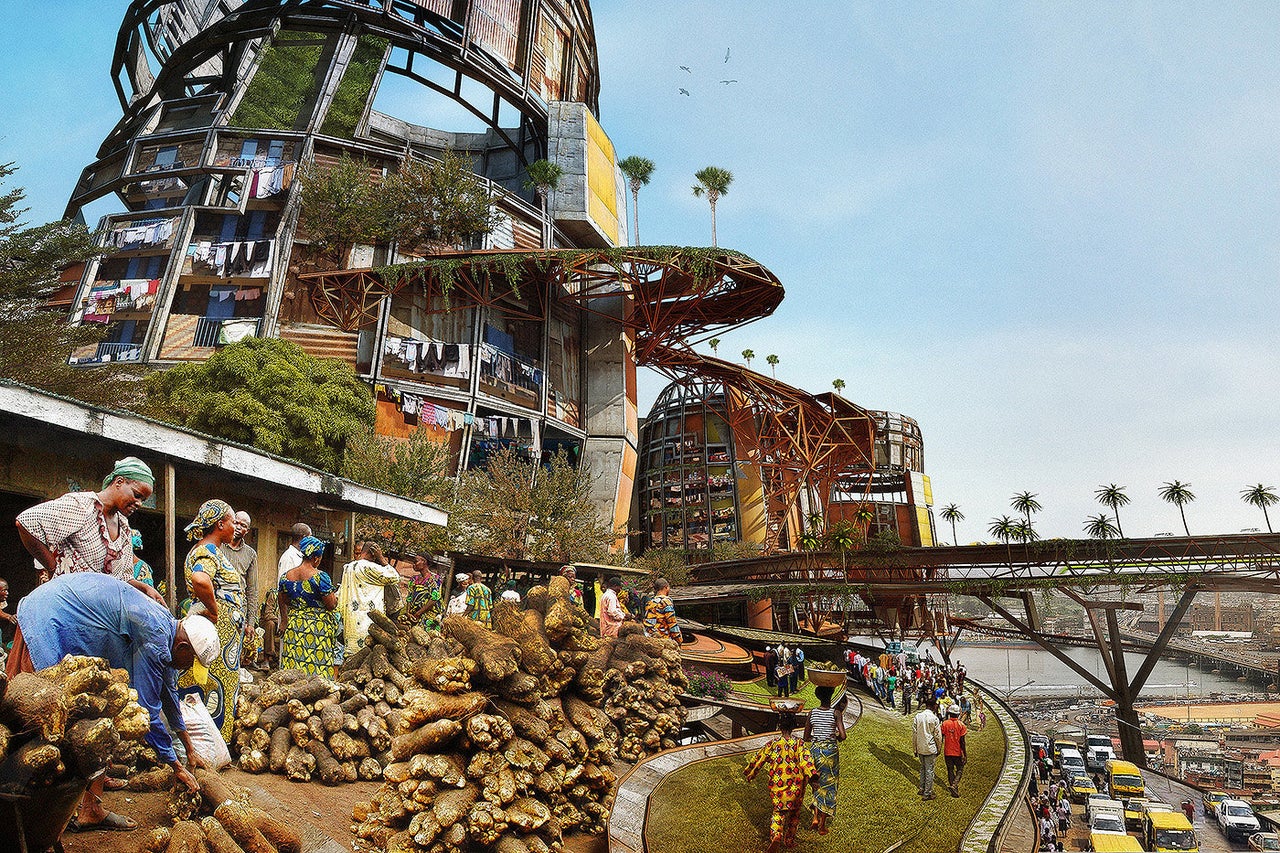 Jeyifous combined 3D computer models and sourced photographs to create his conceptual collages, realistic renderings of a sci-fi future. The images incorporate elements of contemporary Lagos shantytowns, such as street vendors and canoes, along with visionary alternatives like floating bridges to alleviate swarming foot traffic and vertical gardens to encourage plant life.
So far, Jeyifous has received an overwhelmingly positive response to the project, which hopes to shed light on the communities often overlooked, despite being central to cities' growth and success. Most of the criticism Jeyifous has encountered comes from people who mistake the artwork for a real-world design proposal.
"When viewed in that light, the artwork can be seen as reinforcing stereotypes about poverty in rapidly developing cities," he said. "It has been very informative for me to revisit my own artwork through the eyes of the audience."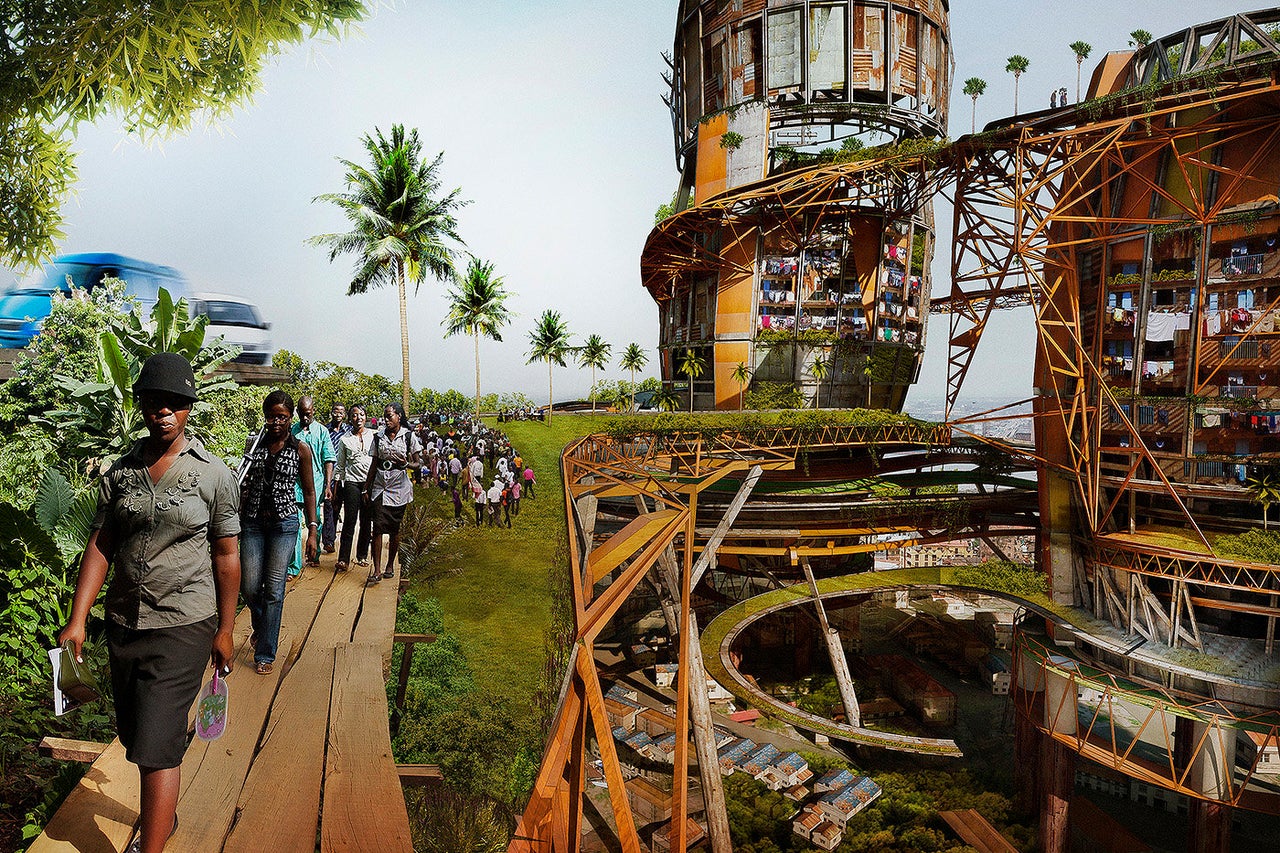 Through the project, Jeyifous hopes to communicate the importance of including all people in our visions of the future, even ― and especially ― those who fight for visibility and representation in the present day. Even if these futuristic designs are never realized, they can help shape the fantasies and desires of a population that deserves to the ability to imagine a better tomorrow.
"Development should include the disenfranchised and not just the rich or middle class," Jeyifous said. "An aspect of the project is to examine the ways in which the nature of impoverished spaces, which are not only highly self-organized but also deploy sustainability practices as a matter of necessity [and] can be applied to cities undergoing massive population growth in order to reconcile environmental and socio-economic issues."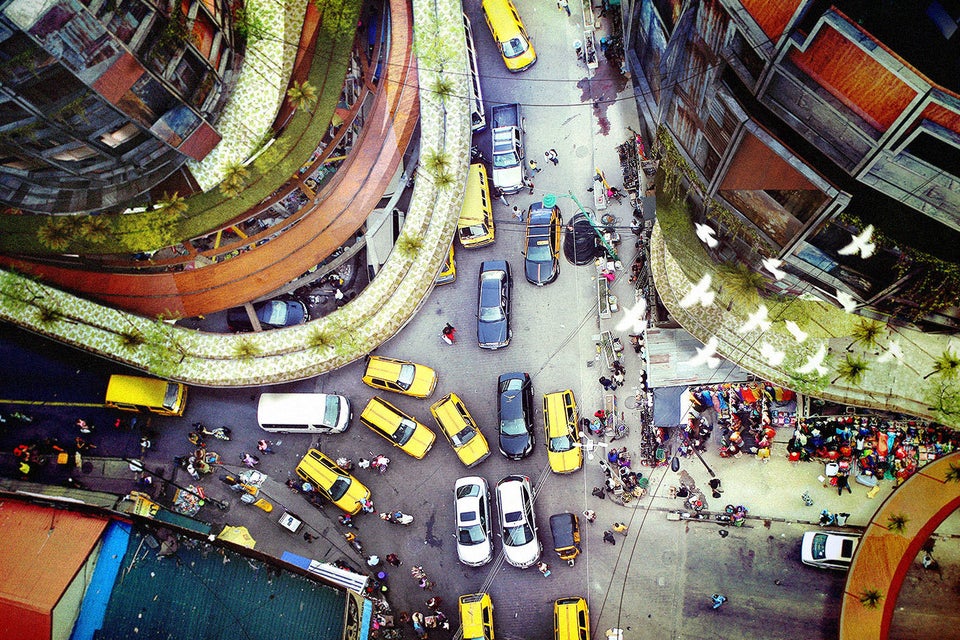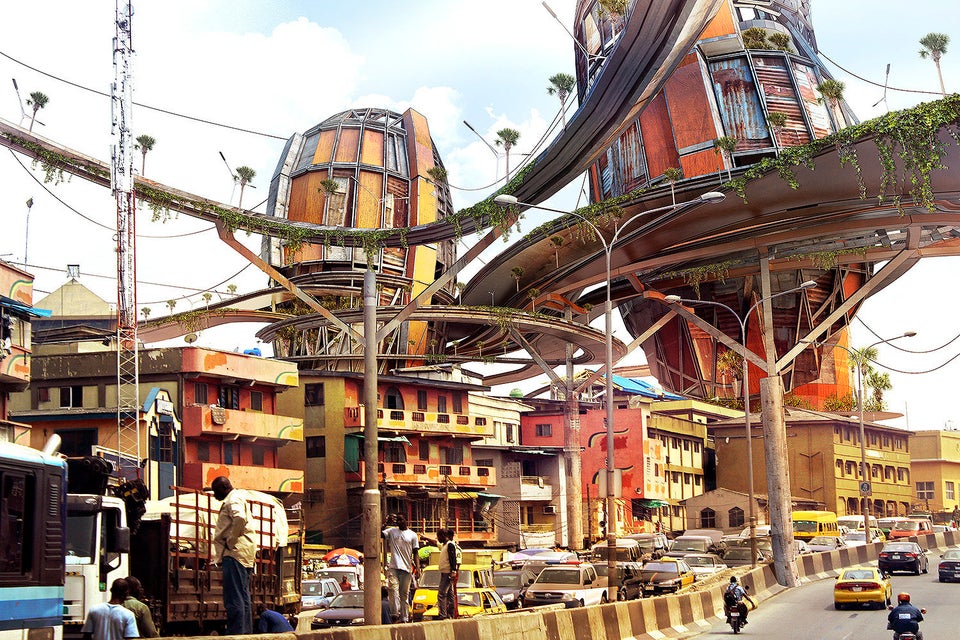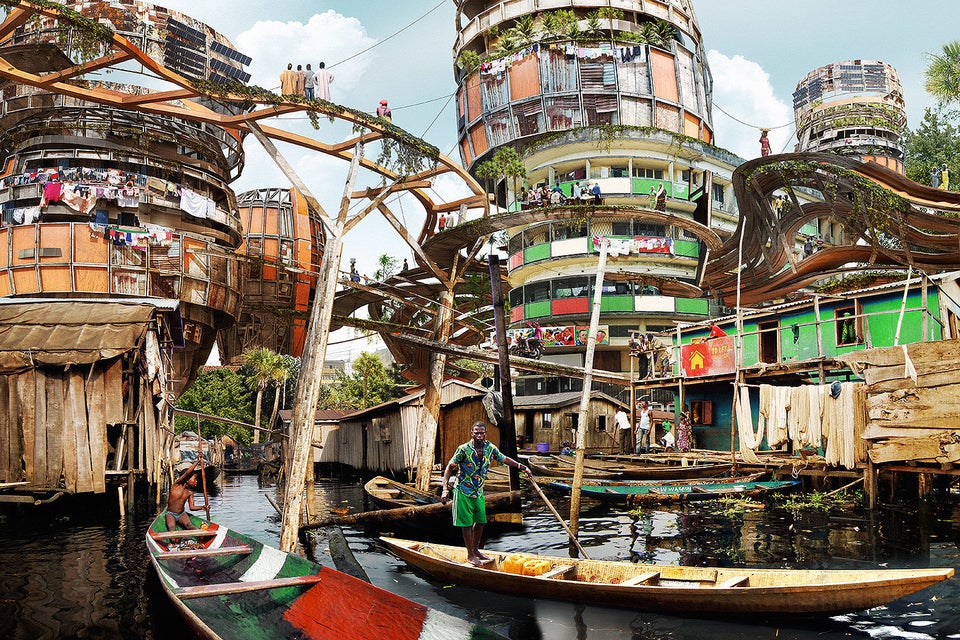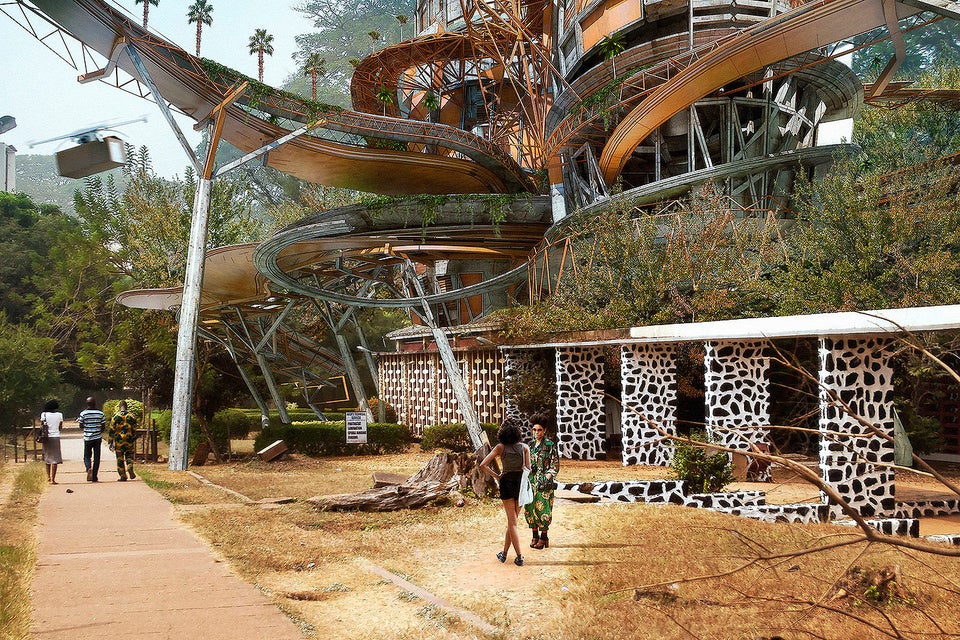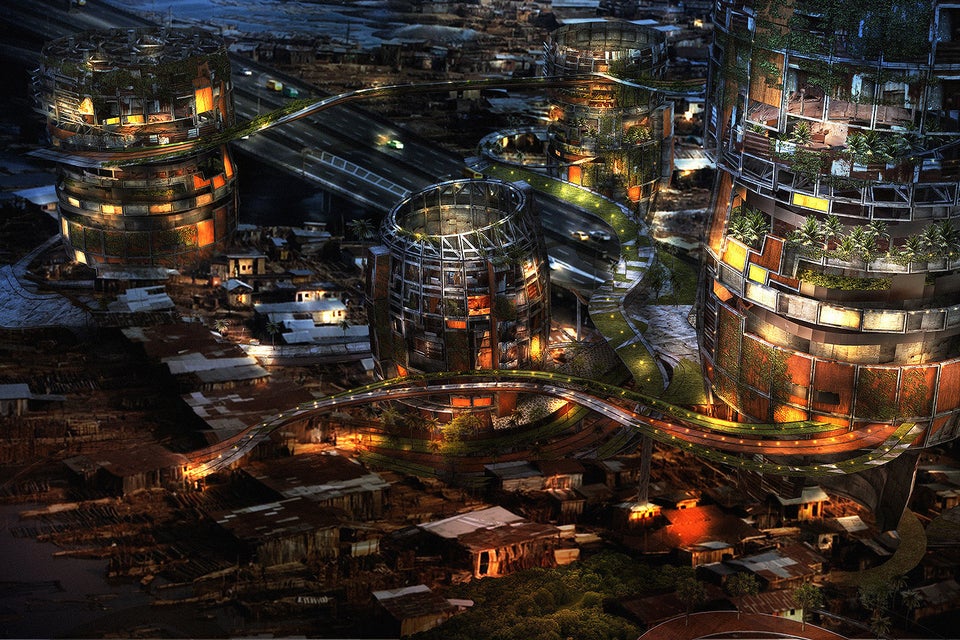 Related
Before You Go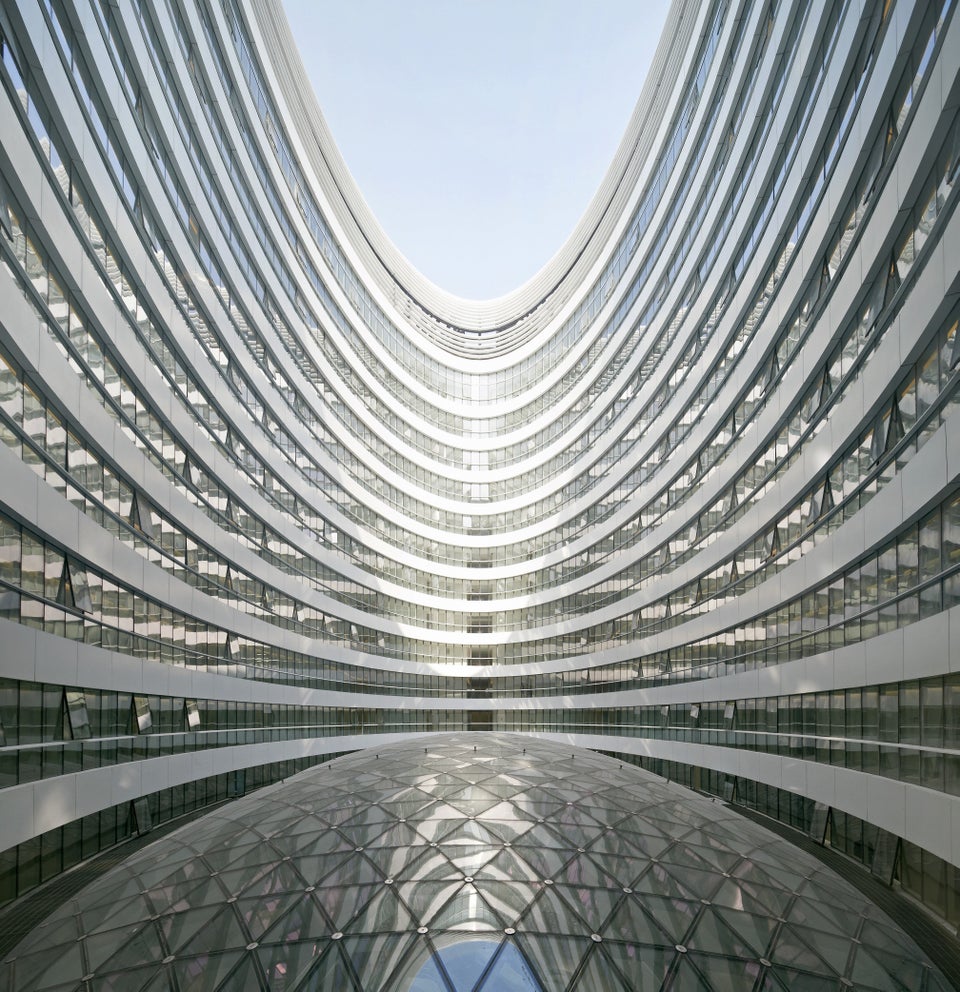 The Architecture Of Zaha Hadid
Popular in the Community