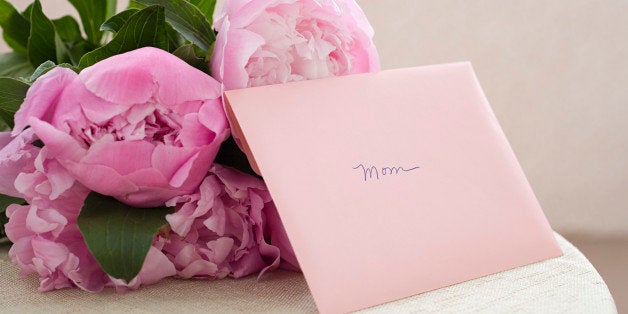 If you live nearby, a visit never fails. My favorite mothers' days have been the ones I've spent at home and that feel like any other lazy Sunday morning, but with my kids and my husband and all three dogs lazing around with me. Maybe you bring over muffins and a bag of her favorite gourmet coffee or a special tea.
A nice card with a note that shows her you've noticed nice things she's done for you this year, or in the past, is always a nice touch. Flowers with a note that says "happy mother's day" are great, but even more meaningful is something that lets you articulate just how thankful you are for your
relationship with her.
A book you've read and loved (and think she'll like, too). I like reading books recommended by my son and daughter. It gives me a little insight into their interests while also sparking great conversation.
Take a class together. Something you both enjoy -- a cooking class, yoga, a class about wine.
Suggest taking her on a trip she's always wanted to go on. Maybe it's just a day trip, or maybe it's a weekend at the beach. She'll love the thought, but even more, she'll love spending the time together.
Commission a pet portrait. You know you've been replaced. So why not give her a gift that celebrates her newest object of spoiling (nicely framed, of course, or at least delivered with a promise to do so later).
Take her to SoulCycle. Mom loves music, and she loves to make you sweat. Show her you're over that whole not wanting to been seen in public thing by taking her to your favorite trendy workout class.
Related