When I walk in the streets of Nairobi, or I get to go to rural villages around Kenya, the common denominator & landscape is a M-Pesa green shop along the road. M-Pesa (M stands for mobile, pesa stands for money, in Kiswahili), is a mobile phone-based money transfer, financing and micro financing service, launched in 2007 by Vodafone for Safaricom and Vodacom, the largest mobile network operators in Kenya and Tanzania. Since then, it has expanded to Afghanistan, South Africa, India in 2014 to Romania and in 2015 to Albania.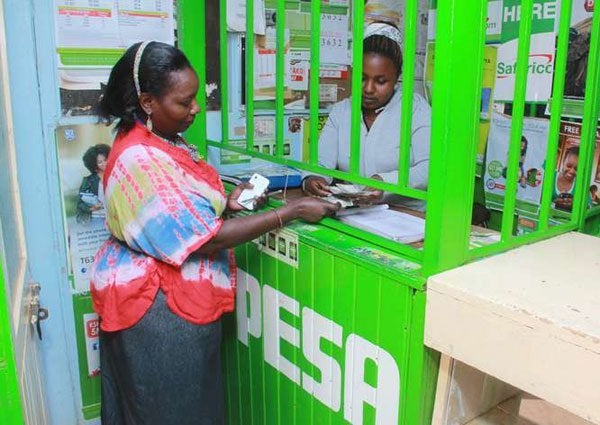 The system works like this: M-Pesa allows users to deposit, withdraw, transfer money, pay for bills, goods and services easily using a mobile device. In Sub-Saharan Africa almost a third of account holders-or 12 percent of all adults- has a mobile money account, statistics from the World Bank shows. Mobile money accounts are especially widespread in East Africa, with Kenya at 58 %of adults with a mobile money account, followed by Somalia, Tanzania and Uganda, with about 35 %.
In a new paper released by the World Bank on Financial Inclusion and Inclusive Growth, Worldwide, 62 % of adults reported having an account- either a financial institution such as a bank, or through a mobile money provider- in 2014, according to the Global Findex database. In high-income OECD economies account ownership is almost universal: 94 % of adults reported having an account in 2014, while in developing economies only 54 % did. In both the OECD countries and the developing countries account holders make and receive payments digitally. The evidence of the benefits related to digital payments stands in the efficiency, convenience and speed of transactions, especially when it comes to long-distance or higher-value payments. Moreover, using digital accounts also increases the security of payments and lower the associated incidence of crime, ensuring more transparency and being able to track the transactions, building the credit history and monitoring accounts.
Now the issue is Financial Access for Women. Recent reports from the United Nations Development Fund for Women find women perform 66 % of the world's work and produce 50 % of the globe's food, yet earn 10 % of the world's income and own only 1 % of the world's property. According to the Consultative Group to assist the Poor, (CGAP), a global partnership of 34 leading organizations that seek to advance financial inclusion, the problem starts with the simply reality that fewer women own phones than men. According to GSMA, globally, there are 300 million fewer women who own a mobile phone than men. This is despite the fact that when surveyed, most women report feeling safer and that phones help them lead a more secure, connected and productive life.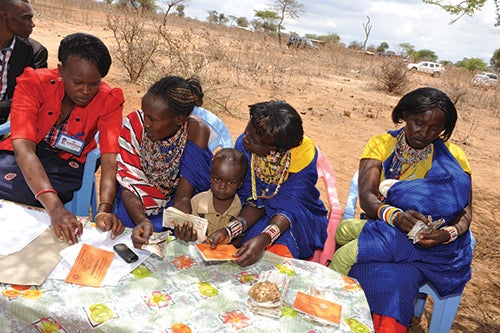 In some societies, there are also other barriers preventing access to financial inclusion, for instance illiteracy or the inability to use an English-language menu. In these situations, women must rely on agents or male-family members to help them to transact. By giving their information to agents- who are often men- women may be setting themselves for future harassment. The need to go through someone else, even a family member, may reduce their incentive to use digital financial services as it no longer provides the privacy or safety that they prefer and which cash may still accord. In some other Middle Eastern countries for instance, opening an account requires approval from a male guardian.
The vision & the rationale of the Universal Access to Finance by 2020, an ambitious goal of the World Bank, given the 2 billion adults worldwide with no access to basic accounts, for lack of enough money, distance from a financial service provider and lack of necessary documentation papers, lack of trust in financial service providers and religion, is to extend access to finance as a first building block for people to build a better life. With this initiative, the World Bank and IFC, has committed to enabling 1 billion people to gain access to a transaction account through targeted interventions. The interventions of the World Bank view reaching 400 million adults through knowledge, technical and financial support, while IFC has set a target to help enable 600 million adults to be reached through investment and advisory services. All these actions are taken in collaboration with the private sector, financial institutions, banks and micro-credit banks, foundations and card networks.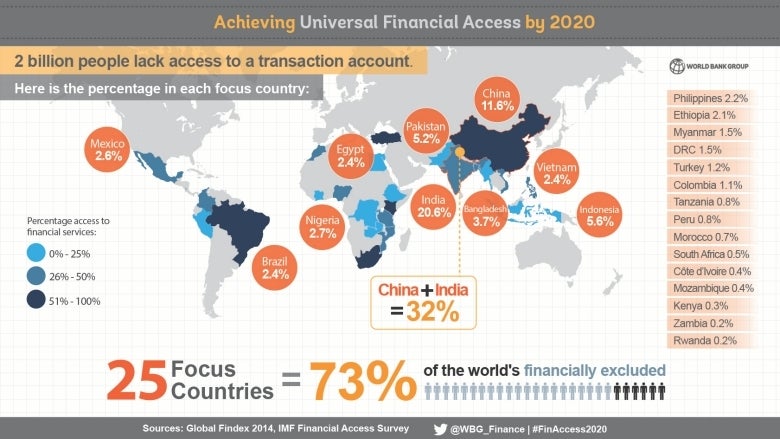 The interlink between inclusive growth, poverty eradication and gender equality is tangible and it requires a vast amount of public-private partnerships to jointly work towards financial access, making better use of expertise, from financial institutions like the World Bank and the International Finance Corporation, which provide much-needed access to finance for millions of individuals and micro-small and medium enterprises, and mobile phone companies, private companies which can grant access to digital devices and online payments, as well as women associations discussing the rights of women and the need for them to engage and partner to stress the positive impacts of women having bank or digital accounts. The role of governments is also crucial in implementing financial and ICT infrastructures, policy, legal and regulatory frameworks.
Giving women more control over their money may also have larger societal and development benefits. A large body of research suggests that income in the hands of women, compared to men, is associated with larger improvements in child health and higher spending on health, housing, and nutritious food.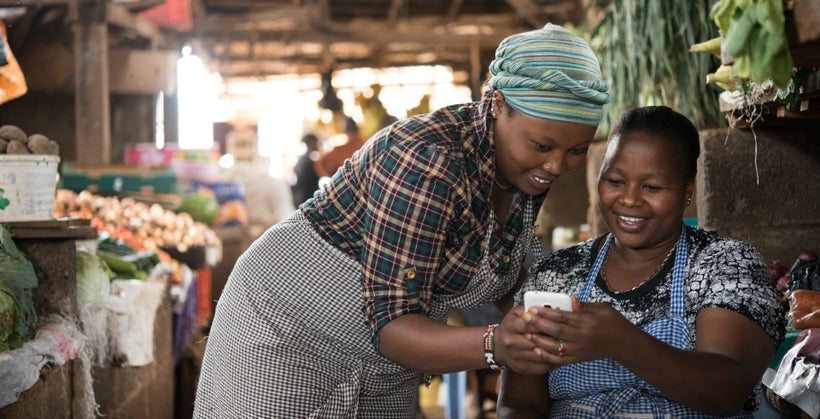 Calling all HuffPost superfans!
Sign up for membership to become a founding member and help shape HuffPost's next chapter
This post was published on the now-closed HuffPost Contributor platform. Contributors control their own work and posted freely to our site. If you need to flag this entry as abusive,
send us an email
.