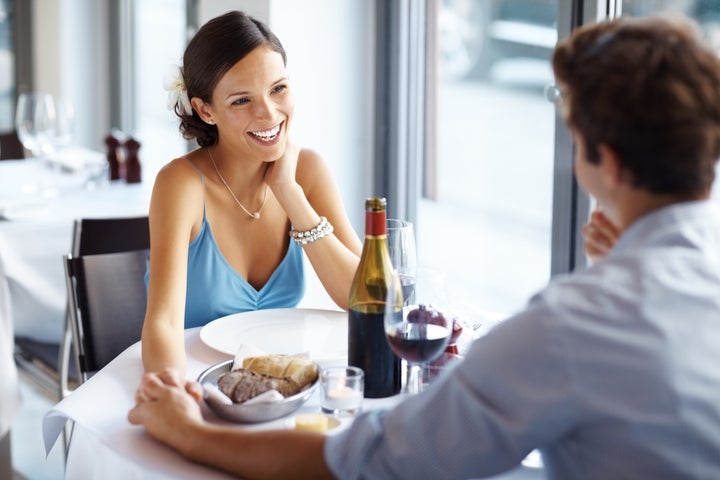 In the November issue of Bottom Line Personal magazine, I discussed how to avoid the most common mistakes that Internet daters between their 40's to 60's make that result in either a bad experience with online dating or getting stuck in the serial dating syndrome.
Here are 10 tips to consider while looking for love online.
Let's start with the flawed profile.
Don't focus on your life story. Too often, I see profiles that resemble a novel rather than a brief peek at your personality. The word count is so high that it's a huge turn-off to daters. When in doubt, keep your profile short and don't focus on your entire life story.
It's not all about you. Rather than describing your perfect personality, let potential dates get a glimpse into what their life would be like if they were your partner. Describe interesting things that you can do together and your date will be able to imagine themselves in your life, as well as in your arms.
Cast a wide net. Don't be too judgmental or you will appear like a Debbie or Donny Downer. Leave the negative adjectives out of your profile and focus on more positive statements.
Don't forget your family. Having strong family values is looked upon as a positive trait. Don't exploit your children or grandchildren by posting their photos, but do mention how important they are to you.
Leave the cleavage behind. We know that men undress you with their eyes, but do you need to show sexy shots to get their attention? I say no. Showing too much cleavage will make him assume you've got bedroom eyes and might not be worth more than a hook-up.
Let's continue with faulty follow-up.
Instant chemistry isn't everything. When I work with both single men and women, it's hard to get them to look past the photos. Sure we all have a "type." Some prefer blondes, others brunettes. But if you don't have instant email chemistry, don't toss your online date away. Many men just aren't computer savvy and don't "give good emails." Hop on a phone call to see if there's phone chemistry. If so, put a date on the calendar. It's time to meet in-real-life.
Keep your personal information private. We know it's rare to get to a second or third date. With that in mind, don't give out your home phone number or work email address. The last thing you'll want is a jilted digital date showing up on your doorstep; or worse, a cyber-stalker. I recommend visiting Google and creating a Gmail account for dating along with a free Google voice account. You'll get a unique phone number, which you can change. If you need to block someone who is harassing you, it's easier than changing your mobile phone number.
Be careful of the instant relationship. The need to love and be loved is so powerful that often singles project to the future too fast. As soon as you think he or she may be the one, it may already be over. Avoid rushing to become relationship exclusive after one or two dates. The best things in life are worth waiting for and the courting phase is one you'll want to remember, not rush into.
Leave the ex behind. Often singles get nervous on a first date. Unlike a job interview, they haven't practiced their list of questions to master the date. As a result, falling back on asking questions about his or her previous relationships or marriages will take you down a path you'll wish you hadn't brought up. If you're asked about your ex, just tell your date that you'd prefer not discussing it on a first date and change the subject.
Attend offline events to meet the online crush. Online daters are going back to the basics and going offline to group dating events. You'll know that everyone there is looking for a relationship, so approaching someone should be easier. Online dating sites such as Match.com and MeetMoi have fun events. Visit meetup.com and find events for like-minded singles and go out into the real world.
At the end of the digital day, millions of singles are flocking to online dating sites. You may be looking for the needle in the haystack, but you've got a big digital playground to play in.
Wishing you much love and joy in cyberspace, or wherever you may roam.