Hi! And welcome to Harvard School of Dental Medicine. I'm Mirissa Price, a 2019 DMD Candidate at Harvard School of Dental Medicine. I have a Bachelor's of Science in Biology from the University of Colorado Denver with minors in Chemistry and Leadership Studies, and I am pursuing a career in pediatric dentistry with interest in clinical work, research, and academics.
This afternoon, to really share what it's like to be a dental student at Harvard School of Dental Medicine, I want to invite you into the clinic with me. Our first stop is the fifth floor of Beth Israel Deaconess Medical Center.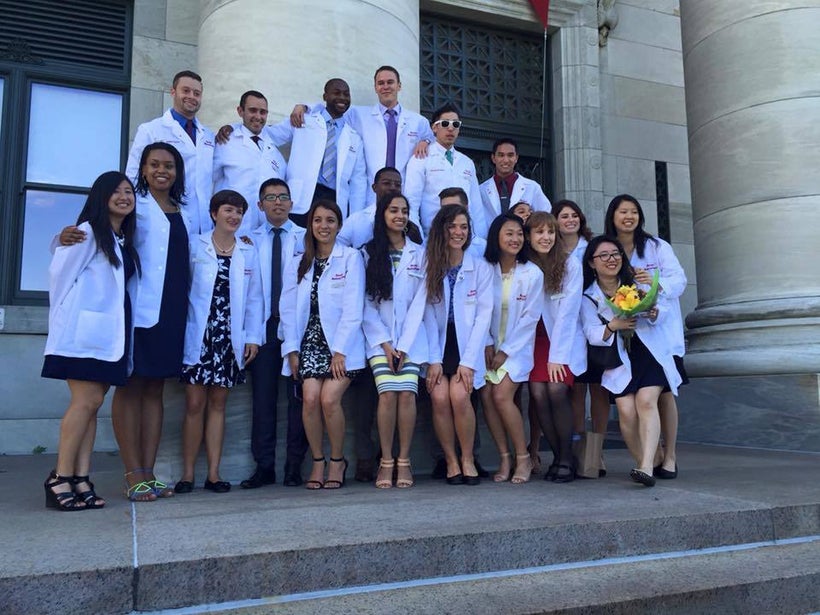 Last September, as a first year student, I had just received my stethoscope and sphygmomanometer. I had just learned the meaning of an S2 split (the delay in pulmonic and aortic valve closure for those who were wondering), and I was already sent down the hospital halls to meet with my first patient, Mrs. S. Mrs. S had come from Florida with her four sons and husband, desperate for a diagnosis of her chronic pulmonary condition. Of course, with only a few weeks of medical school behind me, I couldn't offer the diagnosis, but I could offer a listening ear, hearing both her story and her wheezes. And amazingly, because of my interest in oral health as a dental student, I was able to gauge her level of pain in a way she had yet to even tell her doctors, her pain so bad, she was clenching and fracturing her teeth. When Mrs. S shared this experience, tears came to her eyes because she said she finally felt understood, and I finally understood the true power of training as an oral physician.
Still, though, with each patient after Mrs. S, I found myself having to explain why exactly a dental student was collecting a complete medical history and palpating a spleen. And quite simply, the opportunity to answer that question and to learn the answer to that question is why I chose to attend Harvard School of Dental Medicine.
I am from the West coast, raised in Tucson, Arizona, and I never expected to replace javalina and cacti with squirrels and cars. But then I came to Harvard for an interview, and I found
o Community – the students so collaborative and engaged;
o I found opportunity – the curriculum built for students to discover and engage in their interests;
o And I found innovation – the program designed so that we emerge with a constant, research-based question of why. Why are things this way? Can they change? Should they change?
So you might be wondering what this looks like in the classroom and clinic, and the answer is simple: active. In the classroom, we are responsible as students to engage in an active learning environment. When we have case discussions, our role is to not just engage but to teach one another. When we have a lecture, our responsibility to ourselves and our peers is to amplify the learning environment with engaging questions. Our courses are run simultaneously so that we can make links among disciplines, and our dental material is taught in such a way that we meet the same concepts multiple times throughout the year, expanding our understanding each time. As much as we all want our hands on the alginate and dental toys (I mean 'tools'), we first learn the properties of materials before applying those materials, and we consider every topic in a medical context. We do, however, get our dental appetites wet twice each week with the opportunity to shadow and assist in various dental specialties throughout the second year.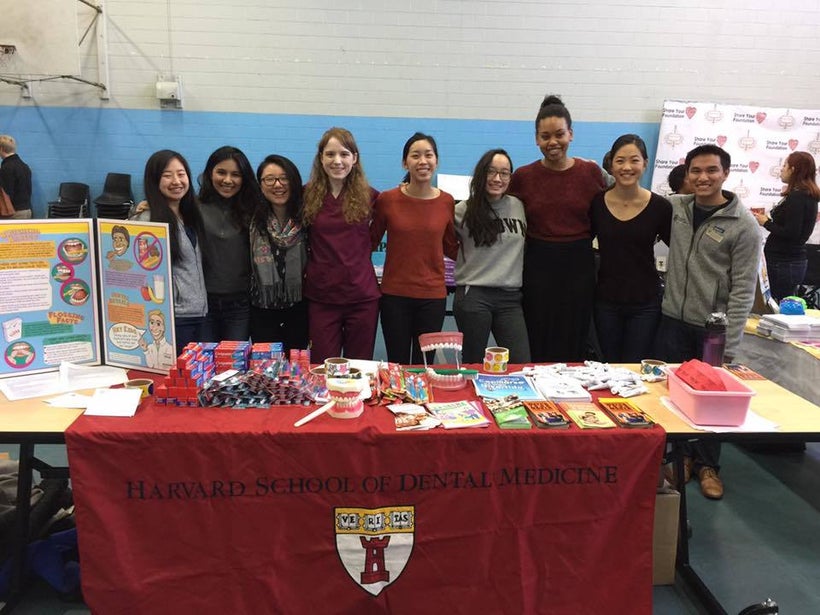 Of course, as you probably know, Harvard School of Dental Medicine is also an incredible research institution. And I would argue that the research component of the curriculum is getting even stronger than ever. With the new organization of the curriculum, we are encouraged to spend time in dental courses before identifying a research topic. And because of that, I have found research in areas that I may have never explored. One of my projects is at the intersection of medicine and dentistry, investigating the oral health care needs of the pediatric chronic pain population with a focus on medical-dental integration. Another of my projects is focused on dental academics and the dental admissions process. As a scholar of dental education, I also have the incredible opportunity to explore a career in dental academics under the mentorship of my academic deans and professors. In this one-of-a-kind program, I not only observe but engage in the behind-the-scenes workings of a dental school with opportunities for dental academic research, curriculum development, and teaching.
And, if you are wondering, with all that I've described, if I ever leave the dental school basement, I am happy to say I do! In fact, Harvard encourages it! Harvard has been not just a school for me but an opportunity to reach out to the community. Since being at Harvard, I have worked with my classmates to provide free dental care for children and I have coordinated oral health education for immigrant families. Further, I am very excited to announce that this year, I have worked with my Give Kids a Smile team at Harvard School of Dental Medicine, and with the support of the HSDM Office of Dental Education and American Dental Association, to secure $2500 of grant funding from the Massachusetts Dental Society and Harvard COOP to provide a day of not just free dental care but free wellness care for Boston's children. Working with nursing and medical students, we are very excited to bring this interprofessional initiative to the Boston community.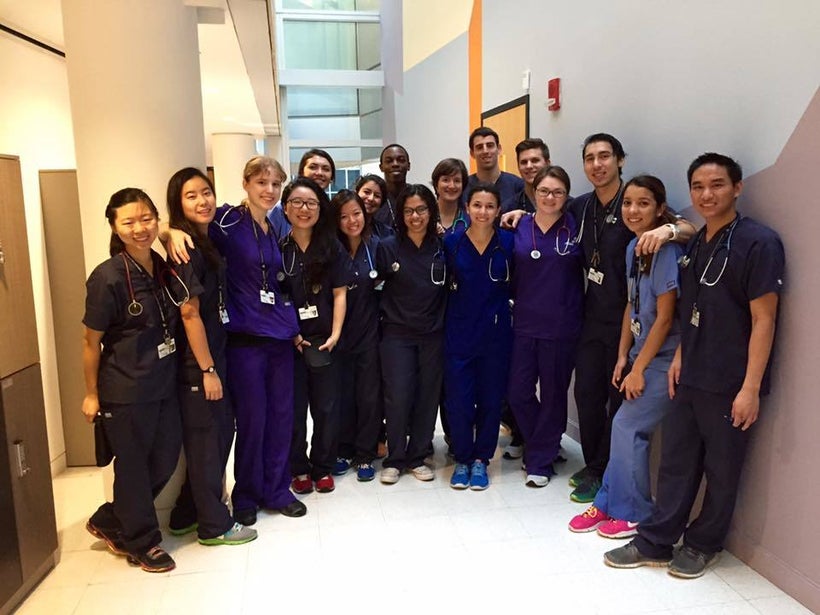 So before we leave here, you to your job or coffee, me to my studies, community service work, and blog, I just want to take you back to the clinic. This time, though, I want to bring you to the dental clinic at 188 Longwood Ave. Earlier this year, I had the privilege of shadowing a fourth year dental student as he met Mr. O for the first time. Mr. O presented with uncontrolled Type II Diabetes Mellitus. He had received fillings from his prior dentists at every appointment but did not have a regular primary or dental care provider. With a Harvard dental student, however, I am confident (and so was Mr. O!) that Mr. O will not just receive the dental care he needs but will receive the comprehensive guidance and care that can bring him a life of wellness. And that is why I am studying to become an oral physician at Harvard School of Dental Medicine.
The above speech was delivered (in revised form) to the Faculty Council Meeting at Harvard Medical School, Gordon Hall, on December 7, 2016.
The doctor said she would live in a nursing home, confined to a wheelchair, crippled by pain; that was thirteen years ago. Instead, Mirissa D. Price is a 2019 DMD candidate at Harvard School of Dental Medicine, spreading pain-free smiles, writing through her nights, and, once again, walking through her days.
REAL LIFE. REAL NEWS. REAL VOICES.
Help us tell more of the stories that matter from voices that too often remain unheard.
This post was published on the now-closed HuffPost Contributor platform. Contributors control their own work and posted freely to our site. If you need to flag this entry as abusive,
send us an email
.