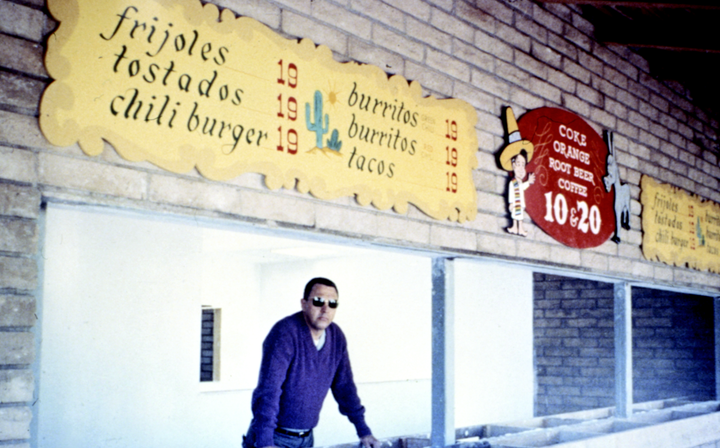 Taco Bell began as a small, stucco taco shop in the early 1960s, as the final effort of starry-eyed food entrepreneur Glen Bell.
Its no-frills menu featured tacos (which are still Taco Bell's number-one seller), burritos (the current number-two seller), frijoles (aka beans and cheese) and tostados (similar to the tostada on the Taco Bell menu today).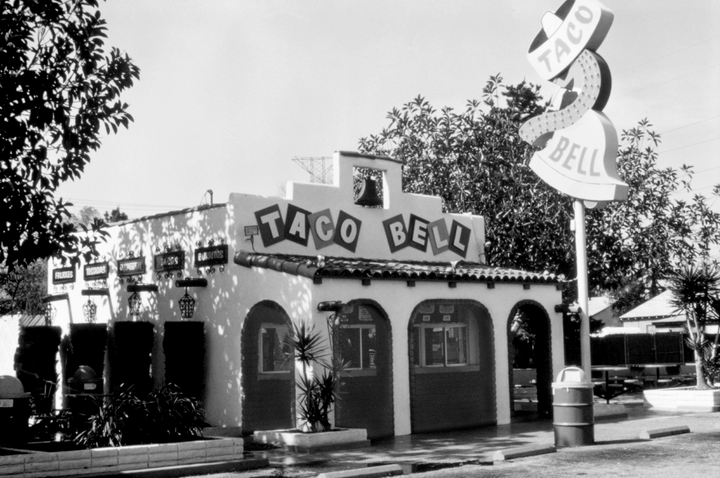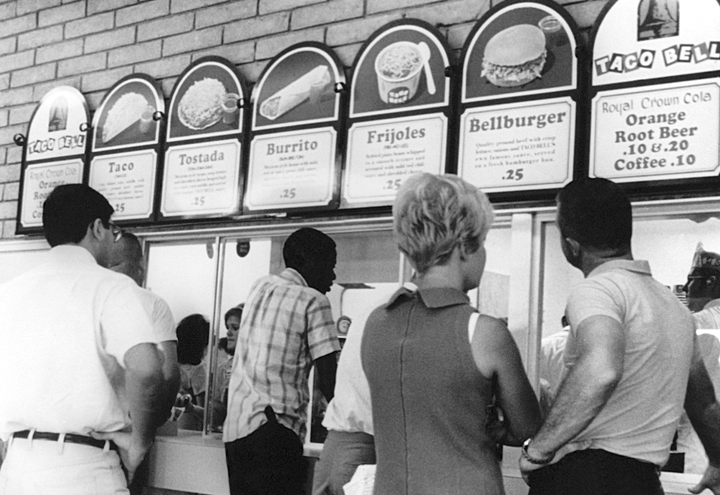 The Bellburger -- the item depicted as a hamburger bun with taco meat, cheese and spicy sauce -- disappeared in the late '70s, Taco Bell historian Matt Prince told HuffPost. It was replaced by the Bell Beefer, a 1980s favorite which is no longer available.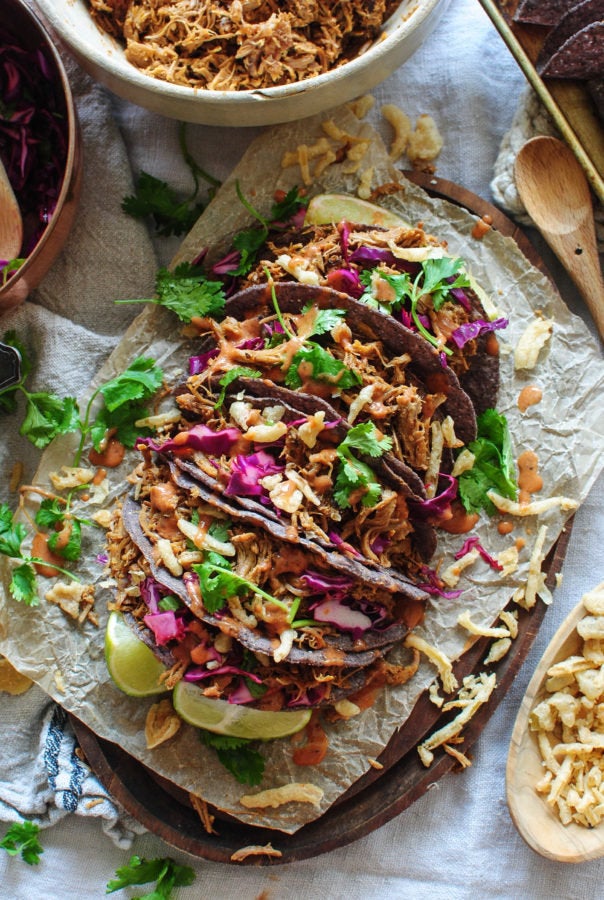 50 Taco Recipes
Related