Baby socks are many things -- highly adorable, a little bit useless and impossibly easy to lose. Typically, though, they are not designed to save lives. Until now, that is.
The Owlet Baby Monitor, being developed by students at Brigham Young University, monitors baby's heart-rate and breathing, and it looks like a sock. The unit stays put, strapped to baby's foot while he or she sleeps. According to the website, "The Owlet Baby Monitor is a proactive health monitor for sleeping infants that alerts parents if their child stops breathing, experiences a drop in blood-oxygen levels, or has irregular vital signs." Parents receive the alerts on their smartphones.
According to a BYU news release, the purpose of the product is to reduce the number of Sudden Infant Death Syndrome cases. The CDC reports that over 2,000 infants in America die from SIDS each year. "Our hope is that we can give parents time to react and see that something's wrong before it's too late," said Jacob Colvin, student and father of two.
The product isn't available commercially yet, but it's possible that the device could be in stores in the future. Colvin and his team recently took first place at the Student Innovator of the Year competition.
And, if parents really like the idea of baby clothes delivering important information, they might also want to check out the Exmobaby Onesie. For only $1000.00, this outfit will tell you how baby is feeling.
Before You Go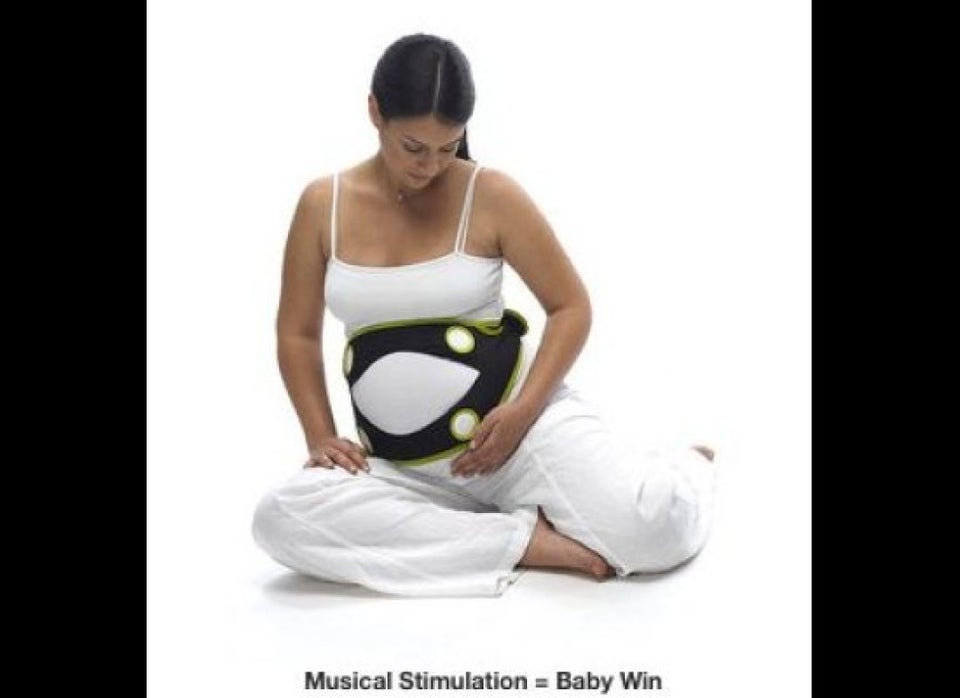 Ridiculous Baby Products
Popular in the Community