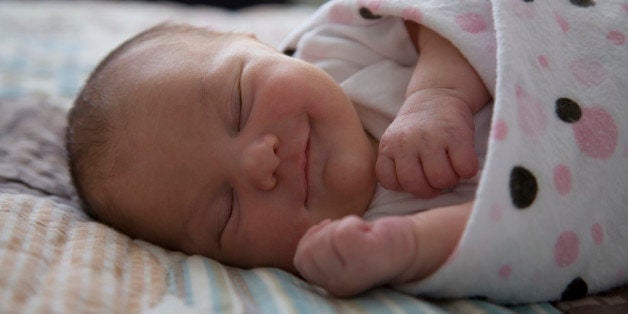 If you're looking for a name with perfect symmetry and balance, nothing could fit the bill better than a palindromic appellation, meaning one that reads the same backwards and forwards. Granted, that's a pretty limited field, and a lot of the choices begin and end with the letter "a" with only one consonant in-between, but there are a few others as well. Here are the most usable:
A sweet turn-of-the-last century favorite that's recently returned, climbing more than 350 places in the past decade, partly subbing for the overused Ava. Notable namesake: Ada Lovelace, mathematician daughter of the poet Lord Byron, who worked on the forerunners to the calculator and computer.
An exotic old alternative nickname for Alexandra et al which was once associated with Silent Era Hollywood legend Alla Nazimova (born Miriam Edez Adelaida), whose lavish mansion became the celebrated Garden of Allah hotel on Sunset Boulevard in Hollywood.
This perpetually popular classic pan-European version of Hannah and Ann is now at Number 35. Prominent contemporary bearers include Annas Paquin, Kendrick, Faris, Friel, Kournikova and Wintour.
Ara is a traditional Armenian name for boys, but is so soft and lyrical it certainly could be considered for a girl. Most people will associate it with famed Notre Dame football coach Ara Parseghian.
A strong but underused Biblical name for boys-- Asa was an important king of Judah. Long associated with the patriarchal Asa Buchanan on the soap opera "One Life to Live," its image has been rejuvenated by young Asa Butterfield, star of "Hugo." Radiohead's Colin Greenwood has a son named Asa.
Ava has been one of the most outstanding girls' name success stories of the twenty-first century, having been seated solidly in the Top 5 since 2006; it still carries with it some of the residual retro glamour of the gorgeous midcentury movie star Ava Gardner.
Robert may have lost its punch, but there's still some hipster-cool energy left in his old nickname Bob, associated with icons ranging from Dylan to Hope. Bob is the full name of one of Charlie Sheen's twin boys, along with Max .
Two factors have promoted this name -- the rise of Australian supermodel Elle (born Eleanor) Macpherson and the character played by Reese Witherspoon in "Legally Blonde" in 2001. Its new junior representative is young actress Elle Fanning -- born Mary Elle.
The Biblical Eve has come back into style, appreciated for its simplicity, purity and strength. Actor Clive Owen chose two palindromic names for his girls: Eve and Hannah; Jessica Capshaw named her daughter Eve Augusta. Rapper Eve Jihan Jeffers goes by her single first name.
One of the more substantial palindromes, Hannah has been a mega-popular Old Testament name since the mid-70s and is now at Number 22. The TV show "Hannah Montana" was a huge TV teen sensation from 2006 to 2011, and it's the name Lena Dunham chose for her own character in her hit series "Girls."
We love old Bobbsey twin nickname names like Nan and Ned and Ted. Usually used as a short form of Nancy or Nanette, we think Nan could make a cute stand-alone middle name, with a lot more personality than Ann.
Otto is on the path to follow formerly fusty Otto -- he's already getting a lot of attention on Nameberry, with those attractive book-ended O's. Otto's's got a lot of history too, most of it dating back to the Holy Roman Empire. Otto Preminger was a daring film director, not afraid to push the limits of censorship in his movies.
Just thought we'd throw this in -- as there's something of a trendlet of celebs naming their kids after other celebs, both past and present, why not consider that of Jeremy Renner? It fits right in with other er-ending boys' names and is related to "runner."
Related
Before You Go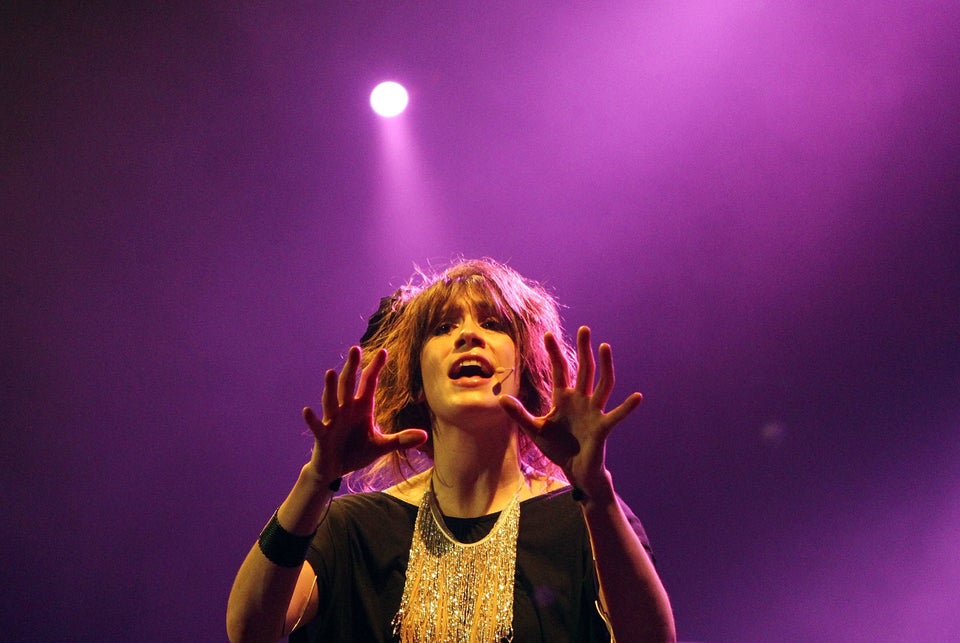 Nameberry's Most Popular Baby Names Of 2013 ... So Far