Without fail, every episode of "Parenthood" Season 5 was an emotional rollercoaster. Julia (Erika Christensen) and Joel (Sam Jaeger) were having a rough time easing Victor (Xolo Mariduena) into their family, Sarah's (Lauren Graham) love life was in shambles, Drew's (Miles Heizer) girlfriend had an abortion and Amber (Mae Whitman) fell in love with the troubled but wonderful Ryan (Matt Lauria).
But when Kristina (Monica Potter) was diagnosed with breast cancer in Episode 2 I figured I was in for a tearful season, and I was more than right -- but I also came to the conclusion that Potter is one of the best actresses on TV.
With the Emmys officially upon us, I had my fingers crossed that Potter would nab an Emmy on September 22 ... or at least a nomination on Thursday morning. Talk about a snub!
Here are five reasons why Potter should have been nominated for an Emmy.
1. She made me laugh and cry in every episode.
Breast cancer -- especially when you have two kids and a newborn baby -- is a heartbreaking scenario for a character to find herself in. But Potter's "I'm high on medical marijuana" performances were hysterical, the way she went to bat for Max (Max Burkholder) as he campaigned to bring the school vending machines back was adorable, and I sobbed while she shaved her head and promised Haddie (Sarah Ramos) she was going to make it.
2. She understood the importance of her performance.
"I didn't want to make it melodramatic. I just wanted to make it very realistic," she said. "So I guess I never thought about how it would be received, I just wanted to make sure it was done in a really, really realistic way. And adding humor and joy to it as well. I think, because the scenes are so heavy, those moments have to be there."
3. She has the "World's Best Mom" thing down a T.
Through surgery, nausea and losing her hair, Potter still made me want Kristina to be my mom. She was comforting enough to convince Haddie not to put college on hold, caring enough to help Max win the school election and inform him that he'd hit puberty (and desperately needed a shower), and strong enough to be a great mother to baby Nora.
Although she had her tense and irrational moments, for the most part she stayed strong for her husband Adam, played by Peter Krause, who was also great. How perfectly did Potter and Krause pull off that "I'm wearing a wig and we're hitting the town" scene?
5. She took on a tough role.
Potter hoisted the world onto her shoulders when she agreed to play a mother and wife with breast cancer. She opened herself up to critics who could deem her performance weak, hurtful or offensive, but she pulled it off with extraordinary grace. From her wigs to the many, many scenes that left her in tears, Potter clearly put everything she had into Kristina and her heart-wrenching season.
"Parenthood" returns for Season 5 on Thursday, September 26 at 10 p.m. ET.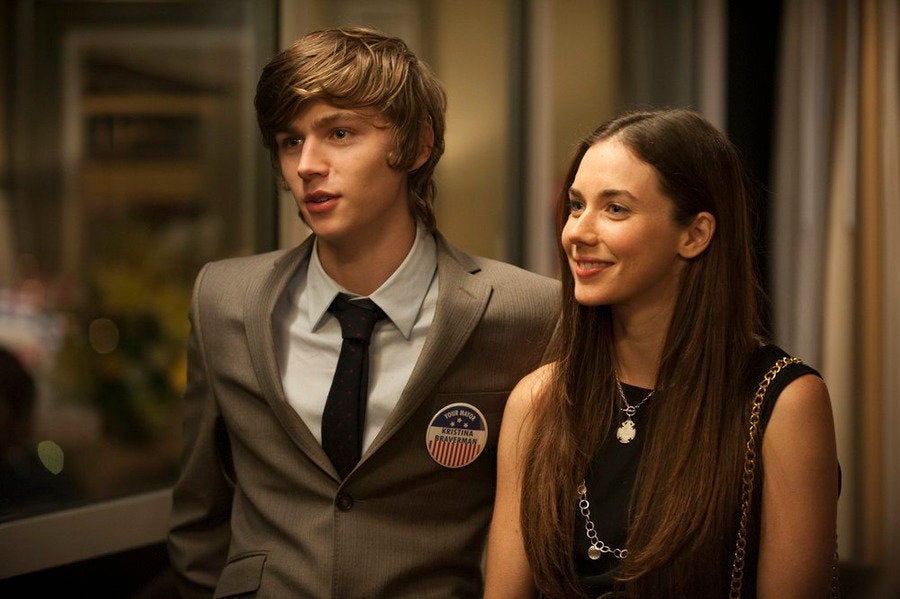 Parenthood
Popular in the Community