"Considering that our skin is the body's largest organ, it makes sense that skin care should be formulated the way nature intended. Our mission is to make premium skincare an affordable and accessible possibility for everyone." - Abha Saraswat, Founder & CEO of Sano Naturals
Sano Naturals is a Texas-based company on a mission to help both women, and men, to keep their skin healthy, balanced and in shape, with Abha Saraswat, Founder and CEO at the helm of this burgeoning company. Sano Naturals prides itself on its success in developing a line of luxury skin care products that are priced affordably, paying careful attention to what their customers want, and need, in high-end beauty products that do not sacrifice quality.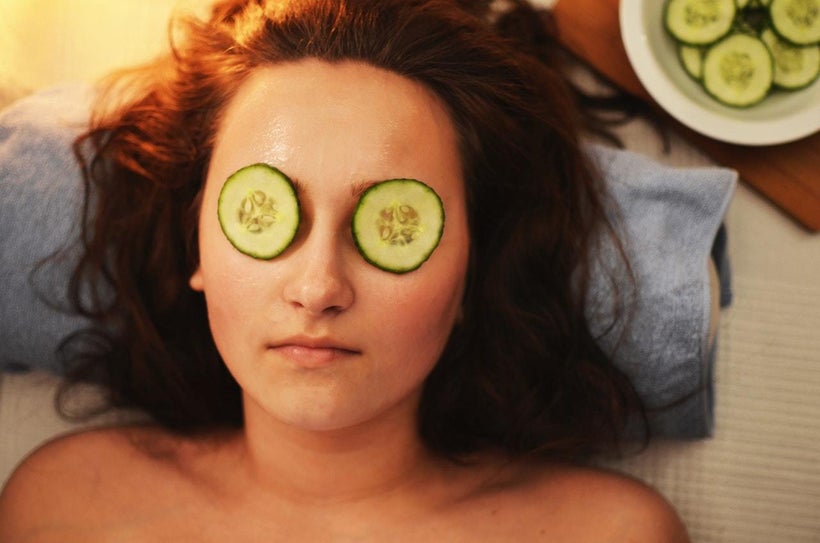 You seem committed to healthy skin care for all. Please give us some background on how your company started.
Abha: I did not start out always wanting to be an entrepreneur. I was comfortably on the corporate path, and had spent over six years working in finance, before I started Sano Naturals. It was both exciting and terrifying to strike out on my own, but with our explosive growth and loyal Sano Naturals' customers, I'm thankful that I have the chance to make a difference in the lives of so many people. Even though I came from an analytical background, studying biology and later finance, I have always also had a creative side I was eager to tap into. Prior to starting Sano Naturals, I constantly struggled with acne growing up, and even into my late 20's, and I had resigned myself to the idea that I would have skin I was not happy about, that could only be corrected with makeup. After taking ownership my skin's health, and seeing how that helped me exercise my creative, problem-solving side, I knew that other women, and men, could benefit from the solutions I was creating. That's when Sano Naturals was born.
What is different about Sano Naturals and what impact are you making on the space directly? How are your products different from those of other companies?
Abha: Our brand is built on proven philosophies. Every product in our line is based on a combination of reliable science and real customer results. We've dedicated our company to serving the true needs of today's busy, cost-conscious consumer, without compromising on our quality or the convenience of using the product(s). The beauty space is filled with luxury items at unaccommodating price points, and with limited availability. We custom formulate our products to guarantee an exceptional product with every purchase, and we prioritize Amazon as our preferred sales platform, because of the convenience it offers nearly 100% of our buyers.
Beauty is a highly personal space, yet one that almost everyone has some interest in. Can you give us some highlights of what we can expect to see in 2018 and the trends that Sano Naturals will be involved in shaping?
Abha: We are thrilled to be taking on a role as one of the top Korean beauty product providers for the U.S. and global markets. The success of our first two Korean skincare products, the Sano Silk Mask and the K2Slay Beauty Box, have served as a huge indication of not only the demand, but also the consumers' satisfaction with our authentic delivery of a growing trend. This trend is rooted in the same standards that Sano Naturals has valued from our first day in business. Our customers are looking forward to a completely new and unique Korean sheet mask, which we'll be making available early this year. We've partnered with some of the top Korean labs and manufacturers to customize a classic K-Beauty item for the diverse, American crowd. Natural ingredients, tried and tested formulas, and a simple application process, are just three of the characteristics shaping Sano Naturals' K-Beauty line. We're very excited to be debuting more of this line in the new year.
You talk a lot about health and wellness. Why is it so important to you, especially with respect to skin care and what impact do you see Sano Naturals making on the space this year?
Abha: For me, health and wellness form the foundation for everything else in life. It can be difficult to enjoy our relationships, and be present to the good that's around us, if we feel lousy, or are uncomfortable in our own skin. I know that when I was struggling with acne, I felt constantly self-conscious and preoccupied with it. Finally, creating products that worked, felt like a burden was lifted from my shoulders. I want to give that same feeling to others. The impact I expect to make is to let people know that there are products available that can help them transform how they feel about their skin. When you transform how they feel about their skin, it resonates throughout everything they do.
Entrepreneurship is often an insightful experience. Do you have a favorite quote that resonates with you in business, and if so, why is that quote so powerful for you?
Abha: "Success is not owned, it's leased, and rent is due every day." This resonates with me because it's more than a quote. It's a philosophy focused on constant improvement, and giving forth one's best efforts each and every day.
Finally, starting a new business venture is a prime opportunity for lessons to be learned, and many of us wish that there were some things we knew before undertaking the challenge. What do you wish you had been told, if anything, before your started your business?
Abha: I would definitely have to being with "it's okay to ask for help when you need it." But I would also add that activity does not equal growth. When you focus on adding value, you make a difference. And finally, and probably most importantly, don't forget to have fun doing what you do. Starting a business is a huge undertaking, so remember to have fun while doing it!
REAL LIFE. REAL NEWS. REAL VOICES.
Help us tell more of the stories that matter from voices that too often remain unheard.
This post was published on the now-closed HuffPost Contributor platform. Contributors control their own work and posted freely to our site. If you need to flag this entry as abusive,
send us an email
.