ALEXANDRIA, Va. ― An attorney for former Trump campaign manager Paul Manafort told jurors during opening arguments in his tax and bank fraud trial on Tuesday that Manafort's longtime aide Rick Gates ― now a witness for special counsel Robert Mueller ― is a liar who can't be trusted.
Manafort, attorney Tom Zehnle told jurors, made a mistake in "placing his trust in the wrong person" who was now willing to say anything to keep himself out of trouble. Zehnle told jurors that Manafort "rendered a valuable service to our system of government" because of his involvement in multiple presidential campaigns.
But Uzo Asonye, an attorney with the special counsel's office, told jurors that Manafort considered himself above the law, and resorted to bank fraud when his overseas income couldn't support his lifestyle.
"A man in this courtroom believed the law did not apply to him," Asonye said, telling jurors of an extravagant lifestyle that included expensive rugs, real estate and a $15,000 "jacket made from an ostrich."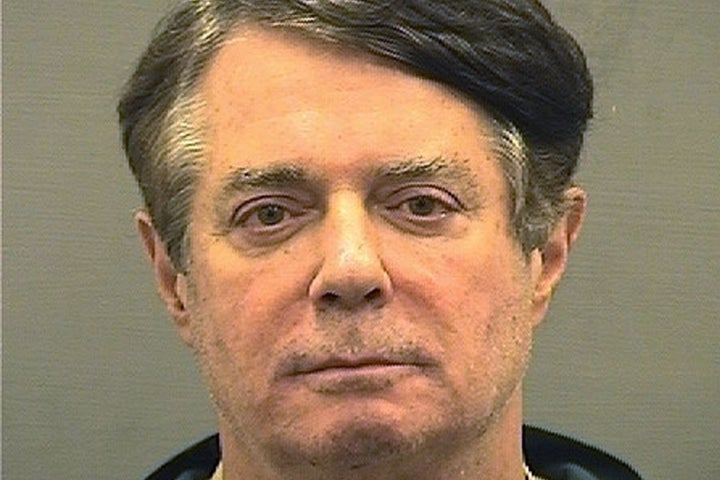 Manafort, Asonye said, lied to both his bookkeeper and his tax preparer and filed false tax returns for several years. "Garbage in, garbage out," he said.
Asonye said that Party of Regions leader Viktor Yanukovych, the Ukrainian president Manafort worked for over several years up until 2014, was Manafort's "golden goose in Ukraine."
Zehnle said that it wasn't Manafort who wanted to be paid through overseas shell companies, but rather the Ukrainian officials who were backing Yanukovych and "required" that the payments be made through shell companies. The people who were paying for Manafort's services, Zehnle said, told him to set up the shell companies.
Zehnle also took a shot at Gates, who has reached a plea deal with Mueller's team, for lying even as he tried to work out a deal with the special counsel.
"Rick Gates, you will learn, violated one of life's most basic rules: When you're in a hole, stop digging," Zehnle said. He called Gates "the foundation of the special counsel's case."
Ryan Reilly is HuffPost's senior justice reporter covering the Justice Department, federal law enforcement, criminal justice and legal affairs. Have a tip? Reach him at ryan.reilly@huffpost.com or on Signal at 202-527-9261.
Popular in the Community