Artist Paul Richmond aims to "rip apart traditional ideas about what it means to be a man" with his latest series of paintings.
"The Naked Eye," currently on display at the Faust Salon & Spa in Santa Cruz, California, is "an exploration of masculinity in a variety of manifestations," Richmond told HuffPost. Collectively, the series of 16 oil portraits reflects the gay artist's "complicated relationship with masculinity" since childhood. (Watch a time-lapse clip of Richmond working on the series above.)
"It was assumed by almost everyone I met that I was, or should be, heterosexual, unemotional, aggressive and athletic ― none of which was remotely true," Richmond said. "I felt like a failure because I didn't live up to an archetype that I never signed up with to begin with."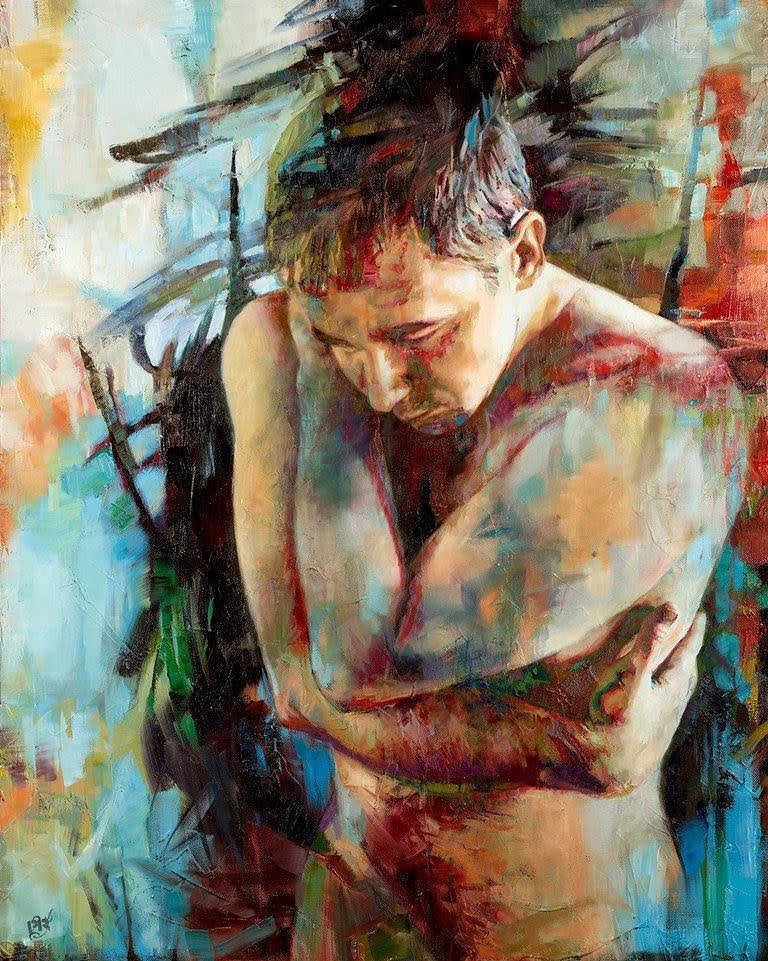 Richmond, whose work has been displayed in New York, San Francisco, Chicago and other cities, said "The Naked Eye" also reflects the generational shift in how masculinity is perceived, especially in the wake of the #MeToo movement and other cultural milestones.
"What it means to be a man in 2018 is different than what I was taught growing up in the early 1980s," he said. "Today, masculinity often gets paired with words like 'toxic' or 'fragile.' I think both are a result of the narrow molds we've historically created for men, the incredible privilege afforded to those who fill them best, and the complete disregard for anything else that falls outside the lines."
Many of "The Naked Eye" paintings also nod to recent events in Richmond's life. The Ohio native relocated to Monterey, California, in 2016 in the days before the U.S. presidential election; his new home has been "a great catalyst for making creative strides," he said.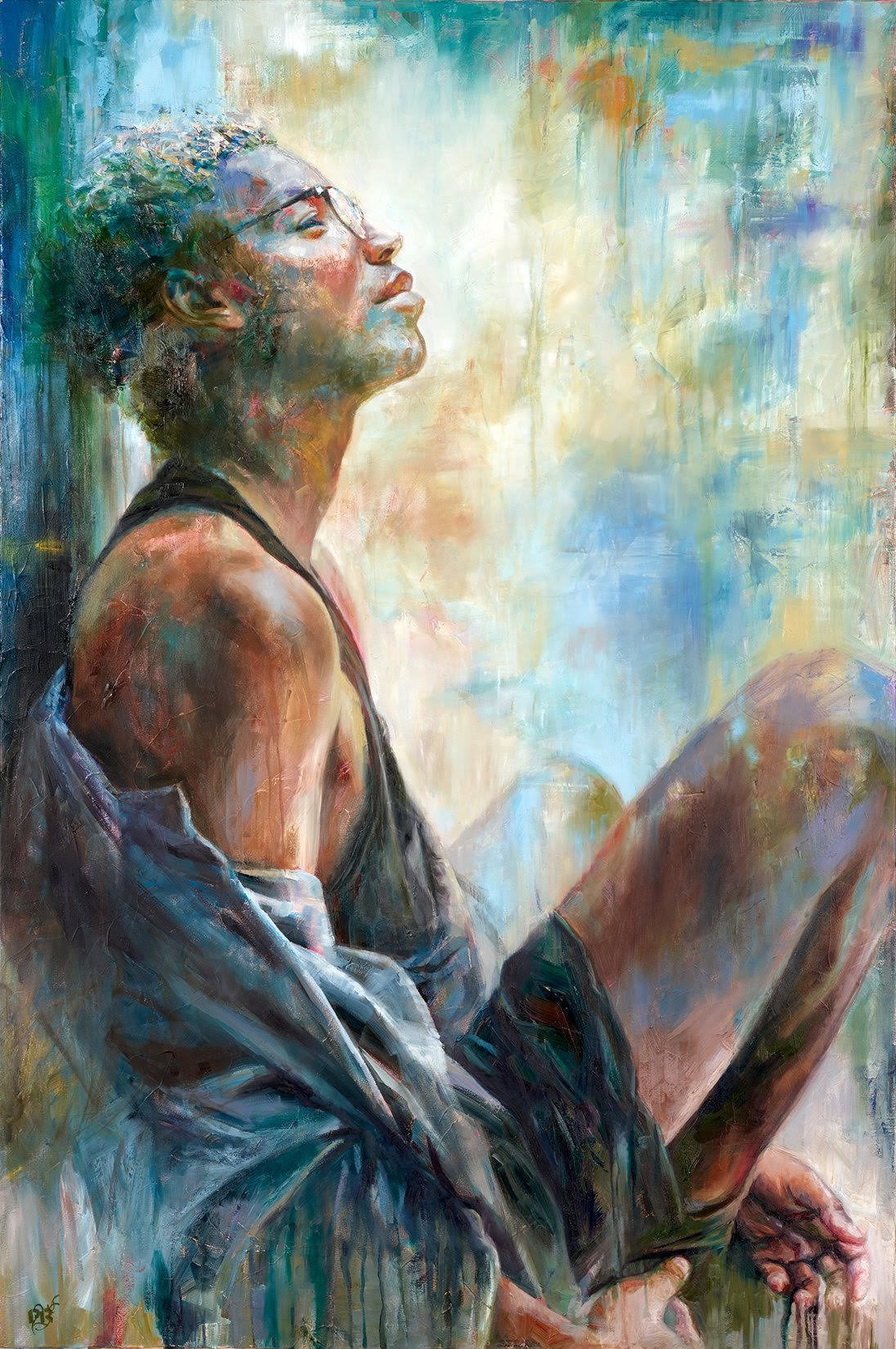 Richmond's father died suddenly as the new series was being created. One portrait, "A Space of Your Own," is based on an old photograph of the elder Richmond, while "Lost to Myself" depicts the artist dealing with grief.
"I try to be truth, open and genuine in my work, so it's very much shaped by the places and events of my life," Richmond said.
As it turns out, the subversion of gender roles has become a staple of Richmond's work. His popular "Cheesecake Boys" series took an "equal opportunity" approach to 1950s pinup culture, depicting queer celebrities like actor-comedian Alec Mapa, photographer Mike Ruiz, and New York nightlife icon James St. James striking Marilyn Monroe and Bettie Page-style poses in various stages of undress.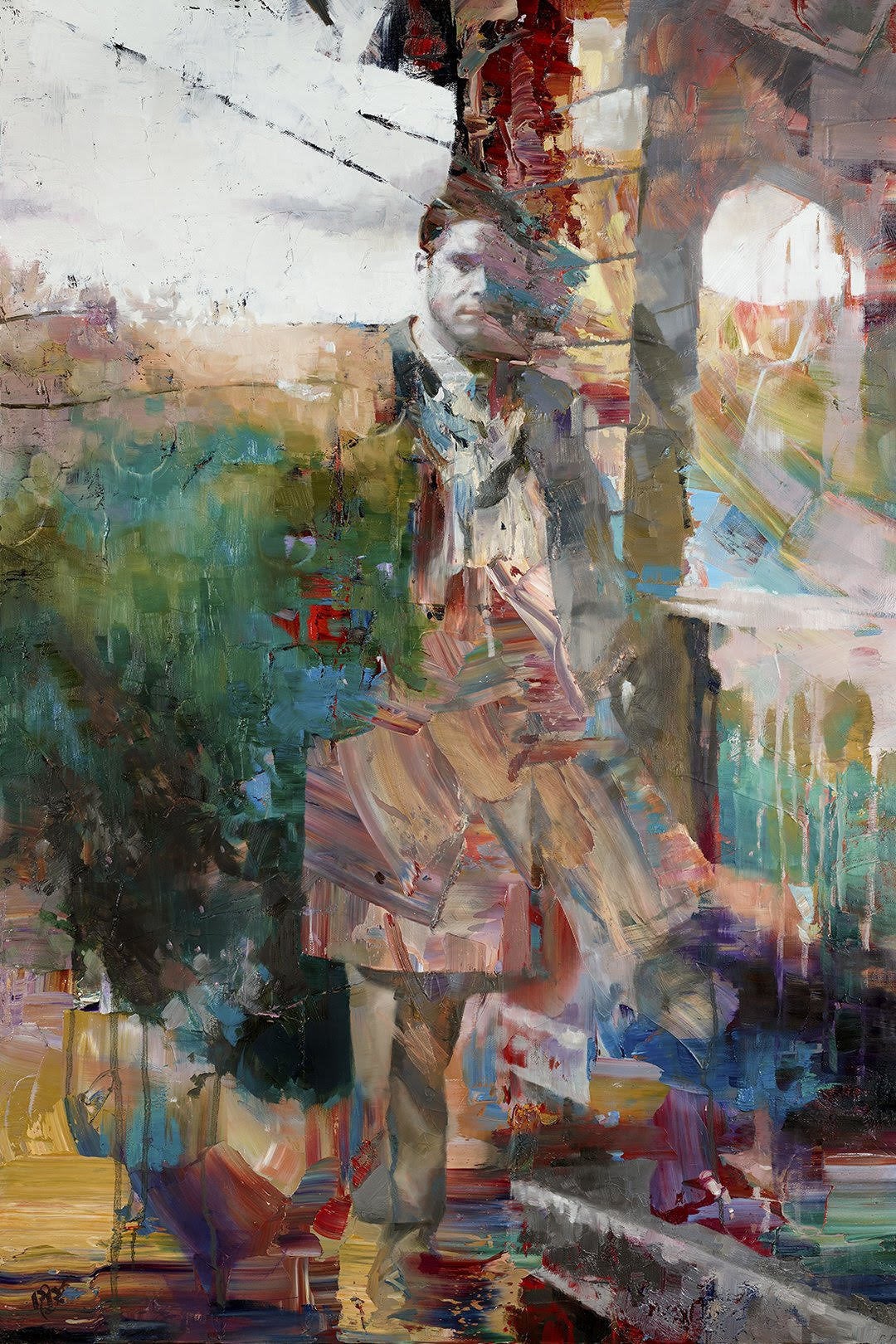 Though "The Naked Eye" is vastly different in style and tone, Richmond is confident that fans of his "Cheesecake Boys" will find something to admire in the new series, too.
"It's like having a little dessert first," he quipped, "but saving room for something more. I hope viewers come away with a deeper sense of wonder and appreciation for the complexity within us all."
Paul Richmond's "The Naked Eye" will be on display at the Faust Salon & Spa in Santa Cruz, California, through June 12.
Check out more images from the exhibit below.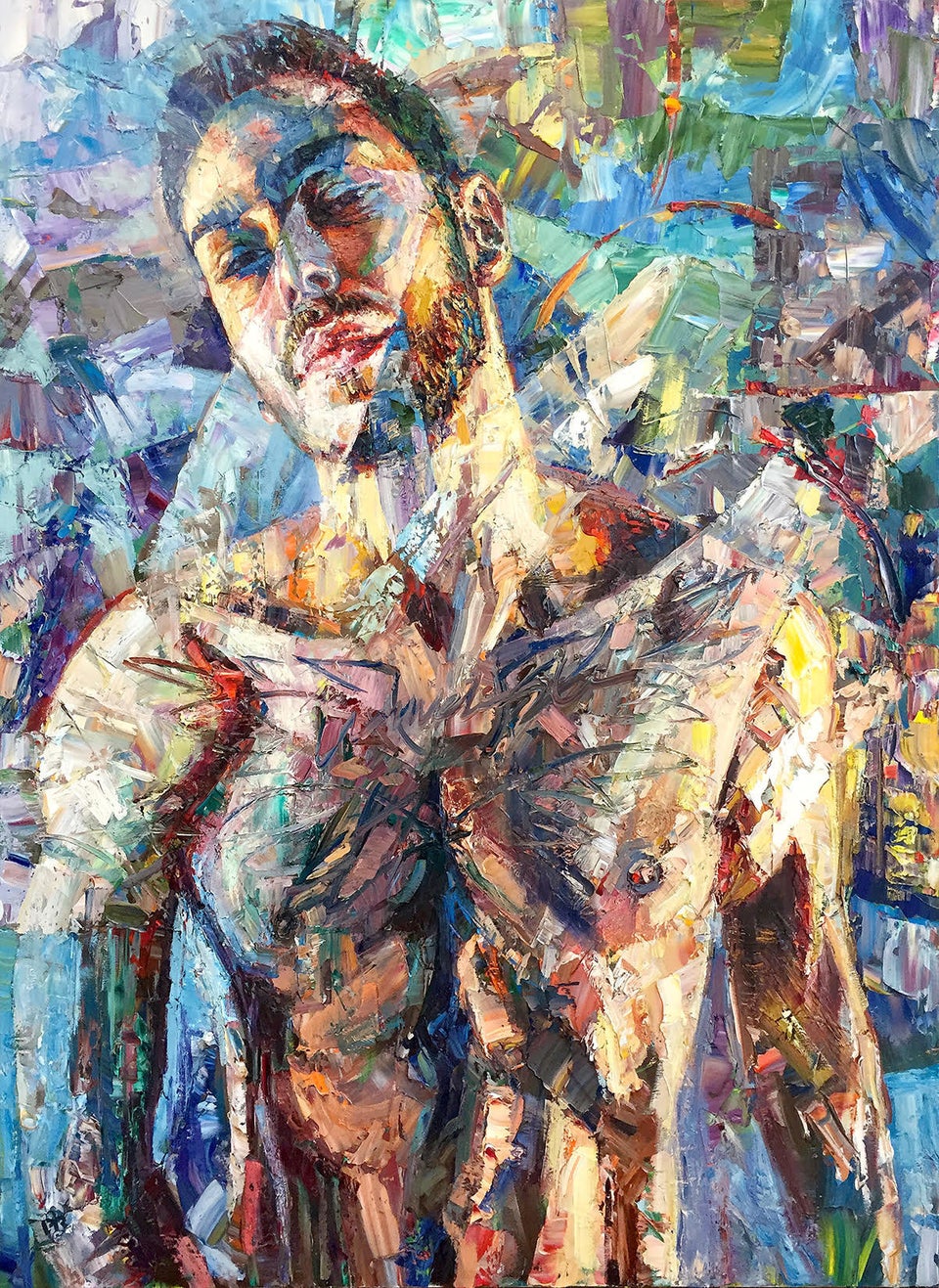 The Naked Eye
Popular in the Community