Welcome to Permission to Leap - a podcast exploring the stories of people who have brought their visions to life. Each week, I will speak to an inspiring guest and navigate the process they took to take the leap in their own lives, from the day that they first committed to the day they landed on the other side. Permission to Leap is the spark that will push you to believe in your dreams again and make them your reality. Today's guests are Carey and Demir Bentley.
Carey and Demir Bentley are the husband and wife team behind Lifehack Bootcamp, the top ranked online productivity company. Their shared mission is helping clients design lifestyles filled with personal freedom. By combining their skillsets, they have shown hundreds of clients techniques to be maximally effective and efficient at work and in their personal lives.
With a passion for enabling other self-starters, Demir is a brilliant productivity expert and known for his empowering coaching style. Before starting Lifehack Bootcamp, he was a technology CEO with a background in Wall Street finance and real estate. He has also been featured in Forbes, Wall Street Journal, Washington Post, CNBC, and many other media outlets.
A former brand marketer for Kraft Foods and Popchips, Carey is a 9-5'er turned millennial entrepreneur. Carey is passionate about helping people escape the 9 to 5 and create the life of their dreams. An expert in lifestyle design, business, and marketing, she co-founded Lifehack Bootcamp to bring these productivity skills to everyone.
Carey and Demir live and advocate for the digital nomad lifestyle, living up to 3 months at a time in cities around the globe.
In this episode, we bust the misconception that taking a leap is a haphazard and risky move. Carey and Demir share the two-year process leading up to their leap. Because leaping is a marathon, not a sprint. And these two knew that if they were creating longevity, it would take strategy and calculated momentum.
After getting clear on their values and the direction they wanted their lives to move in, they built a business and life in complete alignment with this vision. They share the entire process including how it all began with getting clear on their values, the two years they used to get clarity and prepare for their leap, how a 15-minute decision making rule made everything so much easier, and their experience of moving a 3-bedroom house into two backpacks.
Thank you again for joining me for another fantastic episode of Permission to Leap. If you're looking to take your next big leap, be sure to check out my book that guides you through the 6-phases of the leap process at http://permissiontoleap.today. My book will support you in moving through YOUR leap with more clarity and ease. Because there needs to be more people like you living an inspired life and making a positive difference in the world.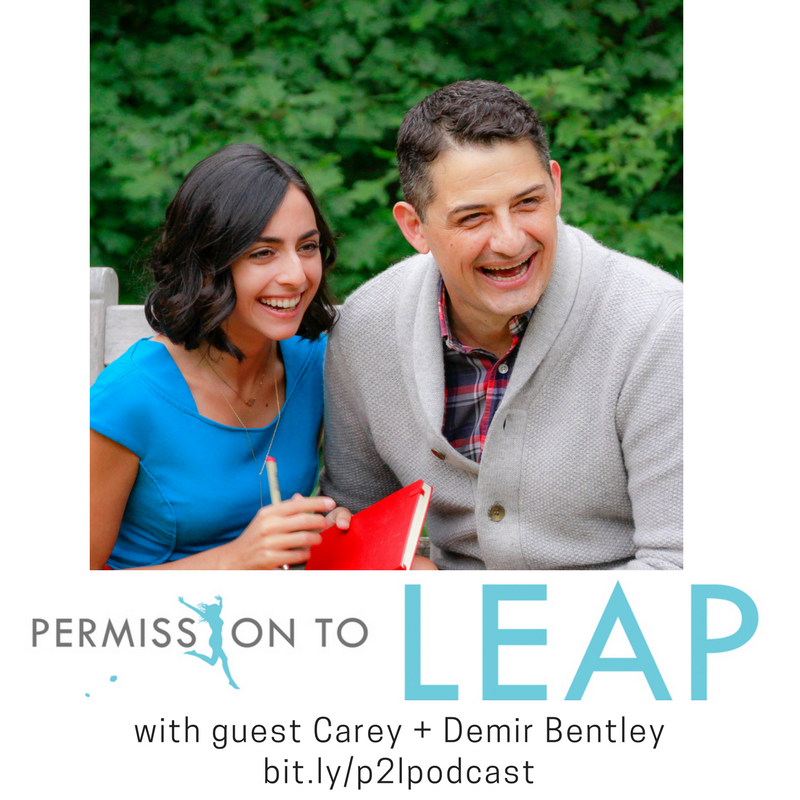 Calling all HuffPost superfans!
Sign up for membership to become a founding member and help shape HuffPost's next chapter
This post was published on the now-closed HuffPost Contributor platform. Contributors control their own work and posted freely to our site. If you need to flag this entry as abusive,
send us an email
.