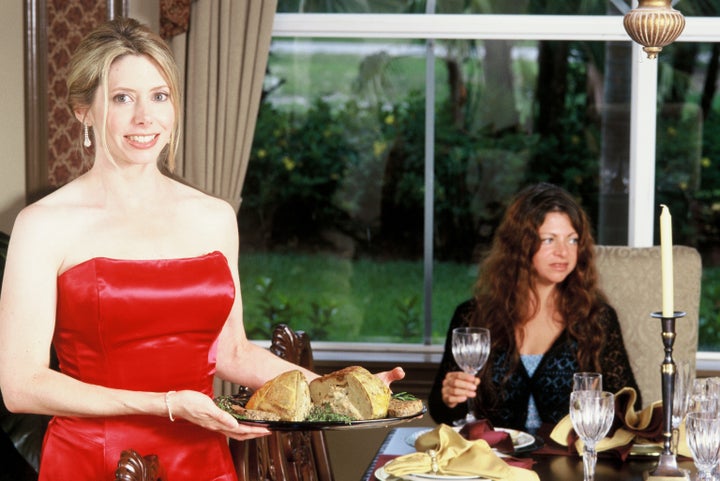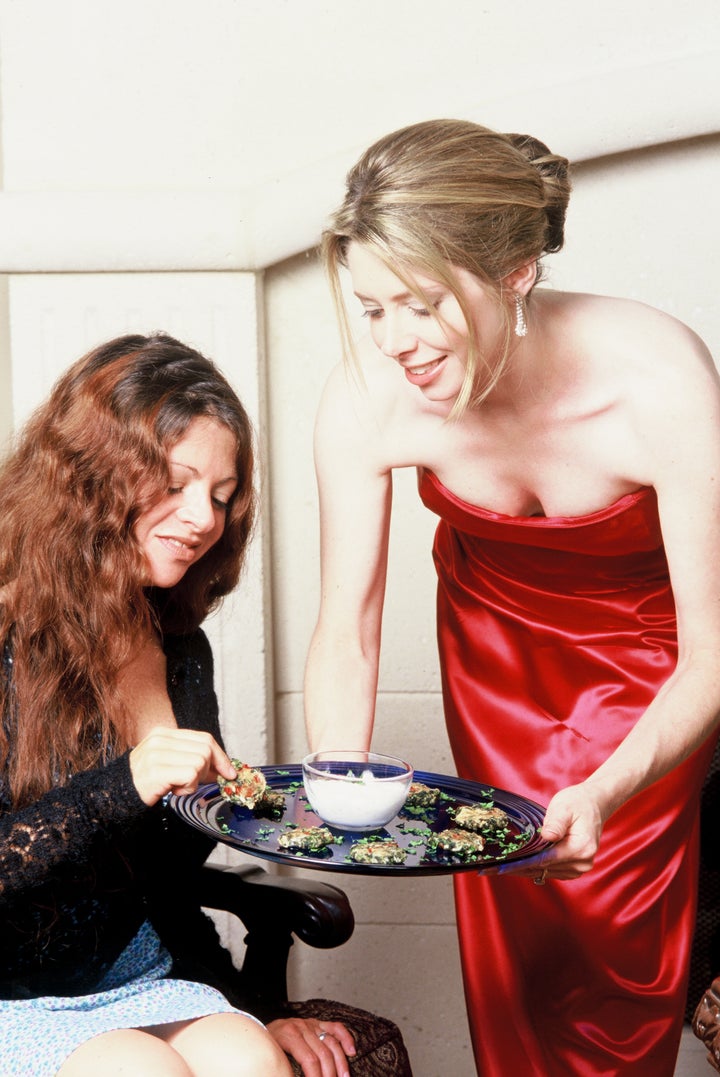 After choosing a delicious, plant based "turkey", I always enjoy having amazing sides to go with it!
I like to start with some type of hot hors d'oeuvres. One that everyone raves about is stuffed mushrooms.
One pound of mushrooms, you can use white but I like baby portabellas if they are available.
½ small yellow onion finely chopped
2 TBS finely chopped red pepper
2 TBS finely chopped green pepper
1/3 to 3/4 cup vegetable broth
1 pinch fresh ground pepper
1 lb. baby bella mushrooms or white mushrooms-cleaned
Begin by heating vegetables in olive oil, add crumbled tempeh. Cook until vegetables are soft and tempeh is browned. Mix into the bread crumbs. Add broth slowly until mixture is moist but definitely not wet. This is very important. If the mixture is soggy, the mushrooms will be too. The filling should be moist but not runny or wet. Just moist enough to hold together.
Now we can stuffed the mushrooms, which should already be cleaned and stemmed. Simply use a spoon to stuff each mushroom cap.
Place stuffed mushroom on a pan that has been lightly misted with olive oil. Place mushrooms in baking pan. Spray finished mushrooms with olive oil lightly. Cover loosely with foil. Bake at 350 degrees for 15 minutes, remove foil and bake for another 10 minutes, until tops of mushrooms are lightly browned.
Here is another great side that is easy to make and is a star side dish!
Mashed sweet potatoes with pecans
Boil sweet potatoes that have been well scrubbed and diced, until tender. Drain place in a bowl with the soy milk. Mash until well mixed. Add in brown sugar and ginger. Mash until all ingredients combined. Top with pecans before serving.
Another holiday mainstay is the cranberry sauce. I have been at many a holiday party where the host cooked for hours making a magnificent meal, only to serve a hardened, jello-like cranberry sauce from a can. This cranberry relish is very easy to make:
1/3 cup raw sugar or granulated sweetener
That's it! Just rinse the cranberries to be sure they are clean. Place in a pan with the orange juice and heat on a low heat. Cook until the cranberries start to soften. Add the sweetener. Continue heating until the cranberries are soft, and then remove from heat. Serve slightly chilled or at room temperature.
Green beans are a wonderfully versatile vegetable. French green beans are best in this recipe if you can find them. Otherwise, you can use regular green beans but they may take a bit longer to cook.
Roasted French Green Beans with Onions and Garlic
1 package French green beans
Half of a large sweet onion cut into thin rings
Balsamic vinegar to taste
Heat oven to 400 degrees. Clean green beans and rinse. Place in bowl. Toss with 1 TBS olive oil, until beans are evenly coated. Use remaining 1 TBS of olive oil to coat the garlic and onions. Cut the garlic cloves and onion slices in half and place in bowl. Toss so all the ingredients are covered with olive oil. Place on pan and roast in oven for 15 to 20 minutes until beans begin to soften are brown and the garlic and onions are soft and brown. Next top with pine nuts and roast for another 5 minutes, much more than that and the pine nuts could burn. Remove from oven and toss with 2 TBS of balsamic vinegar. Serve.
These dishes are the perfect way to have a flavorful, healthy plant based Thanksgiving!
Michelle Harris is a lifestyle expert and the host of the television program Alive and Well with Michelle Harris. Alive and Well airs five times a week on the Goodlife TV network. For more information, go to www.aliveandwell.tv or https://www.facebook.com/AliveandWellTV/
Related
Popular in the Community