Bob Shea: In celebration of the publication of our comedic dinosaur-tinged western, Kid Sheriff and the Terrible Toads Lane and I were asked to recommend excellent books every boy is sure to love.
Lane Smith: There's only one problem, all boys are different. Who are these boys? I don't know these boys. One might be into tales of high speed rail travel while another might love nothing more than a good ol' yarn of the mischievous and colorful Fiddler Crab.
Bob Shea: This was clear when I attempted to foist Harry Potter on my son. He took one look and said, "Pass!"
"Why?" I said, "Kids your age go nuts for this stuff! It's got ghosts and monsters, and
THERE'S A MOVIE! Fall in line, son."
"Yeah, but none of that stuff really happened. Peddle your lies somewhere else," he said. Then we read Diary of a Plausibly Wimpy Kid again for the five hundredth time.
I was just glad he was reading. So the book every boy should read? Whatever they want. As long as they are reading. That's the trick. So you can pretty much ignore this list right now.
Lane Smith: But if you're still reading, we put together our 7 Picks Every Boy Should Read, but don't have to if they don't feel like it. Also, girls are more than welcome to read any of these titles, just be discreet.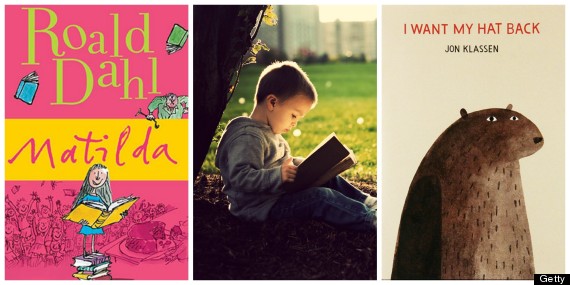 LANE: The Carrot Seed by Ruth Krauss, illustrated by Crockett Johnson. The nameless boy who plants a carrot seed is told by his mother, "It won't come up" and by his father, "It won't come up." But the boy waters it and pulls weeds around it and eventually a big orange carrot, as big as the boy, comes up. I don't think that trickster Ruth Krauss was telling kids not to listen to their parents... Naw. Okay, maybe she was only telling them to stick to their convictions, be confident, that kind of thing.
The book has comedic stillness in the vein of Buster Keaton or Charles Schulz with simple line drawings by the author's husband, the great Crockett Johnson of Harold and the Purple Crayon fame.
BOB: My first vote would go to The Pirates! In an Adventure with Scientists: A novel by Gideon Defoe. I'm not sure if this book was written for kids but if they enjoy funny things that are great they will surely love it. The Pirate Captain (that's his name) is a confident incompetent, my favorite type of character. One with a shiny beard and love of ham. Fortunately there's a movie of the book since watching things is a lot easier than reading them, unfortunately the book is a lot better. The book features more Monty Python-style absurdity and doesn't have celebrity voices. Not in my head anyway.
LANE: The Treehorn Trilogy by Florence Parry Heide, illustrated by Edward Gorey.
The three Treehorn books, collected under one cover, are probably my all-time favorite kid's books and bring together two of my all-time favorite bookmakers, Heide and Gorey. The illustrations, so subtle, often change so little from page to page you'll find yourself flipping back and forth to check your eyes. And Heide's dialog is a perfect deadpan match to Gorey's cross-hatched otherwordly ink drawings.
Here Treehorn, inexplicably shrinking, consults with the school principal (after filling out the necessary forms of course):
"I can't read this," said the Principal. "It looks like SHIRKING. You're not SHIRKING, are you, Treehorn? We can't have any shirkers here, you know. We're a team, and we all have to do our very best."
"It says SHRINKING," said Treehorn. "I'm shrinking."
LANE: True Grit by Charles Portis. This one is for the older kids. Maybe eleven and up. To celebrate the publication of mine and Bob's western saga, Kid Sheriff and the Terrible Toads, I felt compelled to include a western. Plus it's got a really strong lead girl character in fourteen-year-old Mattie Ross and ain't no law says a recommendation for boys has to be about boys. Besides, Mattie is way cooler than any dang ol' boy character.
You've probably seen one or both of the movie versions of this book but what each failed to capture was Portis's humor. The Coen's came closest, but really, this book will have you laughing out loud with every page. Plus Mattie's journey is what's called, a real ripsnorter. Oh, and when I found a long out-of-print 1968 hardcover I was tickled to see a blurb on the back cover by that other master of young adult fiction, Roald Dahl. He said, "True Grit is the best novel to come my way for a very long time. I was going to say it was the best novel to come my way since... Then I stopped. Since what? What book has given me greater pleasure in the last five years? Or in the last twenty? I do not know..." I do not know either. Unless it is one of Dahl's books.
BOB: Anything by Roald Dahl. Personally, I like Matilda, because nothing beats a good story of telekinetic comeuppance. Deliciously awful characters like Miss Trunchbull and Mr. and Mrs. Wormwood are so terribly fun that even my realistic fiction son is a fan.
BOB: I Want My Hat Back by Jon Klassen. I love this book. It's perfect. Presented with a minimal school-play aesthetic, it's the story of loss, longing, lies, compassion, and the blind justice of the forest. I'm actually hesitant to bring this book up because it's won an award or two. You guys probably already know about it.
BOB: The Scrambled States of America by Laurie Keller. Like I Want my Hat Back, my friends are sick of me talking about this one. I love this book. Now before you get upset, I realize that Laurie Keller is a girl and this is a list of books for boys so how on can I reconcile the two? Maybe you can put a piece of tape over her name so you send the wrong message. My son and I love this book. The states decide to change places, you know, check out what different parts of the country are like. Laurie packed this thing full of one liners and visual gags. We've been reading it for years and are still finding hidden gems.
___________________
Also on The Huffington Post: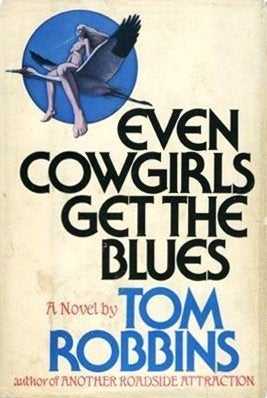 30 Books To Read Before You're 30