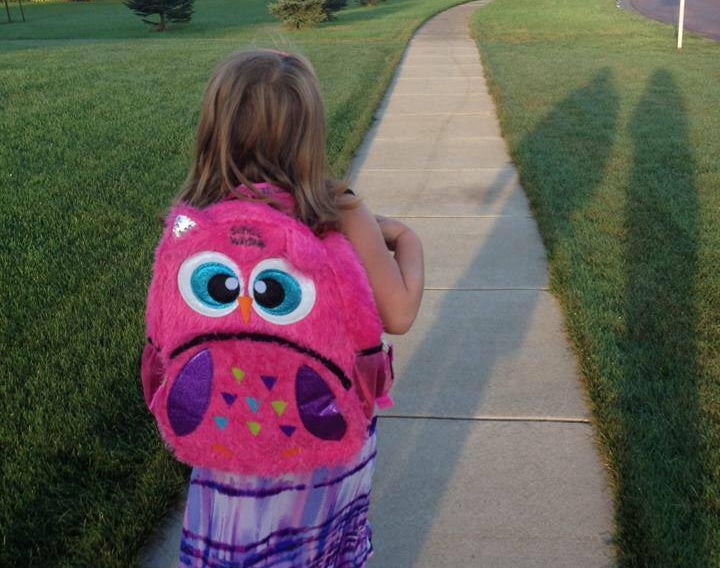 There are things you need to do to get ready for school and you will not find them on the school supplies list. These are real world survival tips to help you be your best self when school starts. They aren't going to make you into the PTO president parent (but then you didn't really want to be that did you?). They are more going to help you ride the wave average parent.
If this is your first school year, may the force be with you. If this is not your first rodeo, well done my friends. This list will still likely serve as a good refresher.
1) Build Up Good Will With Neighbors/Co-workers
This might be somewhat perplexing at first glance. Walk through it with me real quick. When school starts, what do they want? Money. How do they get the money? Fundraisers. Who buys fundraiser things? Mom and Dad… and everyone they know. You need to take care of these people so that you can sell them candles and all kinds of food stuff they don't need without feeling the guilt. Bring them bagels or donuts the week before school starts. Don't be afraid to make cookies if Karen is walking by without saying good morning. You need Karen on your side. You need them all on your side. If food doesn't work (what world do you even live in?) hold the door for them or let them use your parking spot for a week. These sacrifices are well worth it. Trust me.
2) Go To The Store, Buy Random Dress Up Clothing
There are going to be theme weeks at school. I don't know what we did to deserve this, but it must have been pretty bad. These themes are a sad fact of life. If I were you, I would buy something cheetah printed. It can be used for everything. Costume day- cheetah print shirt and draw nose and whiskers with black eyeliner. Old lady day? Cheetah print and hair rollers. 70's era? – cheetah print and bell bottoms. 80's era?-cheetah print and stirrup pants. St Patty's day? Green Cheetah print. Cheetah print is everything. Just do it.
They are a requirement for teacher's gifts. Take a mason jar and add candy, or gift cards, or candles, or lotion, or coffee- bing bam boom it's a gift for the teacher. Guys, I love our teachers, but I am always wholly unprepared for any of the holidays. Don't be me. Be better. Get the Mason Jars and fill them, then gift them. Do twirly ribbons on them to really show your love.
4) Practice Getting Up Drills
Is a bucket of water the right ticket for getting your child out of bed? Probably not because it leaves a mess, but how do you know unless you try it out. Is taking their covers from them the ticket? Do they wake up swinging? I know I do. You have to work out the best ways to wake them and then hone in on it for the first day of school. They aren't going to love it right now, but they will come to enjoy it- (that's a lie.) This is purely for you to get back at them a little bit for a long summer. Still show them who is in charge.
5) Know The Time School Starts
This sounds so simple and dumb, but I swear they change it every year. They don't, but I'm a liar and swear a lot. I panic every first week that we are going to be late only to find that we are literally there 30 minutes early. It's intense. Know more than me and once again do better.
I hope this list helps you to get started on the right foot this year. It's never easy to get back into the swing of things. Maintain a sense of humor and carry on.
REAL LIFE. REAL NEWS. REAL VOICES.
Help us tell more of the stories that matter from voices that too often remain unheard.
This post was published on the now-closed HuffPost Contributor platform. Contributors control their own work and posted freely to our site. If you need to flag this entry as abusive,
send us an email
.