Back in the late 1940s and 1950s, the blonde bombshell image so often seen on the movie screen and on television was considered by many to be the "ideal" version of the American woman. At least in the fantasy world of Hollywood, to be golden-haired and busty was to be desirable: the woman that every man lusted for, and the woman that other women aspired to be like. The eternally iconic sex goddess Marilyn Monroe comes to mind, as does Jayne Mansfield, who reportedly possessed an 1Q of 163 in addition to her oft-repeated measurements of 40-22-35. And of course, there's Mamie van Doren, still sexy at 85, who has named herself "The First Authentic Sex Kitten In Cyberspace" and who has embraced social media with as much gusto as the high school girls at the mall. But in addition to "The Three M's", there was also Joi Lansing.
Lansing was an actress and singer known for her platinum blonde hair, blue eyes, and voluptuous figure. She appeared in movies, on TV and on the stage. While Joi may not be a household name in 2016, it's very likely that even today's generation has seen this striking actress on the small screen, particularly with America's renewed interest in all things nostalgic. Lansing has had roles in such classic TV shows as Perry Mason, I Love Lucy, The Beverly Hillbillies, and Petticoat Junction. She often played, unsurprisingly, the sexy woman who makes an impression just by walking into a room. More importantly, in addition to her beauty, by all accounts she was also a smart, kind person with a strong work ethic.
In 1969, the 40-year old Lansing made a big impression on a 20-year old aspiring actress named Alexis Hunter (who went by "Nancy Hunter" at the time), another blonde beauty who had been "Miss Charter Oak 1966". The admiration was apparently mutual. The sex symbol and the fresh-faced starlet became fast friends and then dedicated lovers. Lansing was married at the time to her agent Stan Todd, but the marriage was, at that point, a platonic partnership. Alexis and Joi's relationship would become a secret commitment that would last three years, until Lansing's untimely death from breast cancer in 1972. Because of the views of same-sex love at the time, the two women had to keep their intimate partnership very, shall we say... "discreet". To ward off any suspicion, Hunter even assumed the role of Joi's little sister, and her new public persona was "Rachel Lansing".
Fast forward to 2016, and the two women's secret love is not a secret anymore. Alexis Hunter's new book, Joi Lansing: A Body to Die For, tells the story of the last few years of her life with Joi. The vigorous detailed book chronicles the final years of the sex symbol's life, when the actress was struggling with both substance abuse as well as the cancer which invaded her body. However, Hunter's personal memoir doesn't just dwell on the dark aspects of Lansing's last years. Rather, it focuses on the joys of being with someone who is your true soulmate, and the love story transcends any labels of "gay", "straight", etc. In addition to endless passages chronicling their time together, the book is also peppered with anecdotes about "old Hollywood", which cinemaphiles and devotees to pop culture will surely appreciate.
Today, 68-year-old Hunter lives in Palm Springs and is devoted to her painting, poetry, and beloved dogs. She is also determined to keep the memory of Joi Lansing alive via her book. Alexis and I spoke about the book, her life with Joi, and her artwork:

Hello Alexis! Congratulations on the new book, Alexis! What was the most difficult thing about bringing Joi Lansing: A Body to Die For to light?
Thanks so much Jed! The most difficult thing was having to relive all of the feelings that we shared -- many of which, as you know by reading the book, were intense.
Yes! So, it's been over 40 years since you first met Joi. What made 2015 the "right" year to publish your book?
My parents had passed away, and that eliminated a major issue for me. Sadly, like most parents of that generation, they would not have approved of our relationship. My mother was always worried what the neighbors and her community would think. I remember one time when I was in the hospital with a concussion caused by my horse, and my gay male roommate helped me to the bathroom when I was wearing a hospital gown. She found out about it and was horrified! She started screaming at me and had to be removed by the nursing staff. What would the neighbors think?! I'll have to leave town, she said. I told her he was gay, and that made it even worse. I thought she was going to have a coronary!
Wow! So... in addition to the wonderful moments with Joi, there were also the challenging moments when she was struggling with her disease. How did you make it through those times?
If you're referring to her substance abuse problems: You do what you have to do when you love someone. I didn't think of myself...I was just trying to keep her alive.
In the book, we learn a few things about Joi Lansing's personal life... but what would surprise most people to have known about her?
They'd be surprised by knowing that she wasn't affected by her beauty and her celebrity. She was always so kind to everyone, not the least bit impressed with herself. She was very humble. Oh yes, she also adored animals, especially her little parakeet.

Yes! I remember reading about the parakeet in the book! How has the response to Joi Lansing: A Body To Die For been so far?
I'm thrilled! I'm so moved by the letters and e-mails I've received. Everyone has been so loving and kind to me. I can't believe how accepting they've been. The personal responses have been so touching.
That's great to hear! The book really transports the reader back to another time... a time when movie stars had a more glamorous aura about them, and seeing a movie meant seeing a movie in the theater on a big screen! What is your fondest memory from that time period?

Exactly what you're describing! The glamour of those days was so filled with excitement. There's one time I'll never forget: when Elvis invited us to go back stage and meet him, Priscilla, and Della Reese. We were there for about half an hour, and he was so charming and gorgeous! I'll never forget the kiss he gave me when it was time for us to leave.
Wow! How jealous am I? (Laughs) So, do you still keep in touch with anyone in the entertainment world from that era?
Briefly with Eartha Kitt, who came to take me to lunch after Joi died. Joi and I were very cautious with our relationship, so we didn't socialize with many people. But living in the Palm Springs area is a mecca for many of the stars of that time. I am still in touch with Mamie Van Doren, Ruta Lee, and Kaye Ballard...all of whom had known or worked with Joi. Unfortunately, almost everyone else I knew from those days has passed on.

That's sadly true. While we're on the subject: After Joi's passing, did you consider staying in show business yourself?
Frankly, I was so devastated that I had to get as far away from anything that reminded me of "us" as possible. I moved to Hawaii.
As an artist, painting and poetry have been a big part of your life. What message do you convey through your artwork?
I hope that my work invokes an emotional response in those who see it. I know how quickly life can disappear, and I cherish every moment of it. I express my emotions through my poetry and painting. They're great outlets for me. I'm a very passionate person, and living gives me tremendous joy.
You and Joi had to pass as sisters to keep your relationship, shall we say, "discreet". In the past few years we have seen the legal recognition of same sex marriages and a few other modest gains. Did you ever believe we'd see this day?
No way! No, I didn't. In fact, I hope that by sharing my story, people will understand that the love between same-sex couples can be as loving and kind as heterosexual relationships. I am so grateful that many straight readers have been moved by my book. Even one man told me that his relationship with his gay daughter had been healed after reading about my life with Joi. He understood that love is love and gender doesn't matter. It made all the difference between them.
That is so amazing to hear! So, lastly, is there anyone special in your life today?
Absolutely! I am completely and madly in love with my three dogs! My two Shih Tzu's Sammy and Spanky McFarland, and Richard the poodle. All three were rescued from a terrible shelter. In fact, I donate a portion of the royalties from the sale of my book to animal rescue. It's very important to me.

Thank you so much for speaking with me, Alexis! Again, congratulations!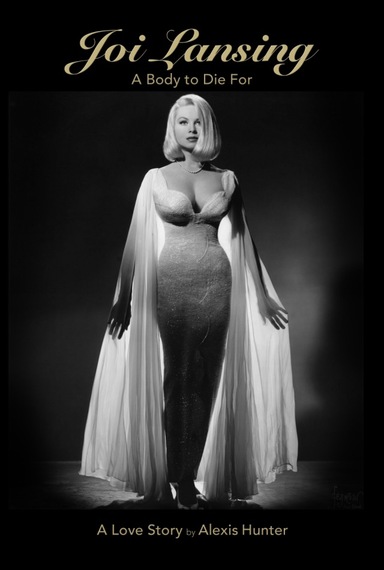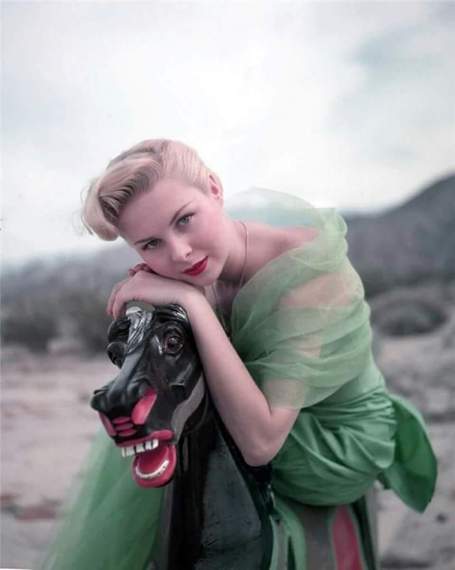 Joi Lansing: A Body to Die For is now available from Amazon.com.
Calling all HuffPost superfans!
Sign up for membership to become a founding member and help shape HuffPost's next chapter