It's official: we are totally head-over-heels for the Danish royal family.
They're cute. They're stylish. They seem really nice, although we can't personally attest to that fact. Really, they're just one big, happy, photogenic family.
Good thing, too, because the latest Royal Tour to Australia has provided tons of photo opps. And Princess Mary, with her arsenal of stylish dresses, is up to the task, debuting at least two outfits a day for plenty of fab photos.
On Monday, their second day Down Under, Princess Mary and Prince Frederik attended a Danish green energy conference and took part in a cooking class (hm, sounds familiar). Then the couple split, with Prince Frederik visiting a naval base while the princess dropping by the cancer ward of Westmead Hospital newly named for her: The Crown Princess Mary Cancer Centre Westmead.
Why all the Aussie love for Mary? The Danish princess is actually Australian herself, having met her future husband in a Sydney pub when he was visiting for the 2000 Summer Olympics.
So the couple made a splash returning to Princess Mary's homeland, particularly when it came to style: Mary started off the day in a colorful cap-sleeved shift paired with nude slingback pumps and ended the day in a glamorous black gown and her hair swept up.
And call us crazy, but does she not bear an uncanny resemblance to another famous royal in the pictures below? Just saying.
Check out four of Princess Mary's chic outfits from just the first two days of her Royal Tour.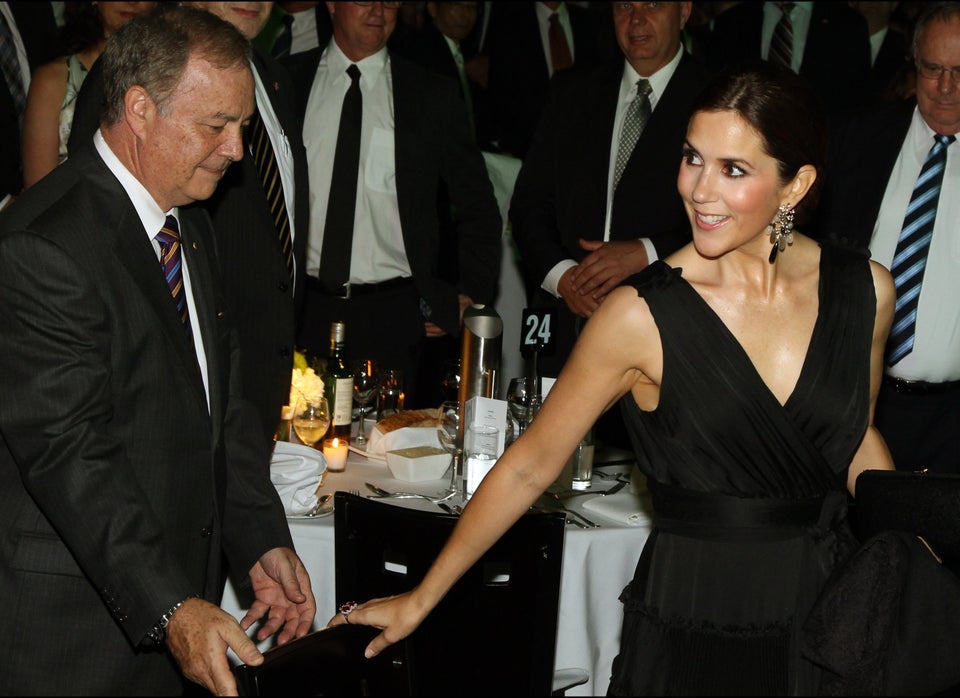 Danish royals on Aussie Tour
Related