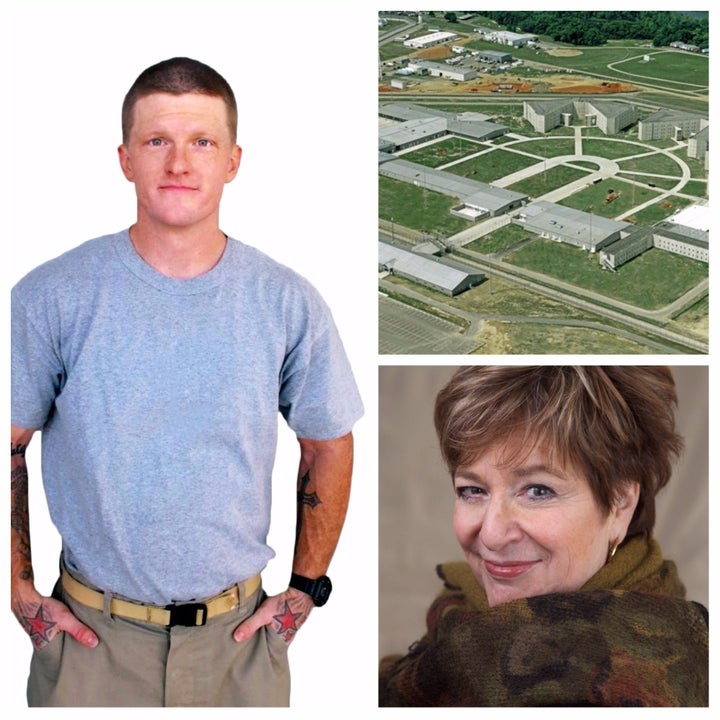 By Jean Trounstine and Christopher Zoukis
It shouldn't be surprising to hear federal prisoner and prisoner rights advocate Christopher Zoukis, who has written four books and produced countless articles for outlets such as the New York Daily News, Prison Legal News, and the Huffington Post, is under fire once again for his writing activities. Accused of running a business, so far he has served 30 days in solitary confinement. This is the third time Zoukis has received sanctions for his writing actions, with five months in the hole being the most severe punishment to date.
While prison writers face a particular brand of hardship, censorship behind bars is nothing new. Books are banned, mail is searched, visits are curtailed, and education can be prohibited. Anyone who has been incarcerated or worked in a U.S. prison can tell you that prisons are a secretive world, where rights can be taken away without explanation.
Zoukis – housed at the Federal Correctional Institution in Petersburg, Virginia since 2006 and set for release in 2018 – is not alone. Free speech and First Amendment rights are often under threat for prisoners who take up the pen. According to The Seattle Times, Arthur Longworth was accused of trying to start a gang when he wrote a book in 2004 criticizing a prison official. He spent two months in solitary but kept writing. Dannie Martin, an incarcerated journalist, wrote from prison for the San Francisco Chronicle in defiance of rules forbidding prisoners to do such reporting. Eventually, along with the Chronicle and his lawyers, Martin helped change California law to allow journalists to write bylined articles from behind bars.
Prisoners are forbidden from using the internet and often have no access to computers. So Zoukis, like many incarcerated writers, writes in longhand and has other people type and upload his manuscripts. While federal prisoners can communicate through phone, mail, and an email system called CORRLinks, which has approved contacts for each prisoner, prison officials also have the right to listen in on calls and monitor emails.
Since 2012, the BOP has gone after Zoukis with 10 incident reports for his writing, accusing him of conducting a business by publishing articles and books, and of using emails, telephone and mail to do so. In 2012, with help from his family, he hired federal criminal sentencing attorneys Allan Ellis and Todd Bussert, and eventually all the charges against him were expunged¾but not before he spent five months in solitary.
The policy was clear: in no way could the institution prevent him from writing. Zoukis felt he had re-established his First Amendment rights after he won his case. In order to submit his writing for publication in the online world, he'd made it clear that he had to have assistants to help him — e.g., agents, publicists, and other resources necessary for a modern writer.
But now they've come after him again, and leveled the exact same charges against him. It is not coincidental that his new book, Federal Prison Handbook, was published mere weeks before he was again targeted. In a prepared statement for his upcoming hearing, Zoukis wrote from solitary. "While the reporting officer seems to be suggesting that all of these activities are business activities, none of them are. There is nothing to buy except for the books, which policy allows me to write and publish," he stated. In a brief, as part of his interpretation of events, Zoukis also exposed how prison officials have ignored all past findings to again make false claims that he is running a business.
"Most unsettling is that Chris is really a poster boy for the bureau of prisons. He came in as a 'thug' and turned his life around with his writing," attorney Alan Ellis said in a telephone interview with Trounstine. According to Ellis, Zoukis is fighting the charges, but the BOP tends to take its time, and the prison has not held hearings as quickly as it should have. BOP rules state that "an inmate must exhaust in-house remedies" before going to court. "That means he must have a disciplinary hearing, lose, file appeals, lose, etc. Unless there is a medical emergency, he cannot go into court to claim that his First Amendment rights have been violated until he's reached the end of the line," Ellis said.
Perhaps the best reason to end the targeting of prisoners like Zoukis—who pose no danger and in fact contribute to society—comes from Zoukis himself. In 2014, when he wrote for the Huffington Post about a transgendered prisoner in hope of getting some aid for the prisoner's plight behind bars, he was sanctioned and lost email, phone and other privileges for months¾that was not the "help" he had expected. But Zoukis spoke out when this happened. "As an incarcerated writer, I accept the risks to my personal well-being of practicing my craft. I view it as a moral and social duty to expose wrongs that transpire inside America's prisons. After all, if I won't stand up for transgender inmates — or others who need my help — then who will? It is a responsibility that I take very seriously, but it is one that comes at a terrible cost. Until I find my way out of whatever hole they might throw me in, [we must all] take care. And keep on fighting the good fight."
NOTE: After this article was written, Zoukis had his hearing on July 19, 2017, and was found guilty of conducting a business. His lawyers will appeal. For now, he is out of solitary.
This is a featured guest post with Jean Trounstine, author of the recent "Boy With A Knife: A Story of Murder, Remorse and a Prisoner's Fight for Justice."
Christopher Zoukis is the author of Federal Prison Handbook: The Definitive Guide to Surviving the Federal Bureau of Prisons, College for Convicts: The Case for Higher Education in American Prisons (McFarland & Co., 2014) and Prison Education Guide (Prison Legal News Publishing, 2016). He can be found online at ChristopherZoukis.com and PrisonerResource.com.
Related
Popular in the Community