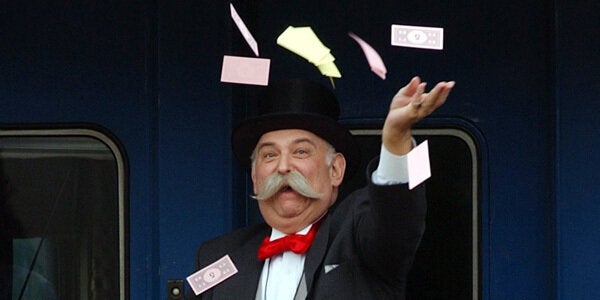 The term is mostly used in the context of economics, where protectionism refers to policies or doctrines which "protect" businesses and "living wages" within a country by restricting or regulating trade between foreign nations.
The idea of protectionism is that when a competing country gains a trade advantage by paying its workers too little or having poor or no worker safety protections, or by allowing pollution of the environment, then we apply a tariff to their goods, so their goods cost the same here as our own goods, and that advantage does not undermine our own wages or safety or pollution standards.
Under conservative ideology, of course, protecting ourselves is a bad thing. Some people make a lot of money for themselves by undermining our wage, safety and pollution standards. So they tell us that protecting ourselves is wrong. The result is that conservative trade agreements that we have now that apply downward pressure on all the wages in the world.
Imagine if the workers in China or Mexico, etc. made enough money to buy the things we make here! That would be the use of our tariffs to apply an upwards pressure on other countries.
Popular in the Community