Rihanna switched up her usual look for what appears to be a green wig during a photoshoot in New York City Tuesday. The look is reportedly part of an upcoming spread for Paper magazine.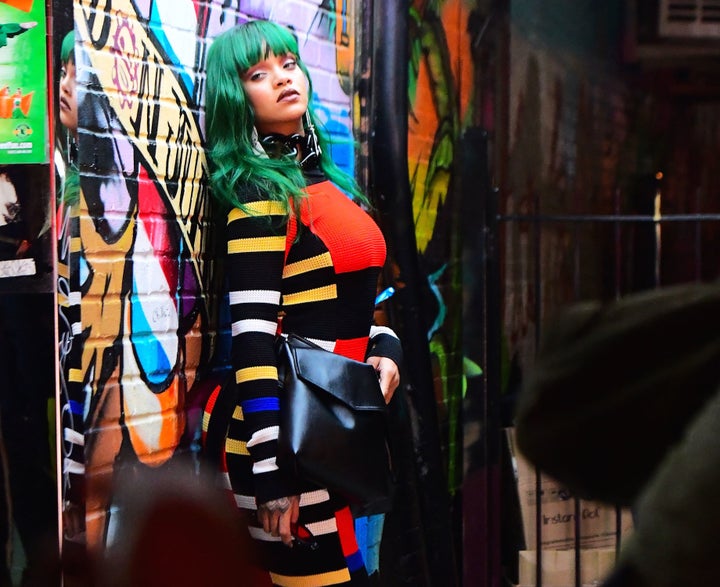 The singer also wore a green wig back in 2014 for her second Viva Glam MAC collaboration. This new green shade is much darker (and less polished) than her previous look.
The 28-year-old singer was also seen rocking purple hair and a long red jacket for the shoot. Paper has yet to provide any juicy details, but we do know this: We can't wait to see the final product.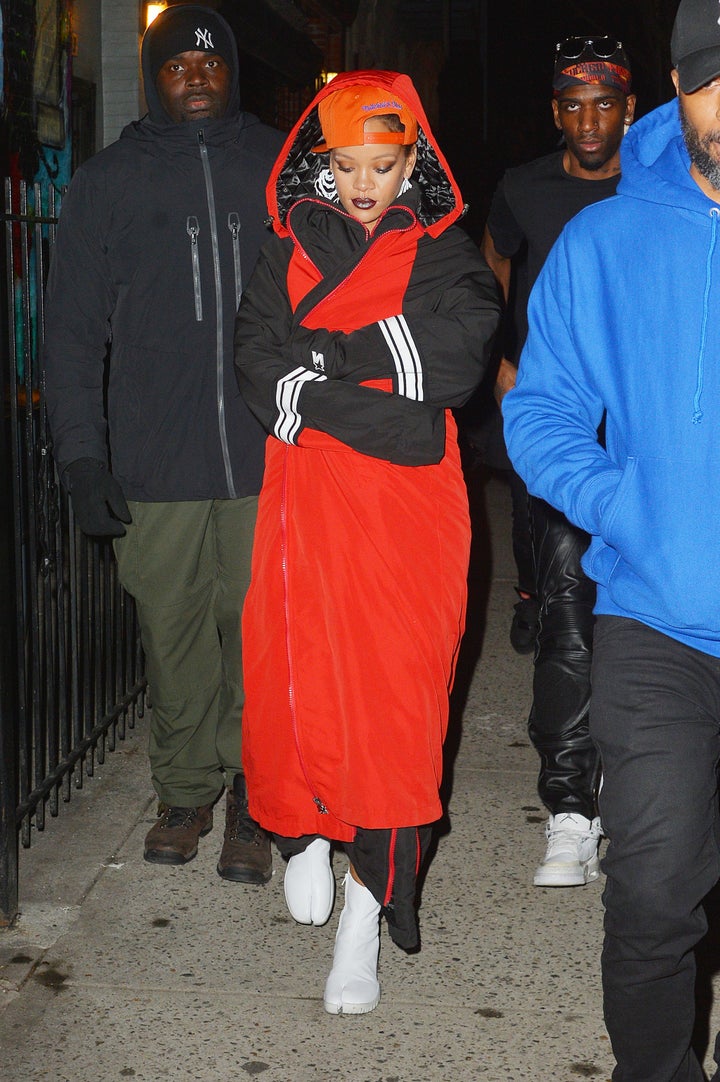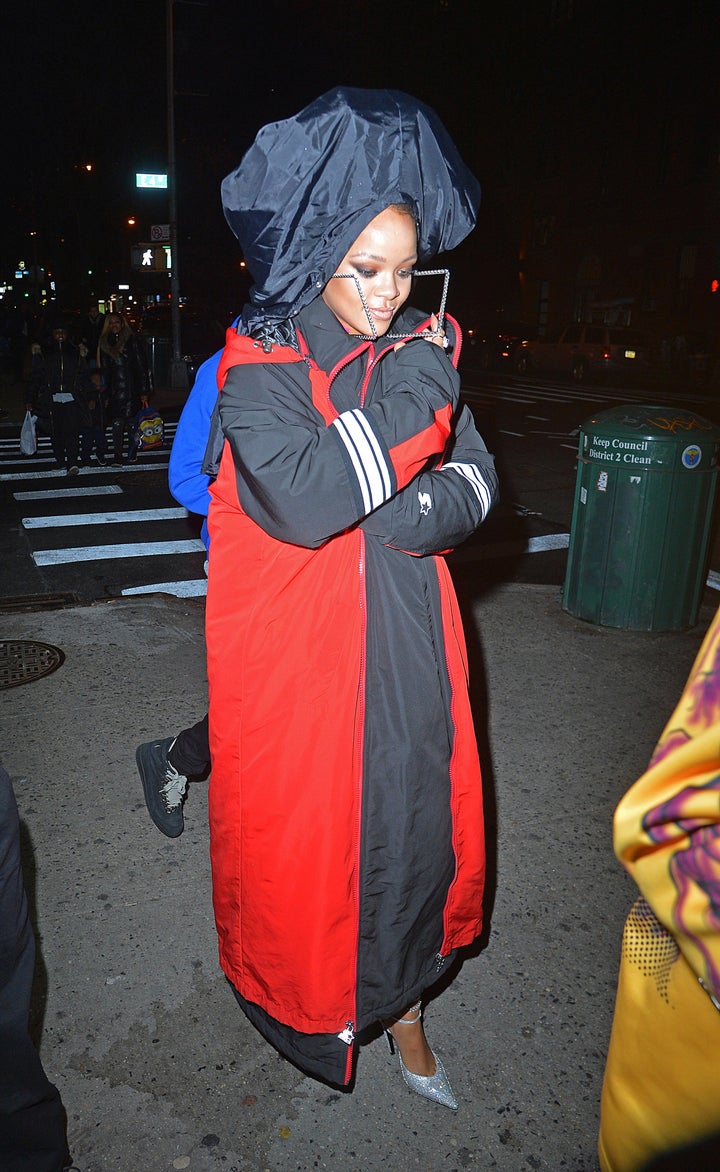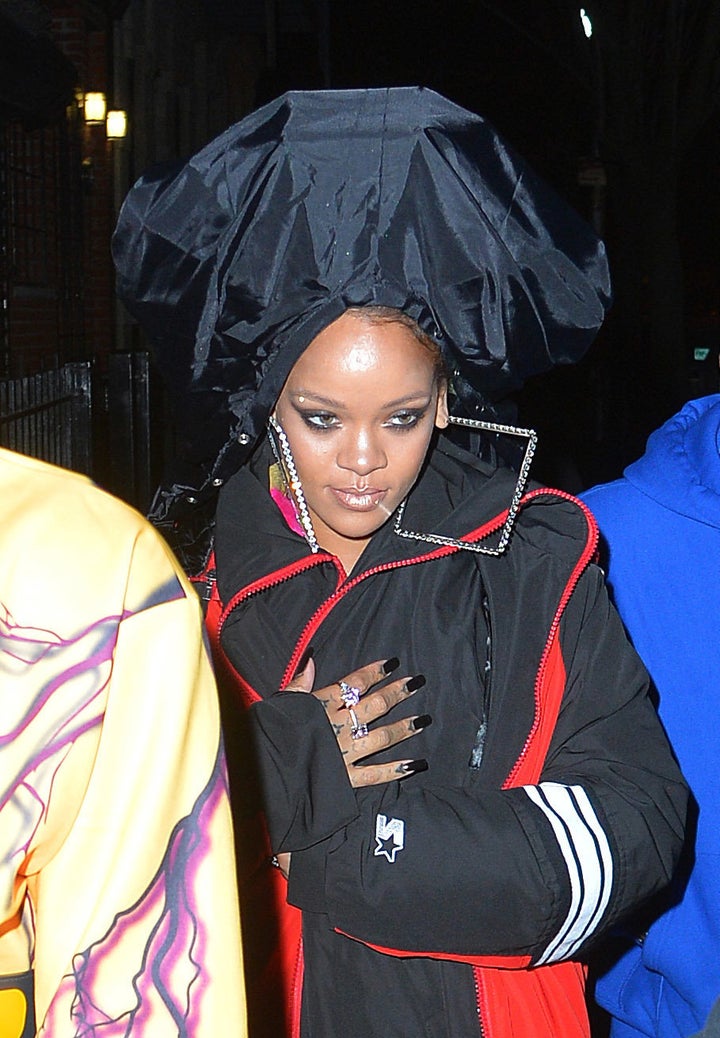 The same night Rihanna was photographed roaming around NYC in a grey camouflage jacket and pants paired with a hoodie and sparkly heels: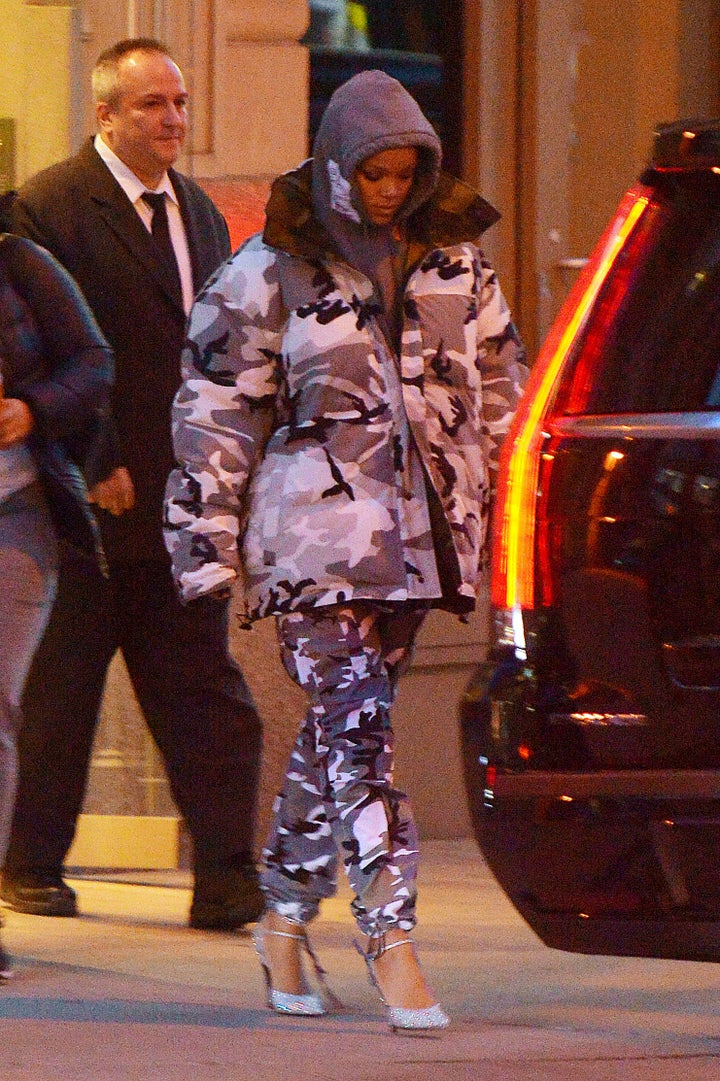 Now we're just forced to wait until the shoot comes out!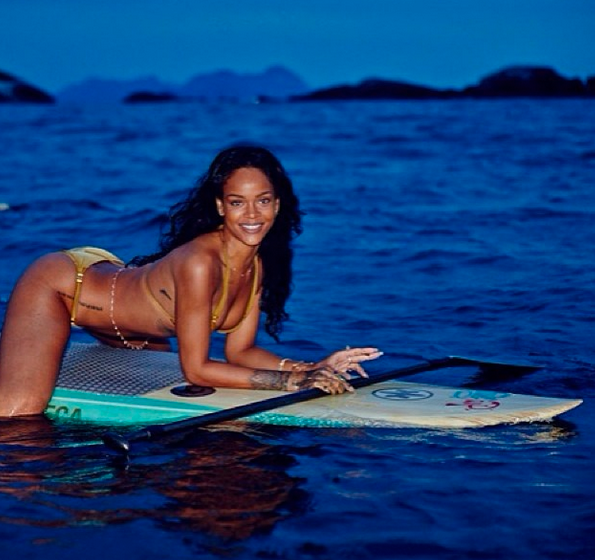 Rihanna's Sexiest Pictures