Riley Curry, the 3-year-old daughter of NBA superstar Stephen Curry and wife Ayesha, has already captivated the public's attention with her scene-stealing charisma, rapping skills, and fresh dance moves. So it was only a matter of time before the fashion industry came knocking.
The tiny tot is now officially the face of Freshly Picked, a children's fashion brand that is known for its adorable leather baby moccasins. The Utah-based company has tapped Curry to front its newest line of shoes, a hard-soled moccasin for bigger kids called The Next Step Shoe.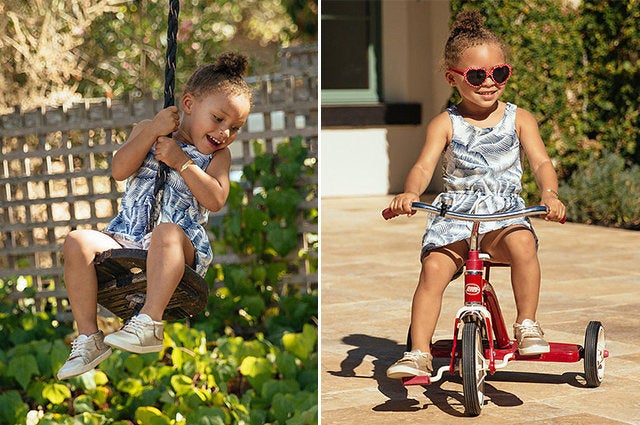 "Riley was a very natural choice for us to work with because she has been wearing Freshly Picked since day one -- she grew up in Freshly Picked," Susan Petersen, founder and creator of Freshly Picked, said in a press release. "One time her mother, Ayesha, posted a picture of Riley's favorite Freshly Picked moccasins after they had been chewed up by their dog and we loved how that image perfectly captured the reality of the large part that Freshly Picked plays in every day of Riley's childhood."
In Curry's campaign, the cutie is captured cheerfully playing in a metallic gold version of the shoes -- which are available starting today in child sizes 7-13 in nine different color ways. There's also an ultra cute video shoot of Curry, who Freshly Picked has deemed its "littlest and freshest creative director," for the partnership.
"Shooting the video with Riley was so much fun and such a treat," Petersen said. "I was so impressed with how personable she was and also how natural she was in front of the camera. Riley was definitely born to be a star!"
Can this kid get any cuter? Something tells us she can, and that this is only the beginning of Miss Riley's modeling days. We can't wait to see what she does next.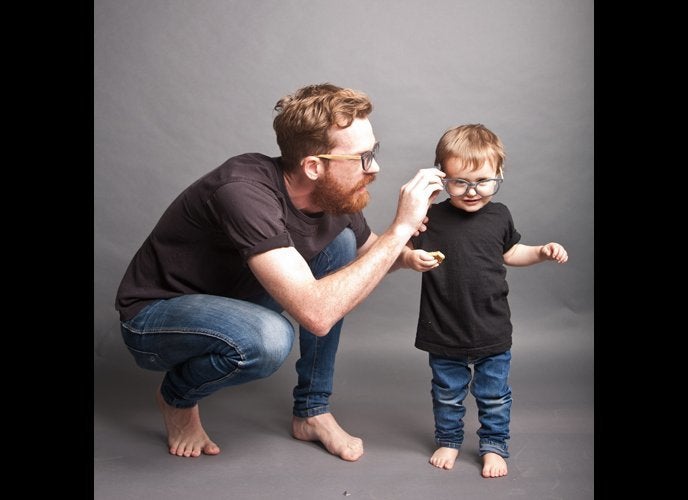 Super Stylish Kids
Related