It's official: see-through turtlenecks have taken over Hollywood. Or at least, Rita Ora's part of Hollywood.
The singer turned heads earlier this month in a revealing, sheer sweater. Halle Berry hopped on the trend shortly thereafter, and never to be out-staged, Ora took the look even further at her show in Los Angeles Wednesday night.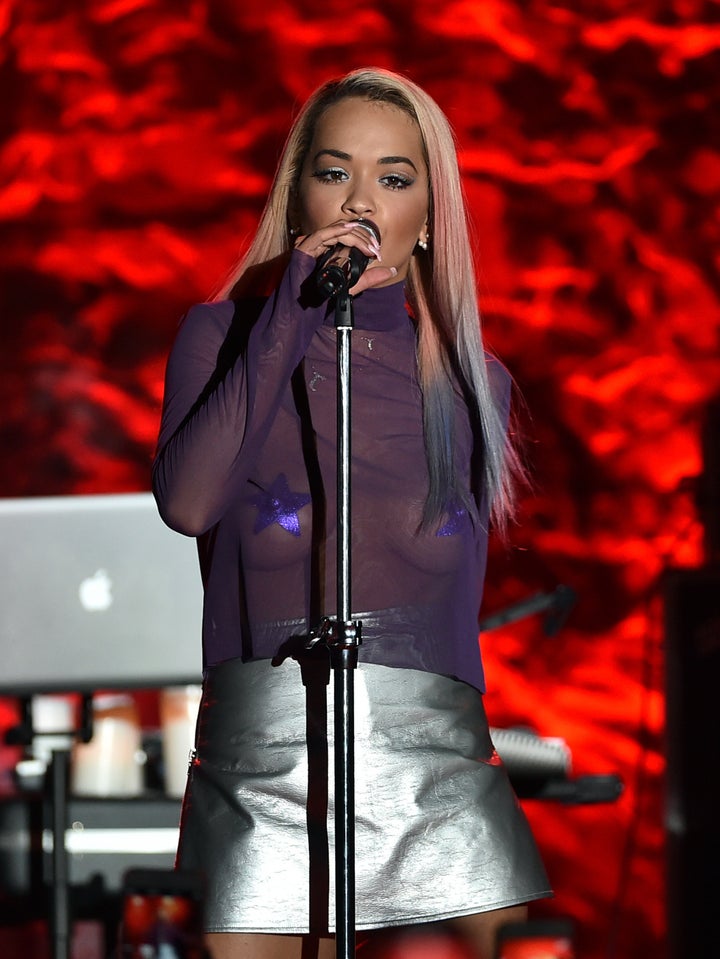 Clad only in shiny, star-shaped pasties, a sheer, purple sweater, newly dip-dyed locks and a metallic mini-skirt, the singer hit the stage in her new go-to trend.
Ora also took to Instagram to share some racy shots from the evening, which she captioned "Body On Me" (The name of her latest single and current U.S. tour).
We're all about being confident in your own skin, but seriously, how many sheer turtlenecks can one person really own?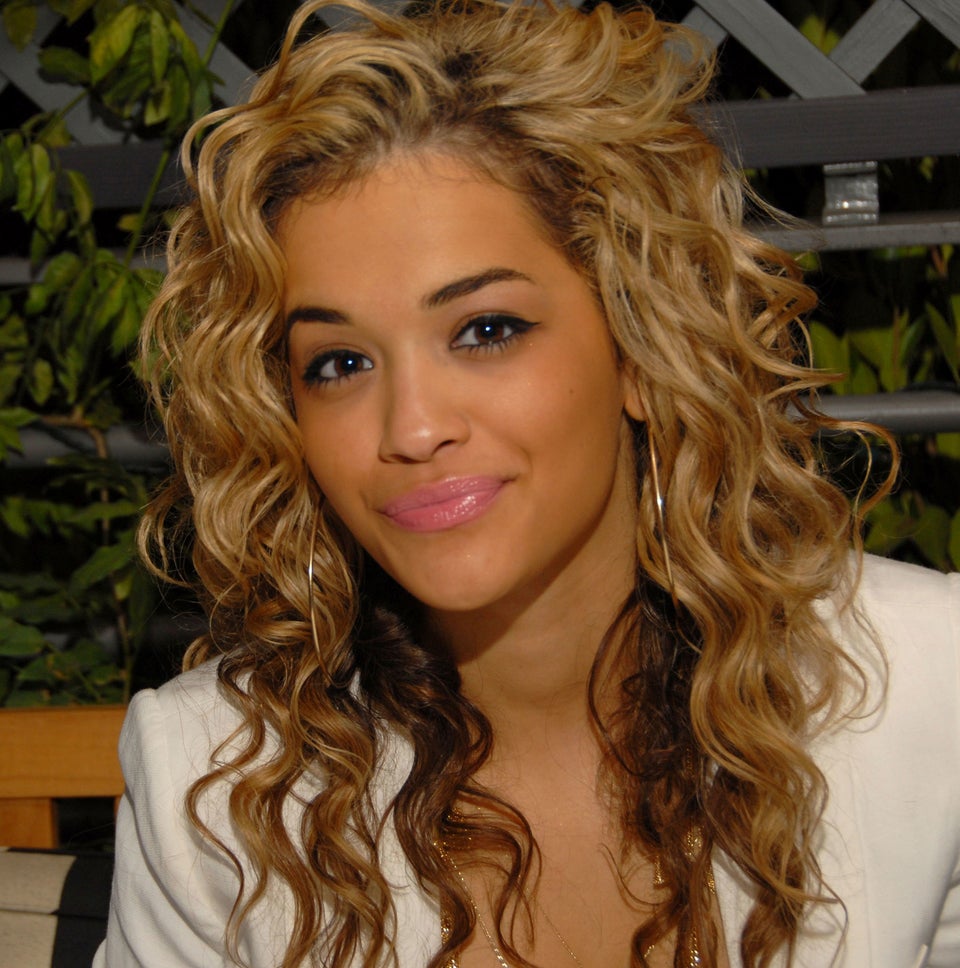 Rita Ora Beauty Evolution