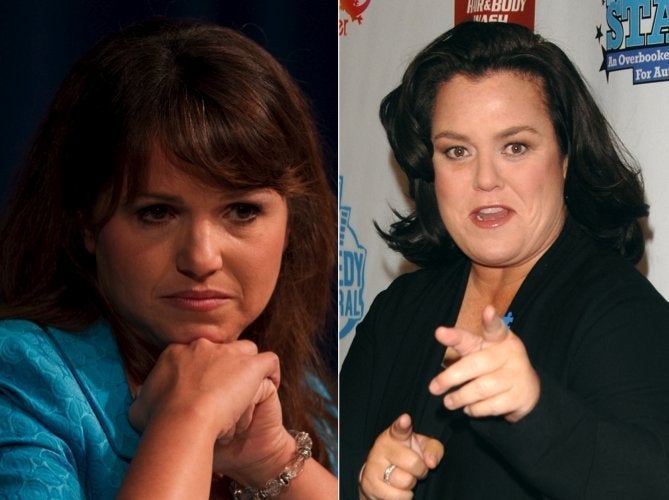 Comedienne and radio show host Rosie O'Donnell recently talked with Inside Edition and told them that she was reveling in the media frenzy around Delaware Republican Senate candidate Christine O'Donnell because the recent pandemonium about an "insane O'Donnell" wasn't about herself.
"It's thrilling for me to hear 'crazy O'Donnell talks about witchcraft' and it's not me," O'Donnell said. " So just the fact that there's insane O'Donnell, and they are not talking about me, makes me so happy. So keep going, Christine."
In a recent radio appearance with fellow liberal radio host Mike Malloy, Rosie O'Donnell expressed fears that Christine O'Donnell might be able to win her Senate race despite having said some "pretty crazy s--t."
"There's no way that somebody like this can win, is that what they're saying?" O'Donnell said after listening to clip of Christine O'Donnell talk about the problems with condoms and AIDS prevention programs. "I have a fear that the opposite may be true."
Watch Rosie O'Donnell talk about Christine O'Donnell:
REAL LIFE. REAL NEWS. REAL VOICES.
Help us tell more of the stories that matter from voices that too often remain unheard.