"I'm not going to a park and picnic, I have no idea what to do, I don't know what the fight is about. What do we want, do you know?" the rapper said he told Simmons, adding that the movement lacked clarity. "I think all those things need to really declare themselves a bit more clearly. Because when you just say that 'the 1 percent is that,' that's not true. Yeah, the 1 percent that's robbing people, and deceiving people, these fixed mortgages and all these things, and then taking their home away from them, that's criminal, that's bad. Not being an entrepreneur. This is free enterprise. This is what America is built on."
"I would agree that for many it was hard to understand the purpose of the movement if you did not attend any of the General Assemblies, or march hand-in-hand with the millions of protesters around the country," Simmons writes. "The months during the height of the beginning of the movement were unlike anything we had seen before in our nation. A protest led by no one, but always led by leaders. Organized through social media, yet no organization at the forefront. This was a true people's campaign."
Simmons goes on to address Jay-Z directly:
So, Jay, here's the deal. You're rich and I'm rich. But, today it's close to impossible to be you or me and get out of Marcy Projects or Hollis, Queens without changing our government to have our politicians work for the people who elect them and not the special interests and corporations that pay them. Because we know that these special interests are nothing special at all. In fact, they spend millions of dollars destroying the fabric of the black community and make billions of dollars in return...

This is just one issue that has been bought and sold. If we have to occupy Wall Street or occupy All Streets to change the course of direction of this nation, then we must. We must take our democracy off the market and let the world know that it is no longer for sale! Mic check!
Initially, Jay-Z seemed to get behind the movement, which was advocated by celebrities such as Kanye West, Alec Baldwin, Roseanne Barr, Susan Sarandon and Yoko Ono.
An Occupy Wall Street leader called Jay-Z's profiting off the shirt, which was priced at $22, "an insult to the fight for economic civil rights," according to Yahoo! Music.
Related
Before You Go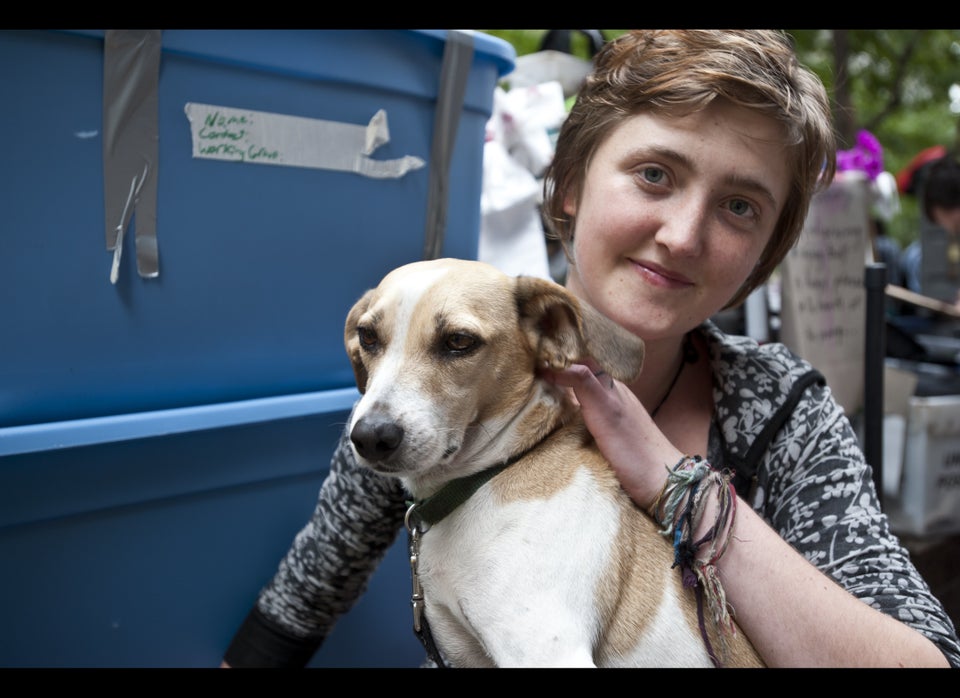 Dogs of Occupy Wall Street
Popular in the Community