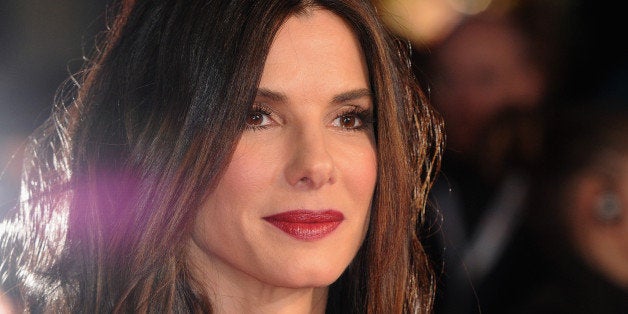 Even the most successful women in Hollywood have struggled with self-doubt -- and Sandra Bullock is living proof.
I was afraid of being a failure, of not having the best time or of being chicken. But every year I get older I think, "What was I fearing last year?" You forget. And then you move on. I used to get out of bed sometimes and feel depressed and watched a lot of reruns on TV to get over it. I should have allowed myself to be a little more human and not worry about trying to be a superwoman. On some days I woke up thinking I was garbage. On others that I was a great person. If a therapist had got hold of me they would have had a field day.
Bullock also explained how the memory of waiting tables as a struggling actress in her twenties keeps her grounded. "I still keep who I was in my mind and never take anything for granted," she said.
What a wise lady. Sandra, call us if you need a new best friend.

BEFORE YOU GO
PHOTO GALLERY
Inspiration From Brilliant Women